GTarcade App
More benefits, more surprises
Get
Dear Seekers,
This week, we will introduce an important spot in Eastern Odyssey - the West Market of Chang'an.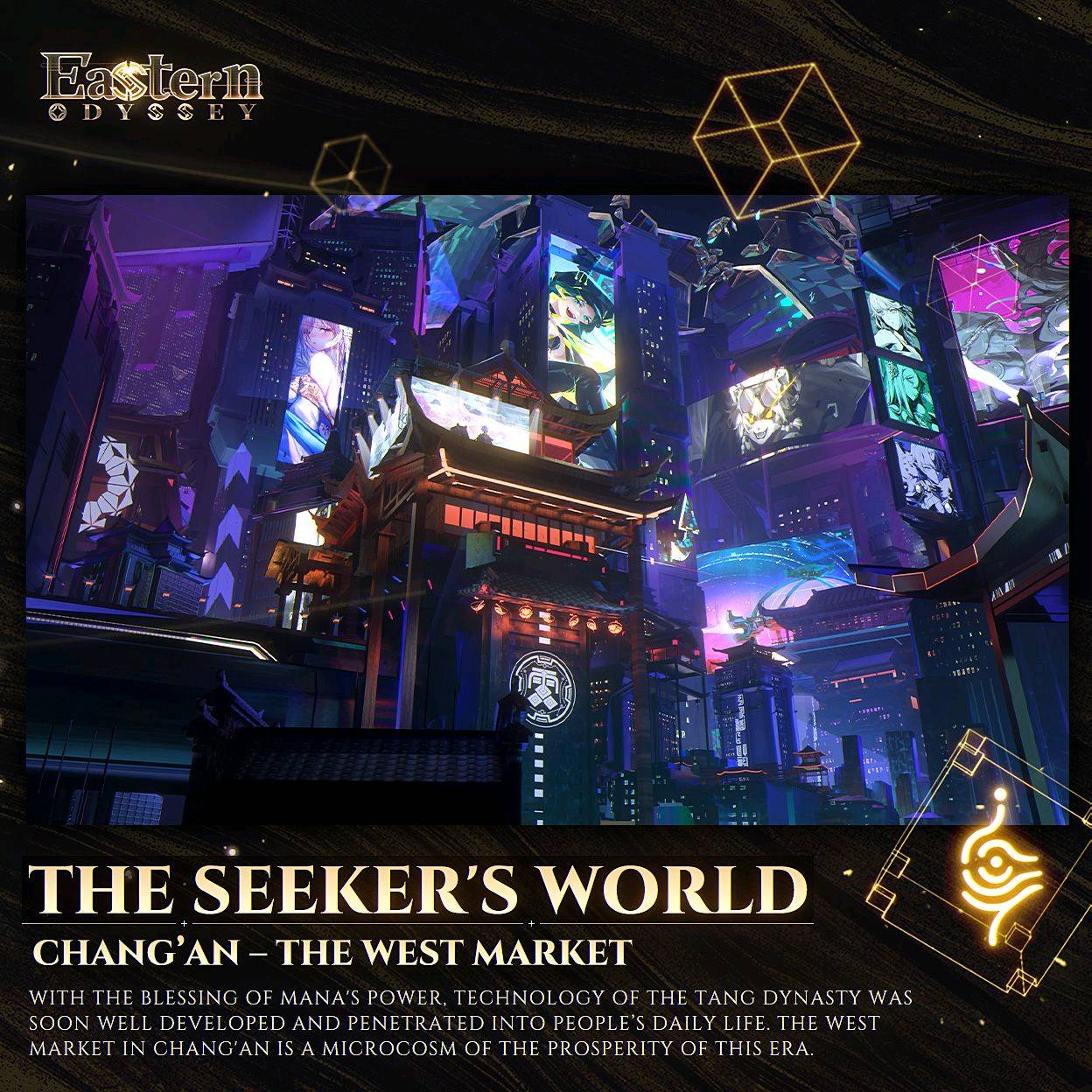 Historically, Chang'an was the capital city of China during the Tang Dynasty.
If we look at Chang'an from above, we will find it divided into numerous squares by many straight roads.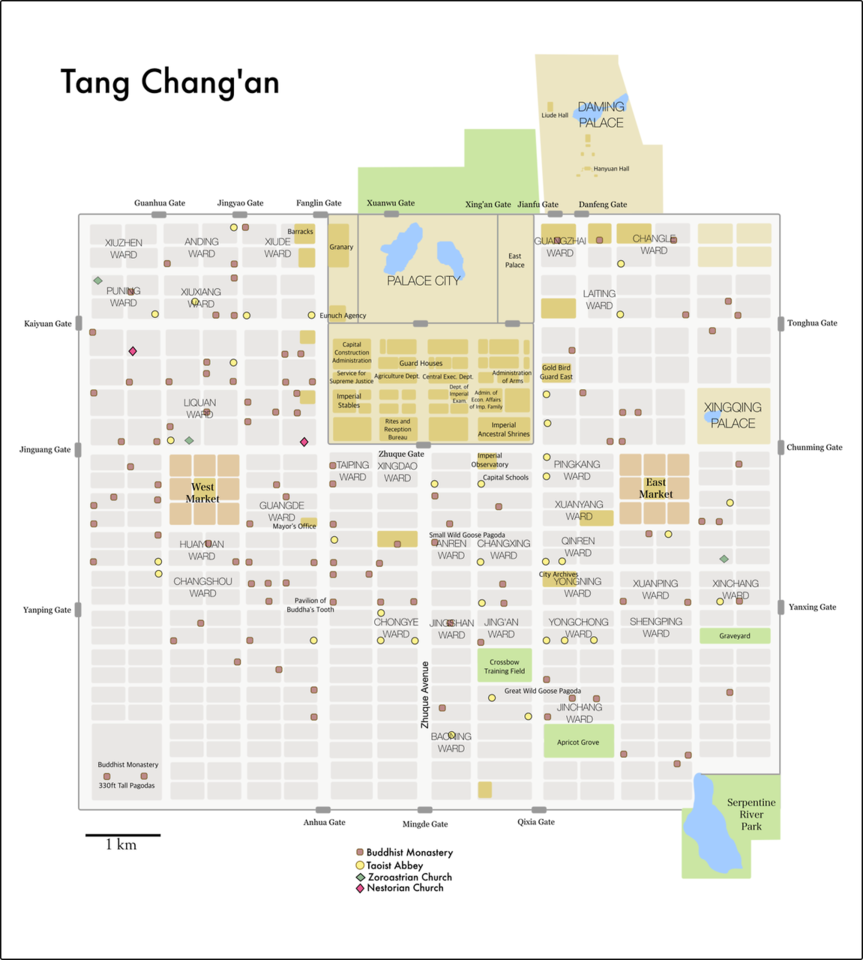 (Source: Maps on the Web)
That's partly because the principles of harmony between Yin and Yang were so deeply rooted in the minds of ancient emperors that they made every building aligned with a South-North and East-West axis.
In this prosperous capital city, the West Market, as the most famous business center of Chang'an, is always bustling with people from all walks of business gathering here.
Here in Eastern Odyssey, Chang'an is our main city. Naturally, the West Market is set to be an essential location in the game.
With the blessing of Mana, the West Market has become the best microcosm of the developed technology of the Tang Dynasty.
Every day, there are all sorts of things happening in the West Market.
How will our story unfold there?
💭 BONUS QUESTION:
Do you know which modern-day city descends from Chang'an?
🎁 Share your answer in the comments of this post, and we will select 5 comments to gift the authors 200 GT points each!
■ Time: 20:00 AUG 12 - 20:00 AUG 19, 2022 (UTC +8)
■ Results: AUG 25, 2022
(Eastern Odyssey project team reserves the right to final interpretation of this activity.)
👑 Here's the winner list from our event for introducing the west:
#18 Darioman
#29 batmanx13
#25 gnomo_k
#40 thanksfeanor
#48 karll13
#80 rawwr
Thank you all for your participation!
🎮 Follow us on Discord: https://discord.gg/pk77Bm7a7W
🎮 Follow us on Facebook: https://www.facebook.com/Eastern-Odyssey-104151985584498
Best regards,
[Eastern Odyssey] Project Team
Translate