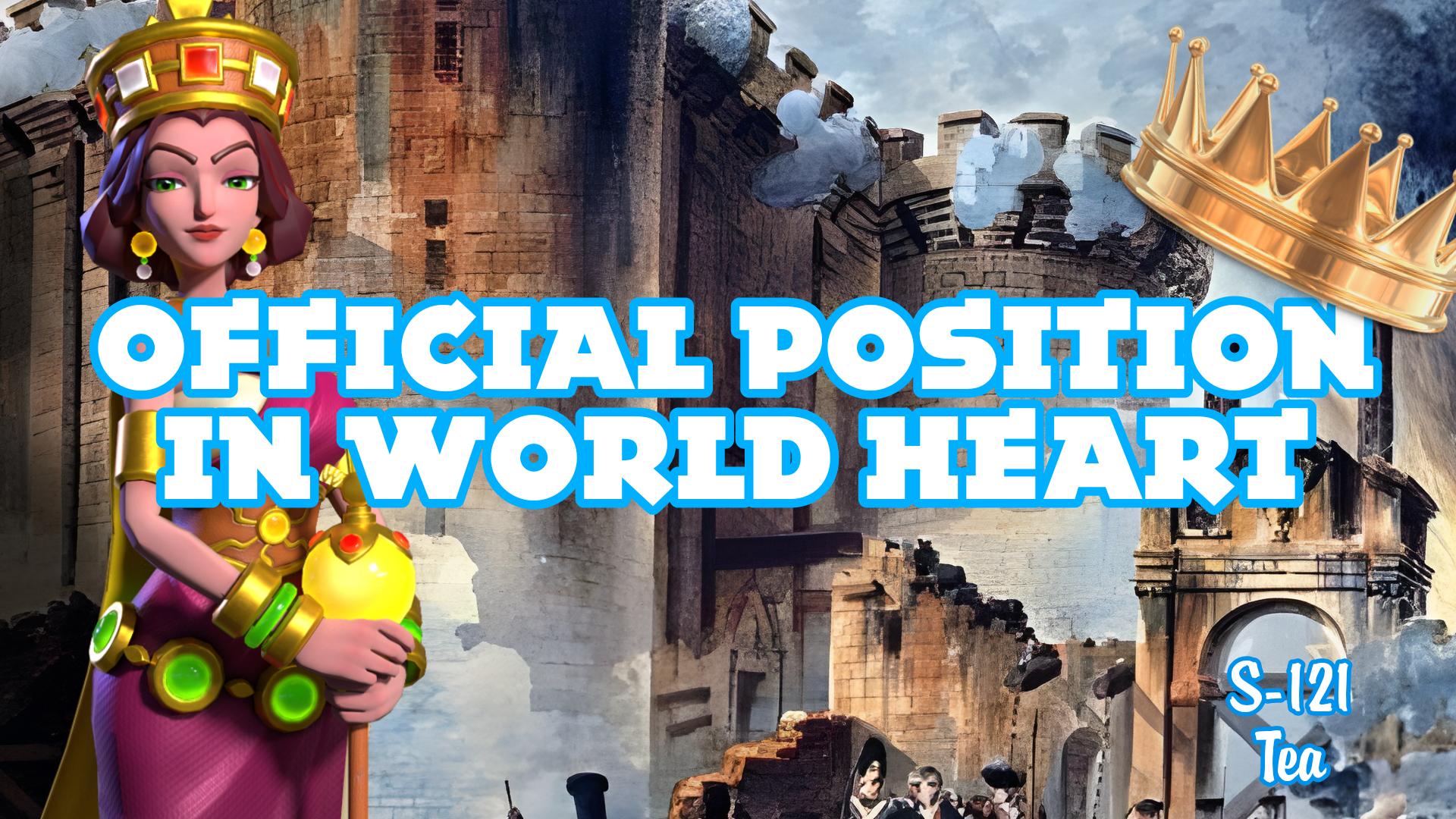 Hey, what's up! Tea is here!
I hope you are having a great TGIF!
Welcome back to my article!
Today I'll show you about:
~Official Position in World Heart~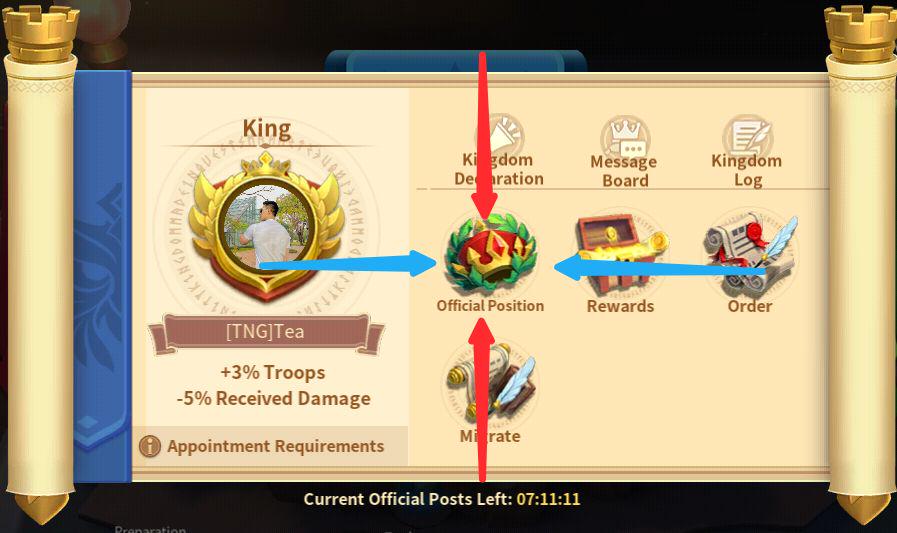 Introduction
Hello, gentlemen and ladies! In this article, we will discuss the Official Position under the auspices of the King which is located in the World Heart building. Let's take a look!
1. Prime Minister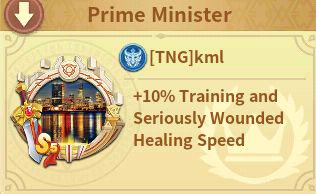 Prime Minister is similar to Deputy Governor, but has a higher percentage of accelerators. In my opinion, this position is very important to conduct events in the context of accelerating troop training and restoring the condition of troops by 10%.
2. Minister of Treasury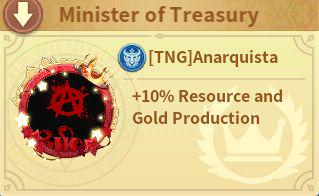 The Minister of Treasury is the same as the Treasurer position in the Governor's building. They both increase resource production in the castle, this position gets a 10% buff which is very useful for the 3rd day of the King of the Hill event or can also be useful for producing resources faster so that they can develop castles, dragons, and technology because it has 10% additional resources.
3. Minister of Defense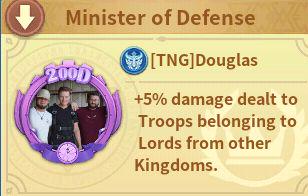 The position of Minister of Defense increases damage by 5% to other colors, this is useful for Kill Events!
4. Minister of Justice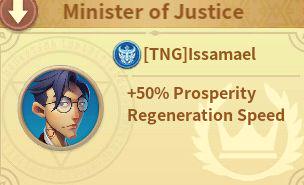 Minister of Justice increases the regen of the castle damage by 50%, this is useful if you want to speed up your prosperity to last longer in battle or it can also be used after you play Malena's Ambition where prosperity is reduced.
5. Grand Marshal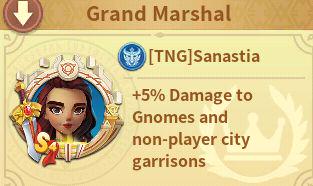 Grand Marshal is a useful position to increase damage to gnomes, it can also be used during city sieges, so the garrison is destroyed much more.
Negative Buff / Debuff


Negative Buff can be used on a war type server or a peace server that has a rule breaker. My advice, if the violators of the rules are free to players, it is better to be given a Valet position, because this is to prevent those who break the rules from developing. Meanwhile, if the violators of these rules are medium spenders, it would be better if given the position of Hall Boy or Treacher so that he has fewer resources, for violators of the Whales, you can give the position of Treacher or Footman, so that gold production for dragons and their immortals slows down and makes The Whale spent his gems to speed up their marching. However, if you are on a war server, you can put whatever you want, I recommend Clown for those who rarely participate in war but like farming.
Last Words
The placement of positions for high-ranking positions under the kingdom which can only be done by the king. This placement is usually recommended for certain people or you can ask the reigning king if you can be a part of one of those positions or not. That is all and thank you!
Thank you for reading my article, I hope this article can assist you!
You can also check my latest post and articles!
⭐ Direct Link: 
⭐ Download Link: 
Android: Here!
iOS: Here!
Huawei: Here!
PC: https://infinitykingdom.gtarcade.com/
⭐ Infinity Kingdom Official Page
https://infinitykingdom.gtarcade.com/
#InfinityKingdom #King #Norheim #OfficialPosition
Translate