GTarcade App
More benefits, more surprises
Get
💝2.5-Year Anniversary #day2
Reply to the question and you could win [Advanced Flower Box*1000]!
How long have you been playing Saint Seiya KotZ? What made you fall in love with the game?
Leave your reply, along with your character ID (number) and server ID in the comments!
20 lucky players will get [Advanced Flower Box*1000]
[Note]:
1. If the message content is incorrect or does not conform to the rules of the event, you will not receive any rewards;
2. Winners will be posted on March 7th;
3. Each player may only win one reward from 2.5-year anniversary events;
4. Offtopic or negative comments will be invalid;
5. Rewards will be sent to winners by in-game mail within 7 working days after the results are announced.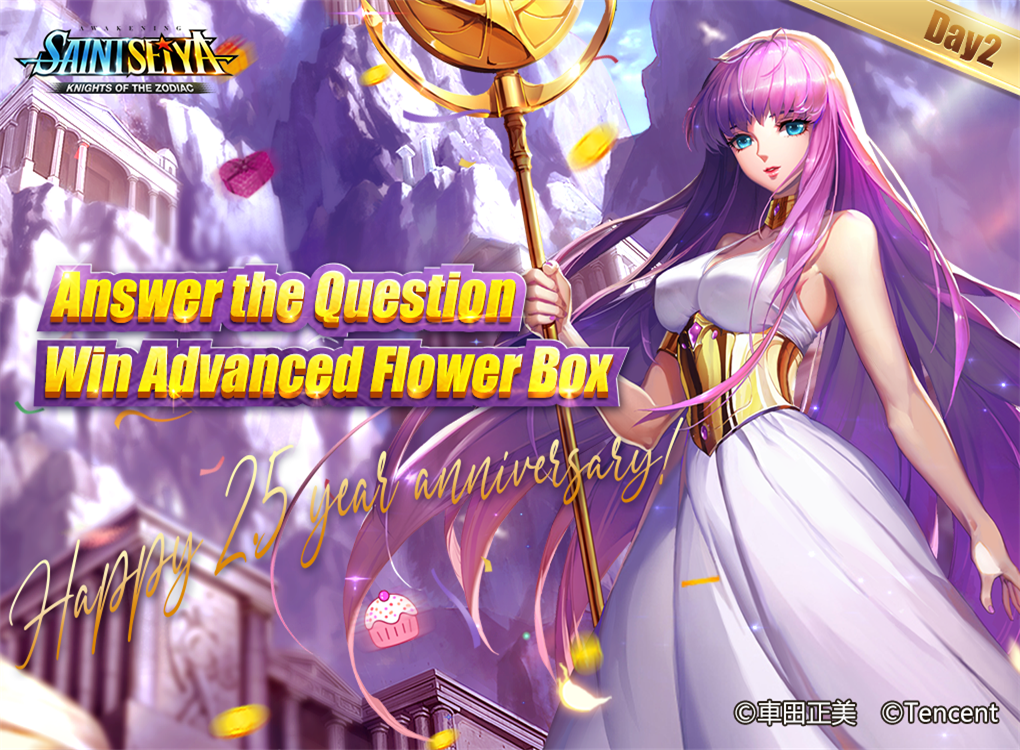 Translate