GTarcade App
More benefits, more surprises
Get
"Courage, Friendship, and Cosmo Energy Unite!"
Calling all Saint Seiya Awakening warriors! Are you ready to dive into the world of creativity and embrace the power of the cosmos? It's time to put your artistic skills to the test in the ultimate Golden Cloth Creation Contest!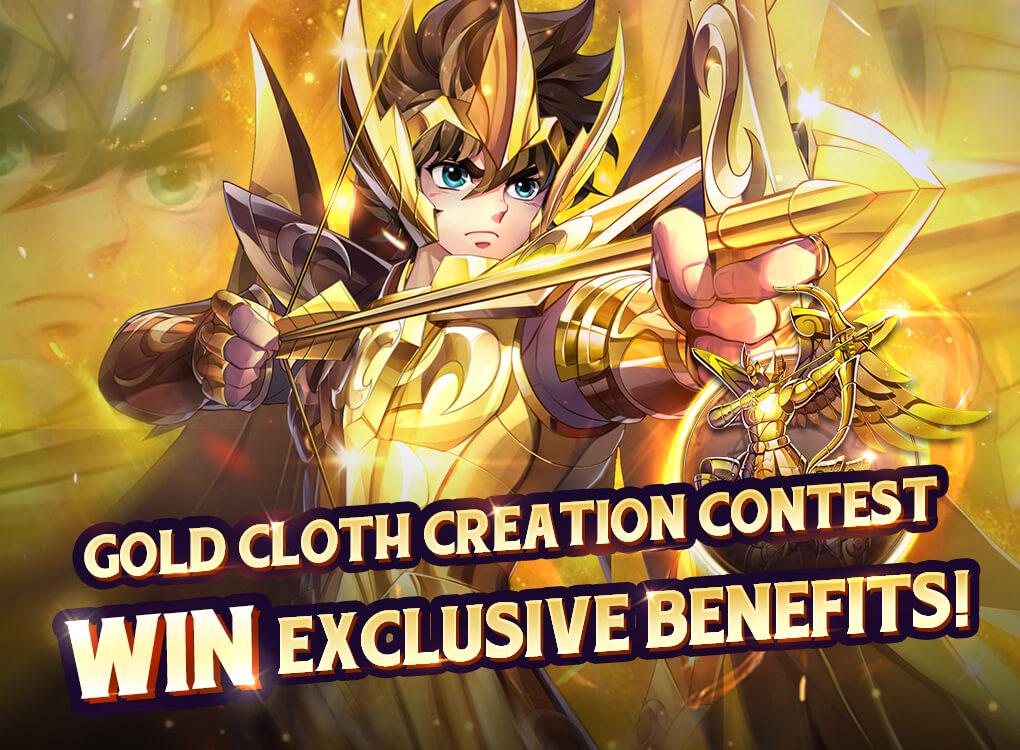 Event Details:
🎨 Create the Perfect Gold Cloth: Show your love for your favorite Saint Seiya characters by crafting the most exquisite and awe-inspiring Golden Cloth designs! Whether it's the iconic Sagittarius Aiolos, the fierce Leo Aiolia, or any other beloved Saint, let your imagination run wild.
🖌️ Medium: Your canvas awaits! Submit your entries primarily in the form of images. Feel free to utilize AI drawing tools to bring your visions to life(Midjourney, Recraft, Runway ML,Bing Image Creator, stable diffusion, etc.)
Event Duration:
00:00 11th September 2023- 23:59 21th September 2023
Event Reward:
Participation Rewards:
Players who share their works will receive 1000 GT points. (Notice: Must be original work and meet the requirement. Otherwise, the award will not be issued)
Bonus Rewards:
We'll select 15 works to publish to all players. Every player can vote for their preferred works. The top 5 players can receive 10000 GT points.
Best Creation Reward:
The official operation team will select the best work creator who will receive 15000 Gt points!
How to Participate:
1. Post your works and concepts in a new reply or new posts with the topic #Gold Cloth Creation Contest
2. Please mark whether your work is original or AI-generated.
3. If your work uses AI-tool, please show your AI tool and creative process. Your idea must be innovative.
4. If your work is manual original. Please leave your concept and creativity. (We will send extra gifts to the original creator)
5. Your reply should include your UID(check it through My-Home)
6. The winner list will be published and rewards will be sent to your account within 3-5 working days.
7. The final rights and interpretation belong to the Gtarcade operations team.
Work Example: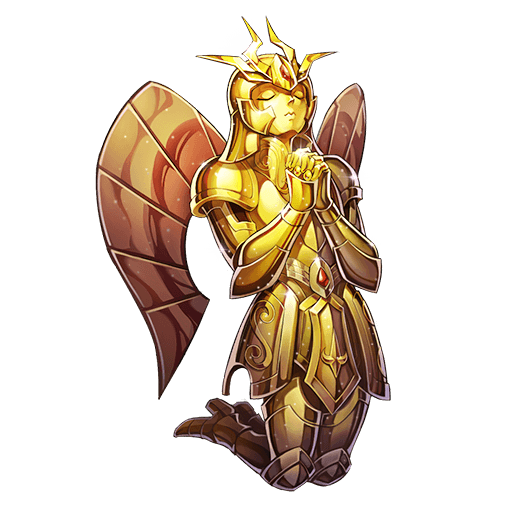 Name: Virgo Gold Cloth(Original Work)
Concept: The saint who was praying was bathing in the sacred glory throughout the body. He was praying for Athena's response.
UID:59203
Let your creativity flow and breathe life into the Golden Cloths that have captured our hearts. Unite with your fellow Saints in this epic artistic journey and become a legend in the world of Saint Seiya Awakening!
Join the Contest Now! May your creations shine as brightly as the constellations themselves! 🌟🌌✨
Translate