1. Overall Performance Boost
We've brought a lot of important improvements behind the scenes to give you better-than-ever game performance. The speed of overall pages has been significantly increased.
2. New UI
We're rolling out the brand new UI. It is simple and intuitive. Getting used to our new interface won't take long.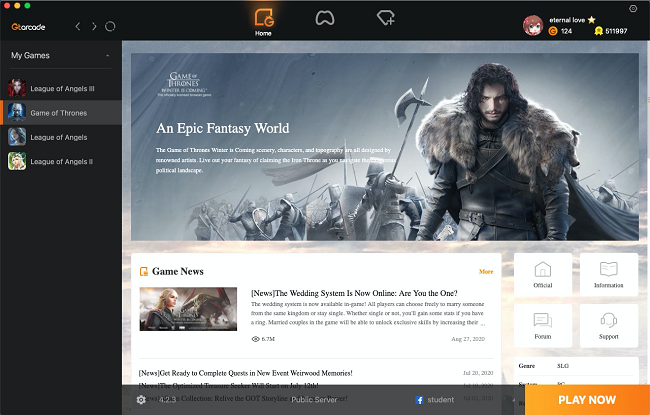 3. Reward GT Points
Every $ 0.01 recharged in the games on GTarcade Desktop will bring 1 GT Points to your account.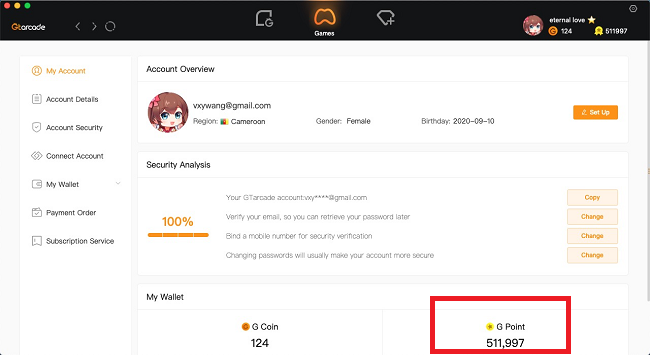 4. Points Store
League of Angels and Game of Thrones Wintering is Coming Points Store have been available on GTarcade Desktop 3.0. Stay tuned for new upcoming items.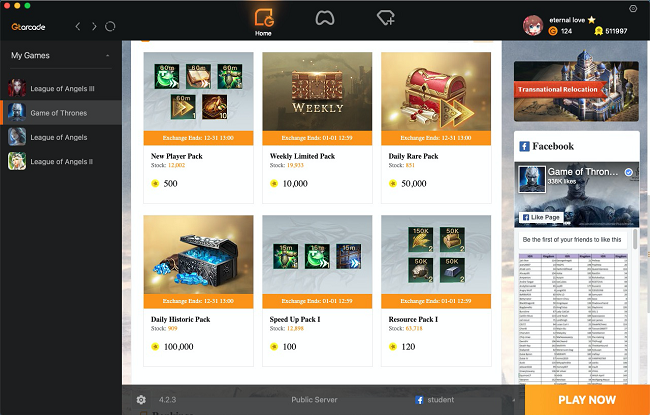 How to update?
Download the latest version on our website.
Download the latest version on our official website:
https://www.gtarcade.com/micro/download
Now there are four web games available on our app: Game of Thrones Winter is Coming, League of Angels, League of Angels II, League of Angels III.
1.     Download the dmg file from our website (http://www.gtarcade.com/micro/download) and double-click to open.

2.     Drag the file into the folder to install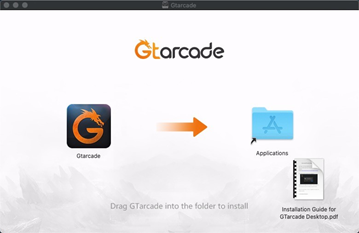 3.     Replace the old version

4.     Now click the application's icon to start gaming.
Note: if you couldn't open the app, go to System Preferences > Security & Privacy and choose All app download from "APP Store and identified developers"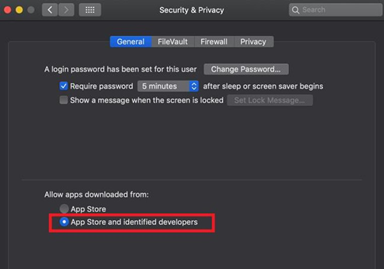 Download the latest version Now!
 http://www.gtarcade.com/en/micro/download
Translate