GTarcade App
More benefits, more surprises
Get
Dear Seekers,
Remember the new NPC: Azure Guard we shared last time?
Today we are here with something that has never been introduced before - the 3D Chibi model of male Azure Guard!
Yes, all you have seen so far are 2D designs of the characters, including the outfits and their drafts, but in our actual gameplay, especially in battles, our characters will also appear in Chibi form...(●'◡'●)
👇 Check out the latest information!
About the Azure Guard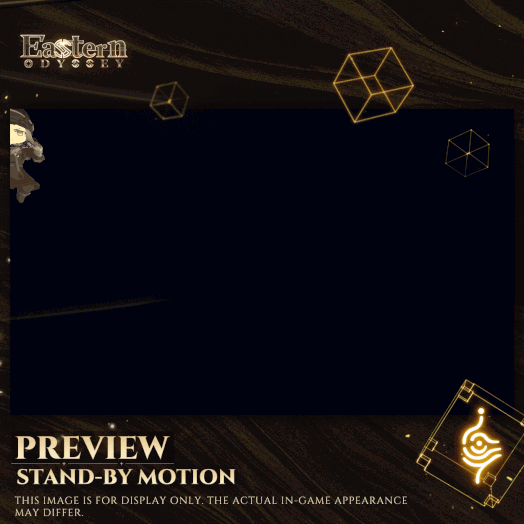 The Azure Guards serve loyally and firmly to the Azure Council. With the duty of reigning Mana-related affairs and dealing with the troubles that Miasma causes across the country, they use swords as weapons in their hands.
The production of these special swords integrated the use of Mana technology, which significantly enhances their combat utility.
Here's the skill preview of Azure Guard (male) in combat:
Physical attack: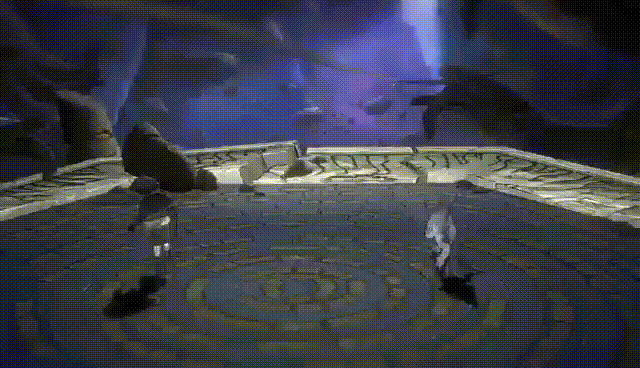 Magical attack: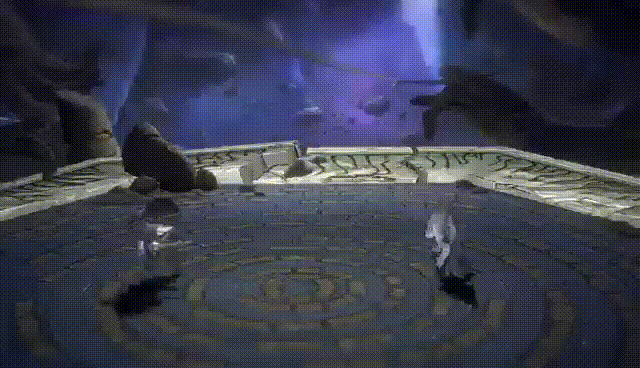 About 3D Chibi
The term Chibi (or super deformed model) is widely used in Japanese to describe a specific style of caricature where characters are drawn in an exaggerated way. Typically, these characters are small and chubby with stubby limbs and oversized heads.
Although they look much cuter, it doesn't mean that the modeling process is easier than the original design. In fact, cute Chibi modeling means precisely refining each character's characteristics and depicting their mannerisms in an accurate way.
We build our 3D Chibis based on the following points of consideration:
1. Exploit our strengths: our art team is well experienced at making cute 3D Chibis, so rather than trying out something we don't master, we would prefer to excel at what we already have a good command of. Therefore, the artists will definitely try their best to create the models.
2. Game performance: the 3D models perform more consistently in the game -- because in card game battles, there can be many characters on the battlefield at the same time. Visually speaking, if we make the exact models as their original designs, the characters will have the risk of overlapping each other. Moreover, the models' facets and skeletons will cause great pressure on the players' devices.
3. Wider applicability: concerning our gameplay, 3D miniatures enable players to freely explore our map while gaining a sense of immersion. Apart from this, we use this cute model for a lot of other functions. Please stay updated for more information ;)
4. Commercial acceptability: as a pretty common configuration of ACGN games, the 3D Chibi is quite popular among all the fans. With these cute models, not only will our game be more appealing to all players, but we also have a richer choice of peripheral products to produce, bringing more options for different groups of players.
💭 BONUS QUESTION:
Do you like the 3D Chibi design of the Azure Guards? Any suggestions?
🎁 Share your opinion in the comments, and we will select 5 lucky Seekers to gift the authors 200 GT points each!
■ Time: 20:00 SEP 1 - 20:00 SEP 8, 2022 (UTC +8)
■ Results: SEP 15, 2022
(Eastern Odyssey project team reserves the right to final interpretation of this activity.)
Thank you all for coming to our community and giving us your support.
We hope you can now get to know more about the fantasy world we are creating!
---------------------
👑 Here's the winner list from our event for introducing the silkpunk aesthetic:
oriori
Darioman
bobycr6
thanksfeanor
jhonknaivs
🎮 Follow us on Discord: https://discord.gg/pk77Bm7a7W
🎮 Follow us on Facebook: https://www.facebook.com/Eastern-Odyssey-104151985584498
Best regards,
[Eastern Odyssey] Project Team
Translate