[Rewards Sent]
Thank you all for your love and feedback. Rewards have been sent via in-game mail to the winners listed below. Please don't forget to check them out. For those who are not on the list, please stay tuned for more fantastic events. You can be the lucky one next time!
*The list is sequenced by the kingdom number.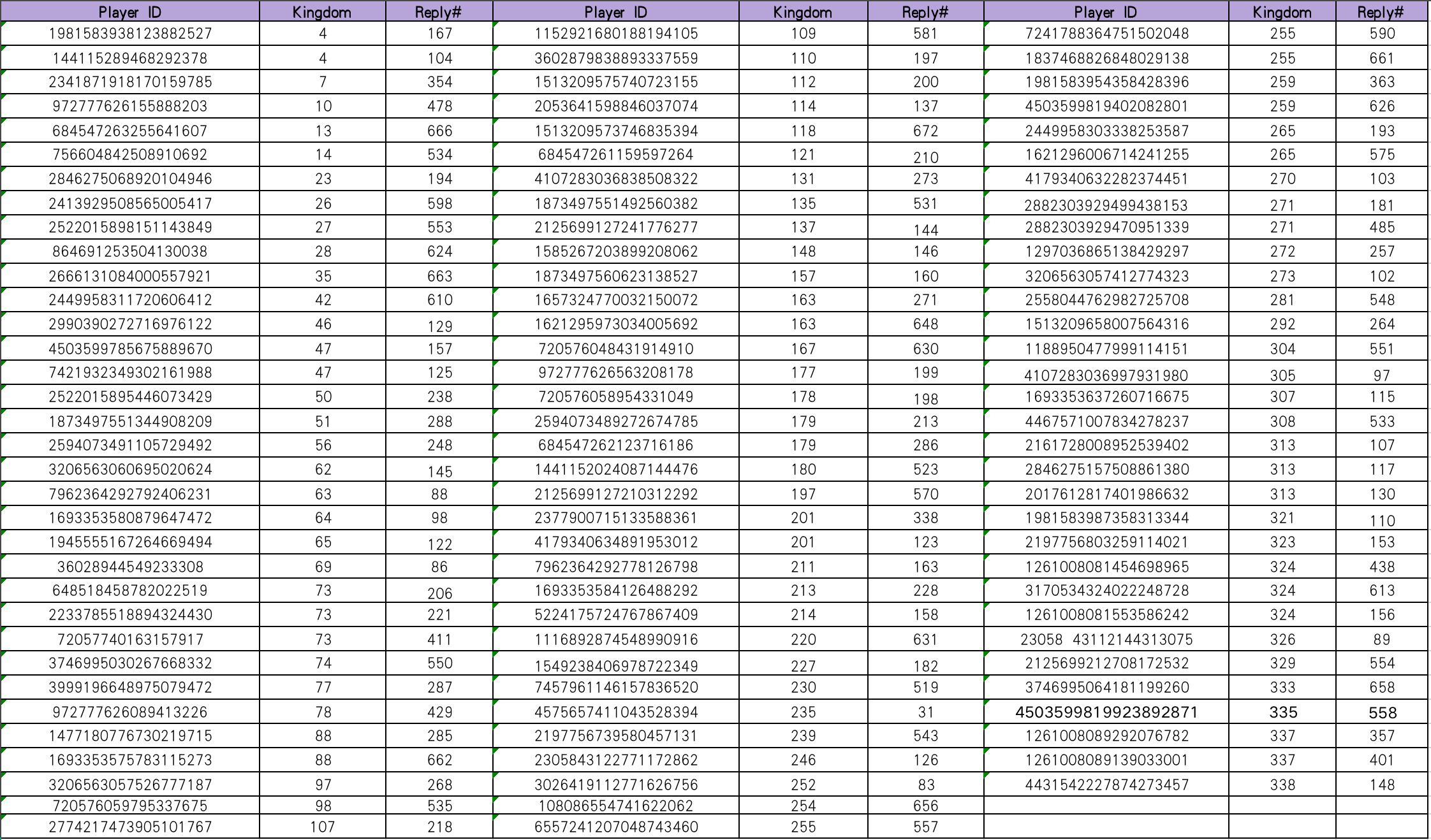 GoT Winter is Coming Team
————————————————————————————————————————
Greetings Lords and Ladies!
This is the 47th poll about updates and we are looking forward to reading your feedback hence reporting to devs. Check HERE to learn the details of the update on March 24th.
The commander weapon system is newly introduced. You can obtain the weapons from digging into the Fiery Crystal Mines and check them out in the commander panel. Have you got the sword Oath (aka, Chris's exclusive weapon) from the Fiery Crystal Mines? What do you think of the weapon system?
The new season of Alliance Season will kick off on March 29th. With new buildings and alliance skills added, you'd better get well prepared and seize the chance to awaken commander Simon Blackmyre.
Some game UI has been improved. The commanders are sorted by their troop type, and the lord panel displays a new image. The display of countdown timer for Monthly and Weekly Cards is improved.
 Please be sure to VOTE based on your true feelings about the update in order to help make improvements. Post your feedback in a new reply and get a chance to win awesome rewards and more importantly, to help make the game better for you and all players!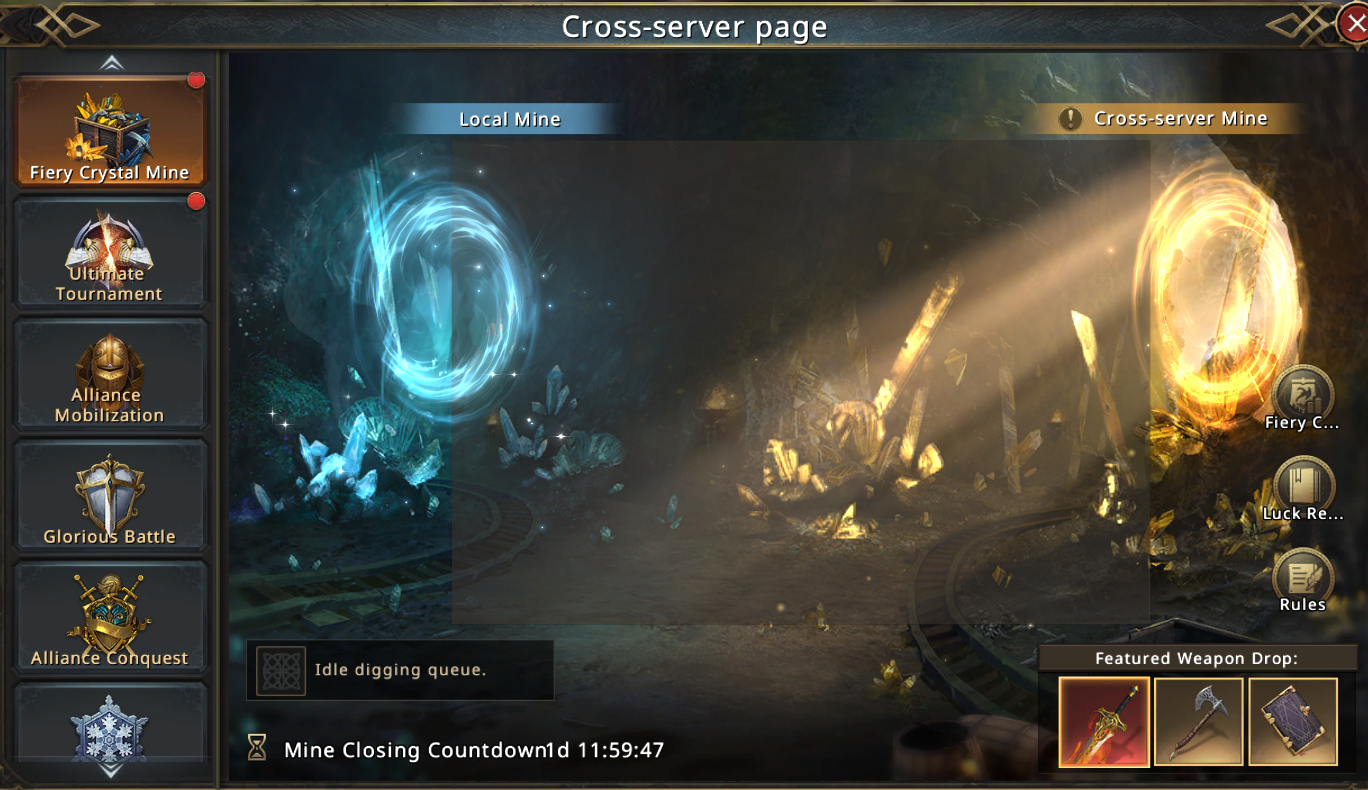 Event Duration: 12:00, 26/03/2022 – 23:59, 03/04/2022 UTC
Rewards:
100 lucky players will be randomly selected to receive Speed Up 3 Hours*5, Honor Banners *10, Truce 24 Hours*1, [Rare] Badge Chest*1, Diamond*2,000
Event Rules:
1. Post your feedback in a NEW REPLY.
2. Your reply should include your ID and kingdom number (e.g. ID:1234567890123456789, K20). [You can check out your ID in More>Customer Support.)
Notice:
1. Please leave the correct ID and kingdom number so that rewards can be well received. Limited to one entry per player.
2. The winner list will be published and rewards will be sent to you in-game mail within 3-5 working days once the event ends.
Translate