GTarcade App
More benefits, more surprises
Get
[Rewards Sent]
Thank you all for your love and feedback. Rewards have been sent via in-game mail to the winners listed below. Please don't forget to check them out. For those who are not on the list, please stay tuned for more fantastic events. You can be the lucky one next time!
*The player IDs highlighted in blue are the correct player IDs according to the info that they left.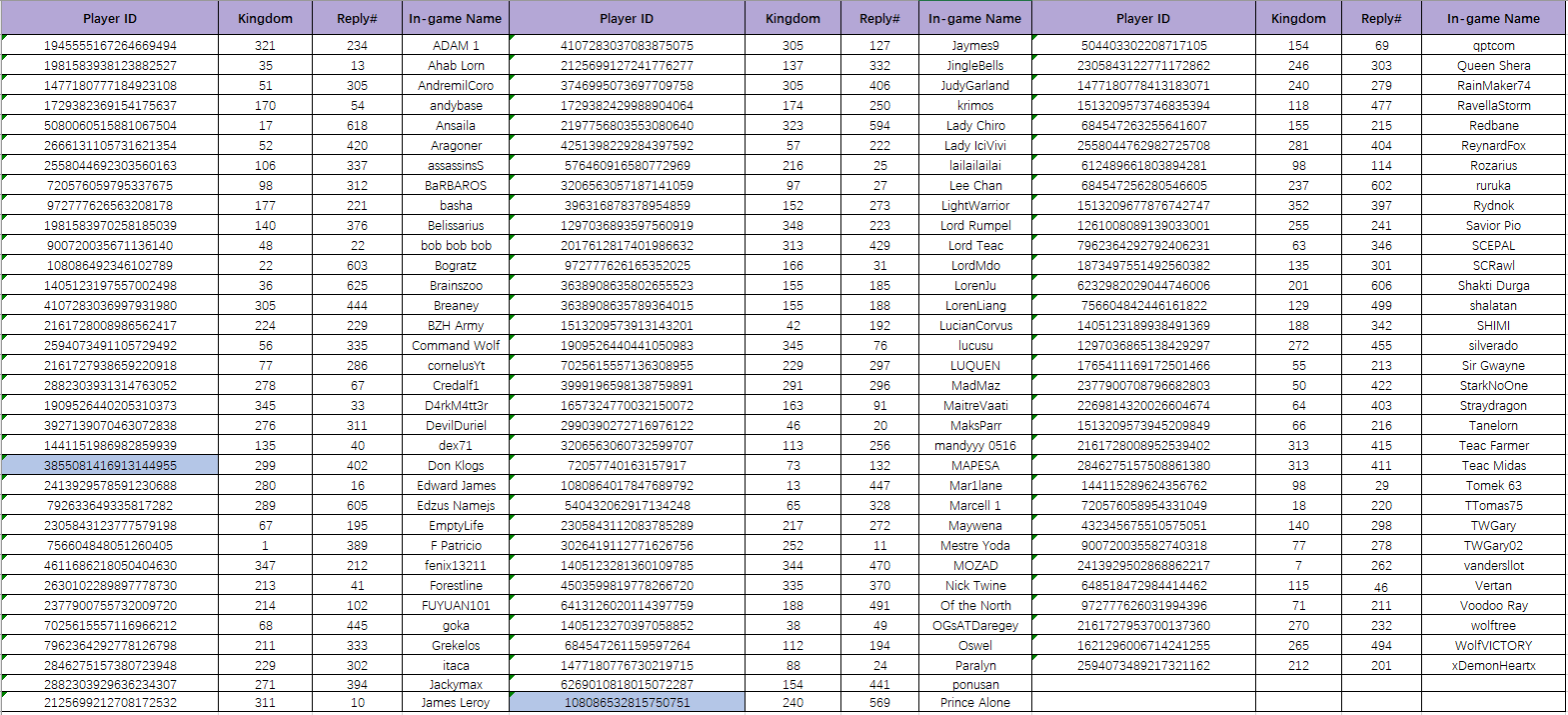 GoT Winter is Coming Team
______________________________________________________________________________
We have finally defeated the Euron Faction and helped Daenerys cross the Narrow Sea.
On a scale of 1-5(from the least like to the most like), how do you rate the Battle of Narrow Sea event overall?
Compared to the Night King Invasion event and Battle of Essos, which event do you like best?
How do you like the rewards overall? Did you have trouble claiming the stage rewards? Is the rule clear to you? Do you know how to select the Mysterious Treasure to maximize the benefits of each voyage? Are you ranked in the points ranking?
If you have any suggestions or feedback about the Battle of Narrow Sea event, please don't hesitate to leave your comment.
Please be sure to VOTE based on your true feelings about the update in order to help make improvements. Post your feedback in a new reply and get a chance to win awesome rewards and more importantly, to help make the game better for you and all players!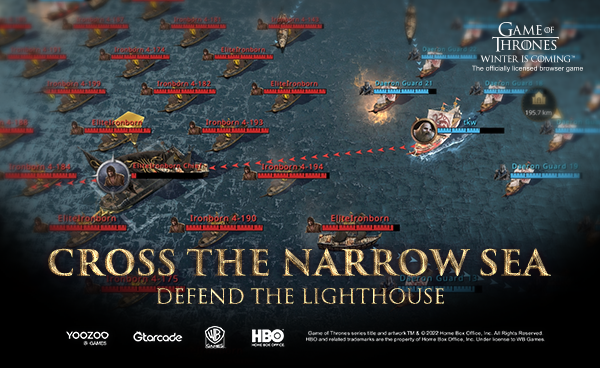 Event Duration: 12:00, 12/06/2022 – 23:59, 18/06/2022 UTC
Event Rewards:
100 lucky players will be randomly selected to receive Speed Up 3 Hours*5, Honor Banners *10, Truce 24 Hours*1, [Rare] Badge Chest*1, Diamond*3,000 
Event Rules:
1. Post your feedback in a NEW REPLY.
2. Your reply should include your ID and kingdom number (e.g. ID:1234567890123456789, K20). [You can check out your ID in More>Customer Support.)
Notice:
1. Please leave the correct ID and kingdom number so that rewards can be well received. Limited to one entry per player.
2. The winner list will be published and rewards will be sent to you in-game mail within 3-5 working days once the event ends.
Translate