Gold Return on Server Openings
On a new server, there are a number of things that will return your gold when bought with regular recharged gold. Please note: the gold received back will be BOUND.
Ultimate Giveaway
Within 7 days of a server opening, under "SERVER OPENING EVENT", there will be a tab called Ultimate Giveaway. Players that purchase the items in this tab - Honorable Title, Legendary Incision and Limited Edition Mount - will get the gold returned - in full.
Must be purchased within the 7 days
Gold will be returned 7 days after PURCHASE (not event time) on the 8th day
Gold will be sent to in-game mail automatically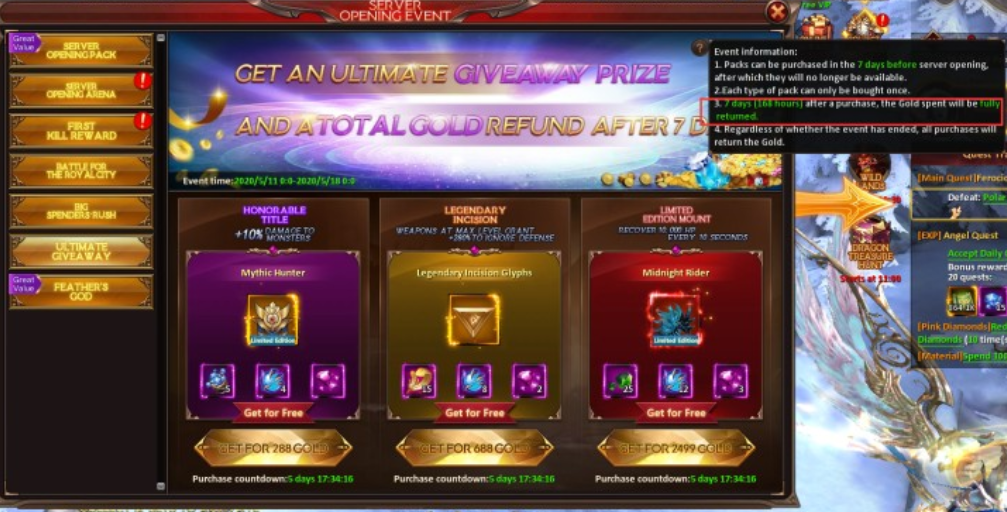 Ultimate Spirit Skill (Lucky Crit)
Unlocked when players reach level 150
Cost: 888 gold
Players must purchase this discount during the first 3 days of their server opening to receive the gold back
Gold will be returned on day 8 of the server opening
Example - if the server opened on May 1 and you purchased this discount,  you'll receive the gold on May 9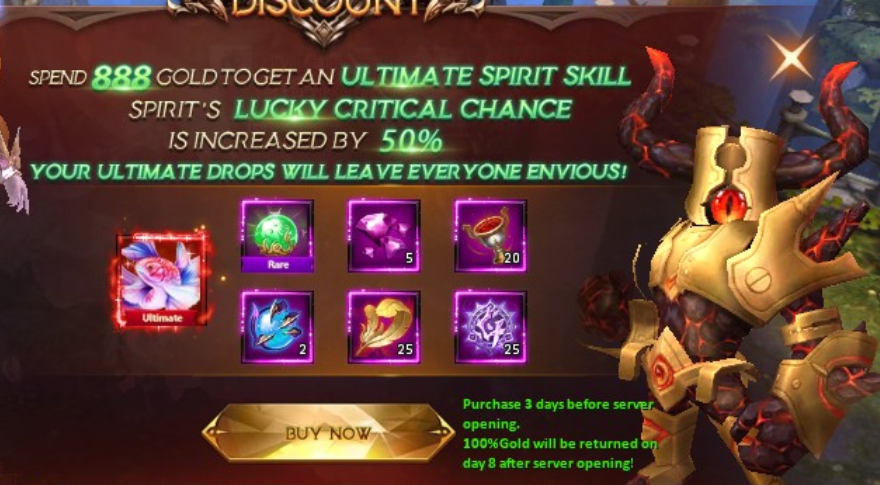 Ultimate Relic Skill (Defying Slash)
Unlocked after purchasing Ultimate Spirit Skill (Lucky Crit)
Cost: 1888 gold
Players must purchase this discount during the first 7 days of their server opening to receive the gold back
Gold will be returned on day 10 of the server opening
Example - if the server opened on May 1 and you purchased this discount, you'll receive the gold on May 11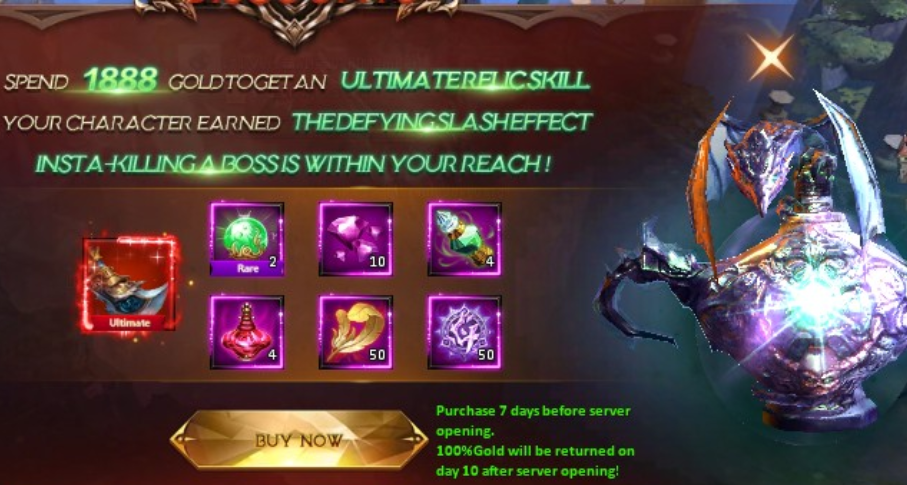 Translate