GTarcade App
More benefits, more surprises
Get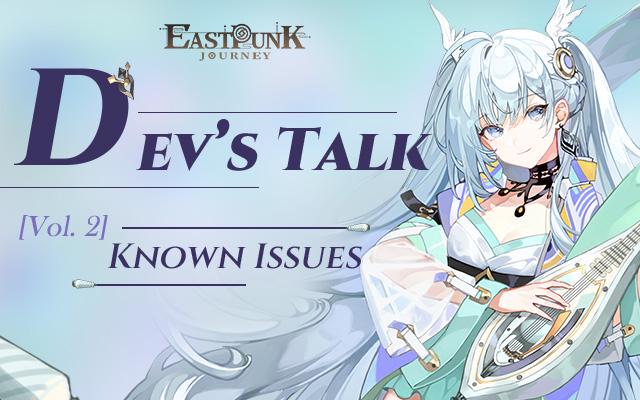 Dear Seekers,
Before we realized it, the OBT of Eastpunk: Journey had been going on for over 2 months. Our whole team is very grateful to the Seekers from different parts of the world for your support of our game!
Of course, we are also aware that there are still many problems in the game. Although we have not found some once-and-for-all solution to all problems, we would like to give a brief explanation of the two issues that have received the most feedback.
Qocho Expedition Difficulty
Since the opening of the test, we have been receiving feedback about the unusual difficulty of Qocho Expedition, and have held countless discussions about its optimization.
We did adjust the difficulty of Qocho monsters in the major update on June 1, 2023, but the effect is not so visible as we expected, and the complaints from Seekers have even increased.
In the next version, we will make the following adjustments to optimize your experience:
Adjusted the distinction between different buff cards and their drop rates to help Seekers understand such Rogue-like gameplay.
Optimized the multiplier of the set effects: effects when accumulating 2/4/6 buffs of a type will get stronger.
Optimized the mechanism of generating monsters.
Frozen loading screen
Some Seekers reported getting stuck in game at the 97% loading screen. We have been tracking this for a long time, and apart from the fixed bugs, we found some other possible causes. Accordingly, we will do our best to optimize them in the subsequent updates!
Stuck during Co-op Sealing battles: this problem is related to some specific Form (skin) models.
→ Patches were already implemented in our recent updates to fix this problem.
Stuck when logging in: some models of mobile devices encounter this problem more frequently.
→ While still trying our best to locate all possible causes, we planned to add a new feature on the log-in page for manually fixing resources to partly resolve such issues. It is expected to go live in the next version.
Some Seekers didn't have enough phone storage for all complete resource files, especially when they first downloaded the game and the resources were loaded as they played.
→ We have also added a pop-up notification for this, which is expected to go live soon.
Whether it's troubleshooting existing issues or developing future versions, we'll do our best to keep you up to date on the progress from time to time in this section called Dev's Talk.
We hope you will enjoy the westbound journey!
Best,
[Eastpunk: Journey] Team
Translate