GTarcade App
More benefits, more surprises
Get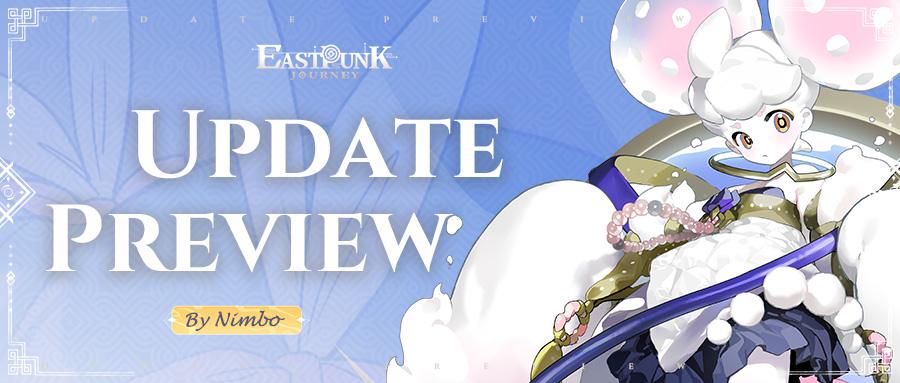 Hey Seekers, it's Nimbo here!
Do you remember me? Well, I've been accompanying you all on the westbound journey for over a month now.
It's time for more new content, right? Soon you are going to receive a major version update!
What's new? What optimizations have been made?
It's up to me, Nimbo, who knows everything, to give you a sneak peek!
[UPDATE PREVIEW] No.1: Demon's Bane
Under the contamination of Mana, some Demons are making a comeback on your journey.
To prevent their invasion, you need to defeat them again.
It's now up to you, Seekers!
👉More details in the picture >>>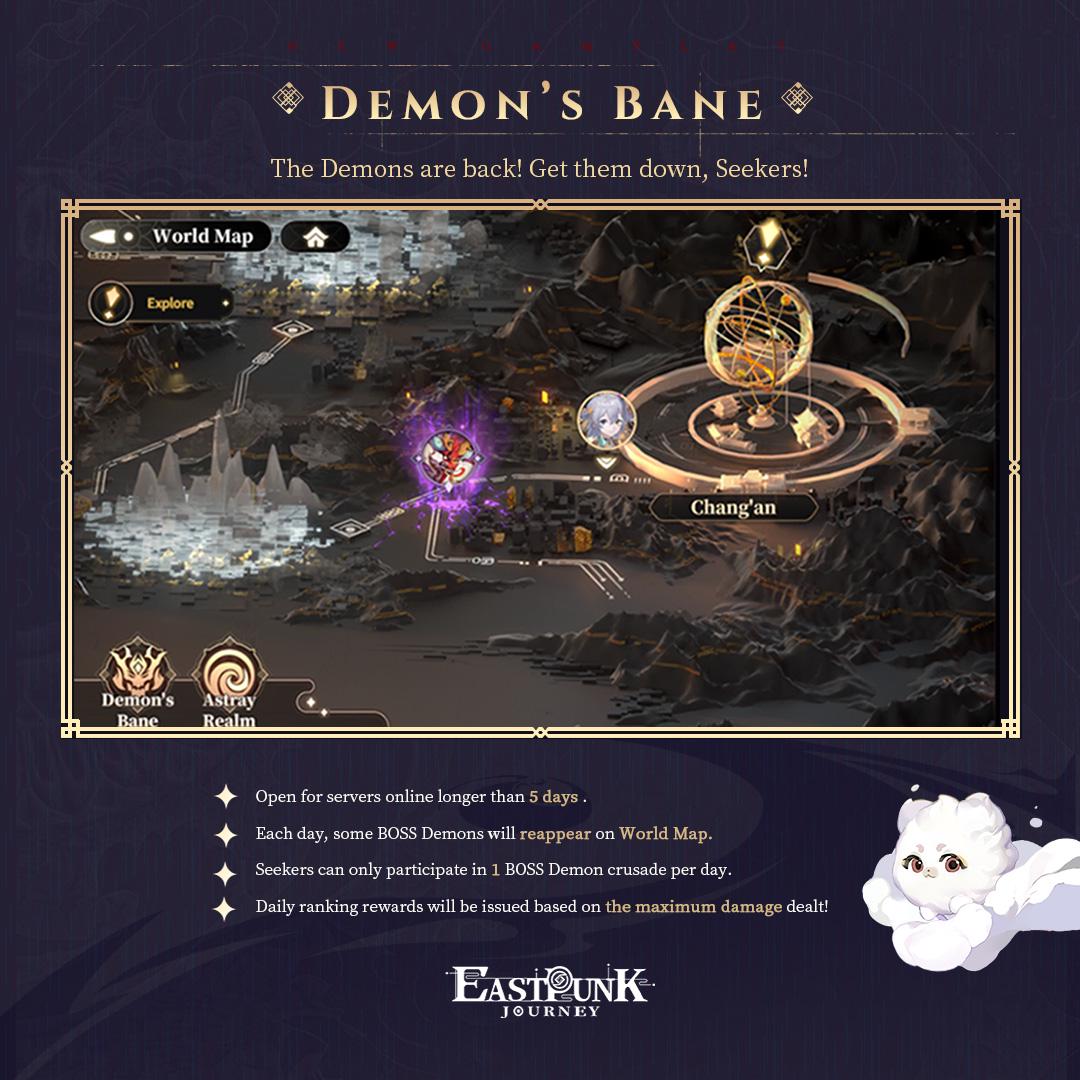 [UPDATE PREVIEW - 2] Petal Poesy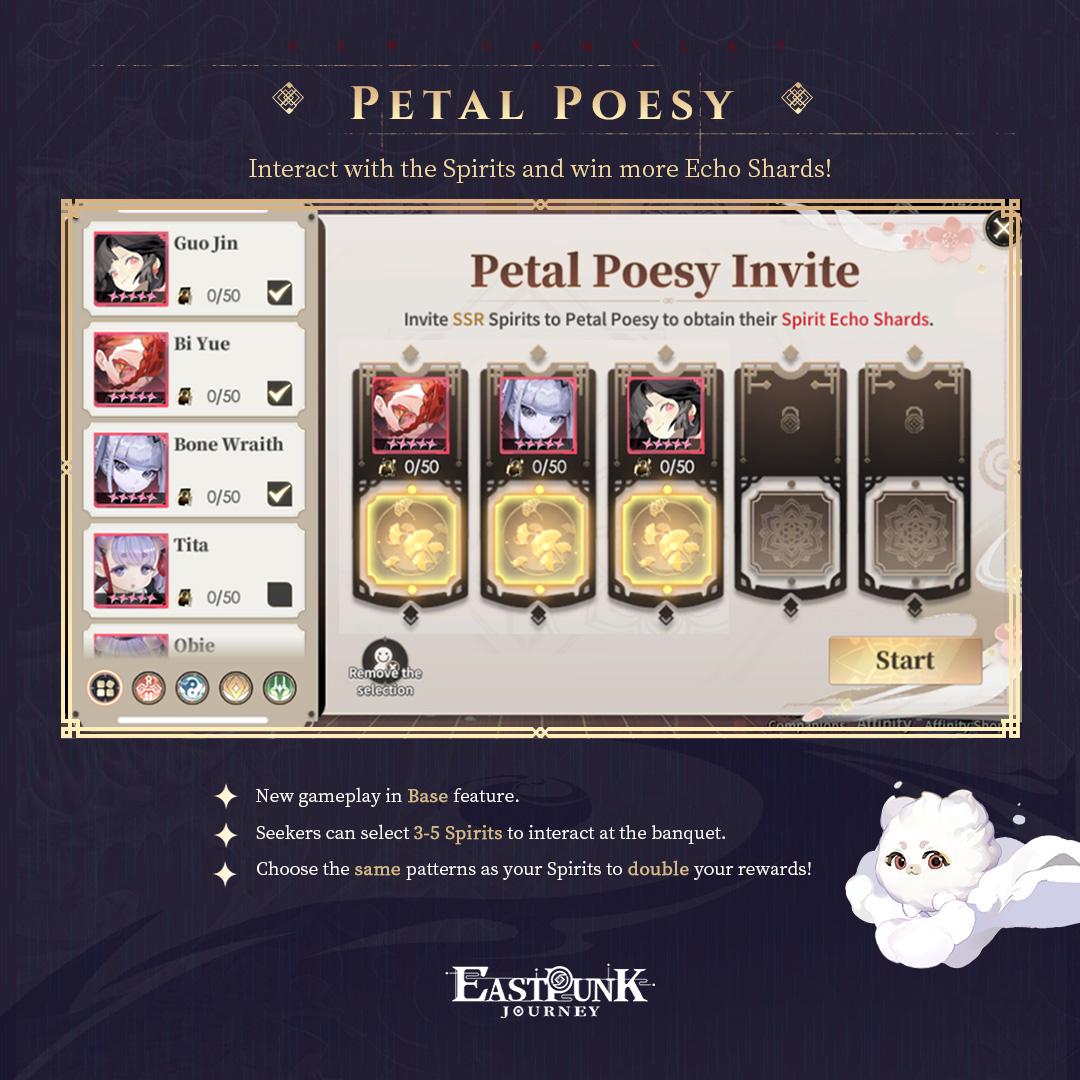 [UPDATE PREVIEW - 3] Form Shop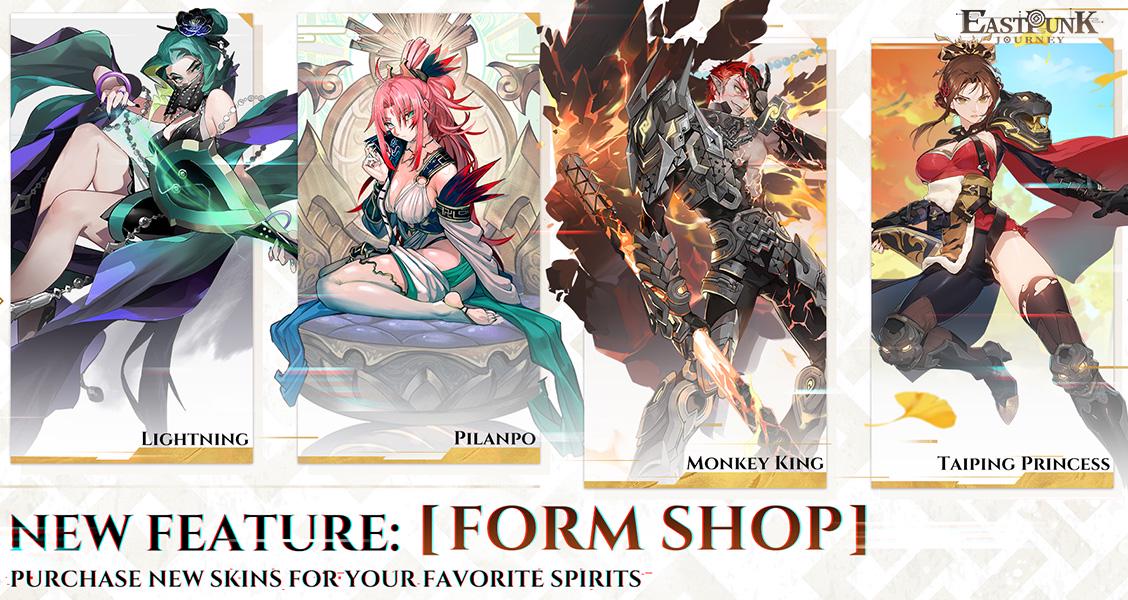 [UPDATE PREVIEW - 4] New Content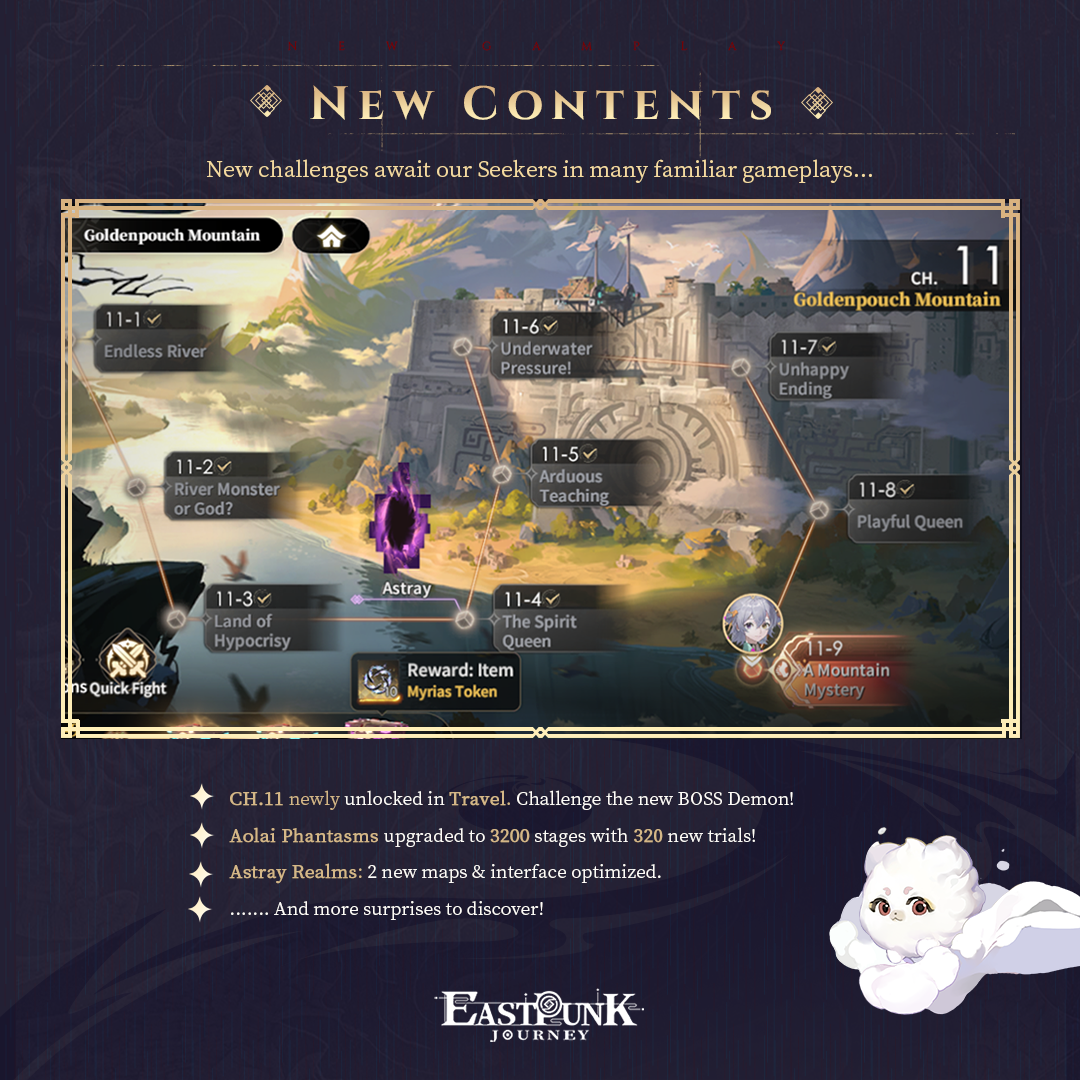 [UPDATE PREVIEW - 5] Continental Odyssey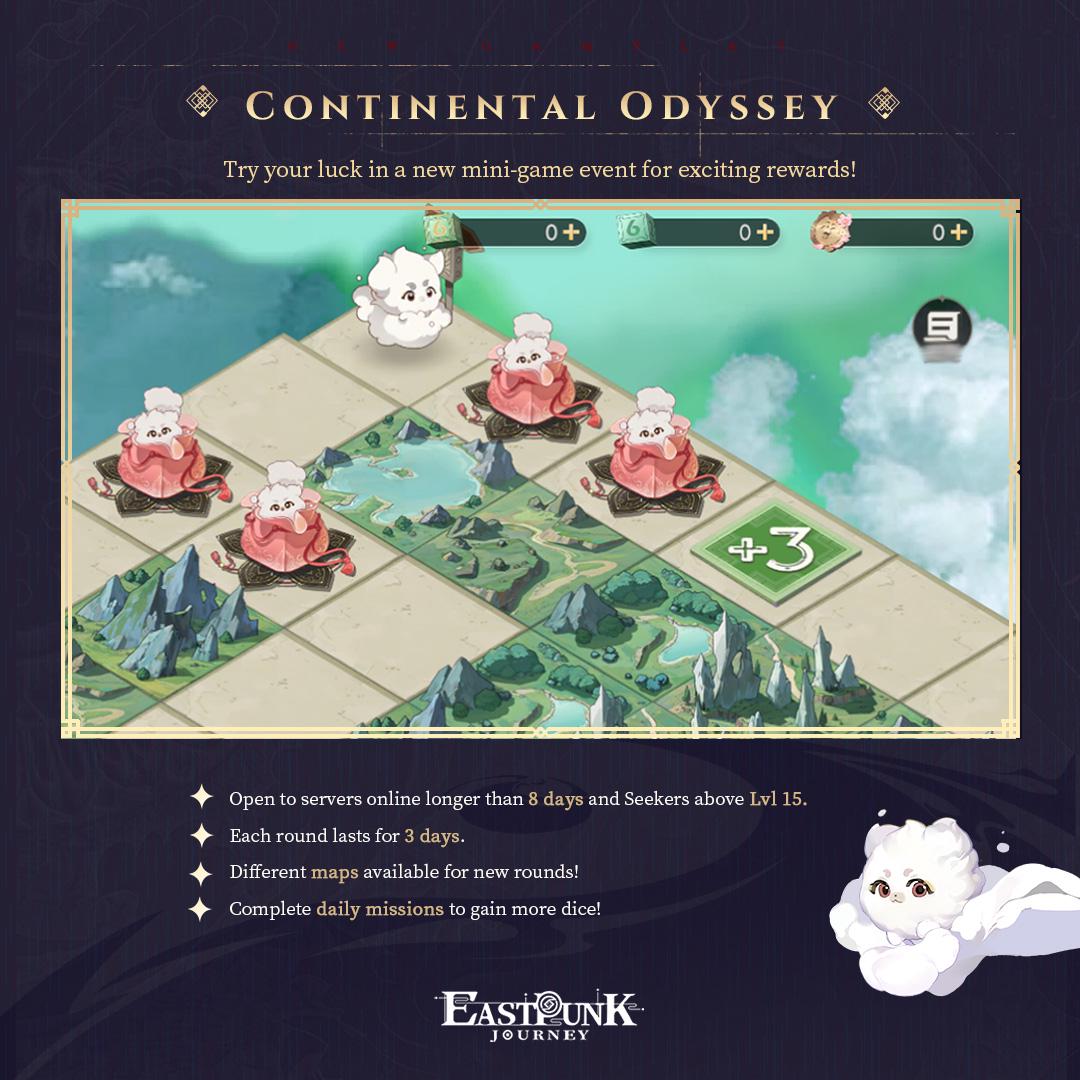 --------
#EastpunkJourney #Preview #OBT
🔹Official website: https://eastpunkjourney.gtarcade.com/
🔹Discord: https://discord.gg/pk77Bm7a7W
🔹Gtarcade: https://forum.gtarcade.com/forum/113
🔹YouTube: https://www.youtube.com/channel/UChf3L09UPd8yJI7gfDSjYTg
🔹Twitter: https://twitter.com/cyyuki_official
Translate