GTarcade App
More benefits, more surprises
Get
Dear reader, come share my table, extend my hand, today we are going to talk about the madness of a Lord, which we have already talked about many times, but this situation only escalates, and it is beginning to be a threat to all of Westeros.
It's not just his capacity for war, but his unbridled hunger for glory.
Help me try to understand the motivation that leads a Lord to jump through different Kingdoms, looking for unprotected cities and razing them until nothing is left standing?
But let's introduce our character accordingly:
LORD VeiN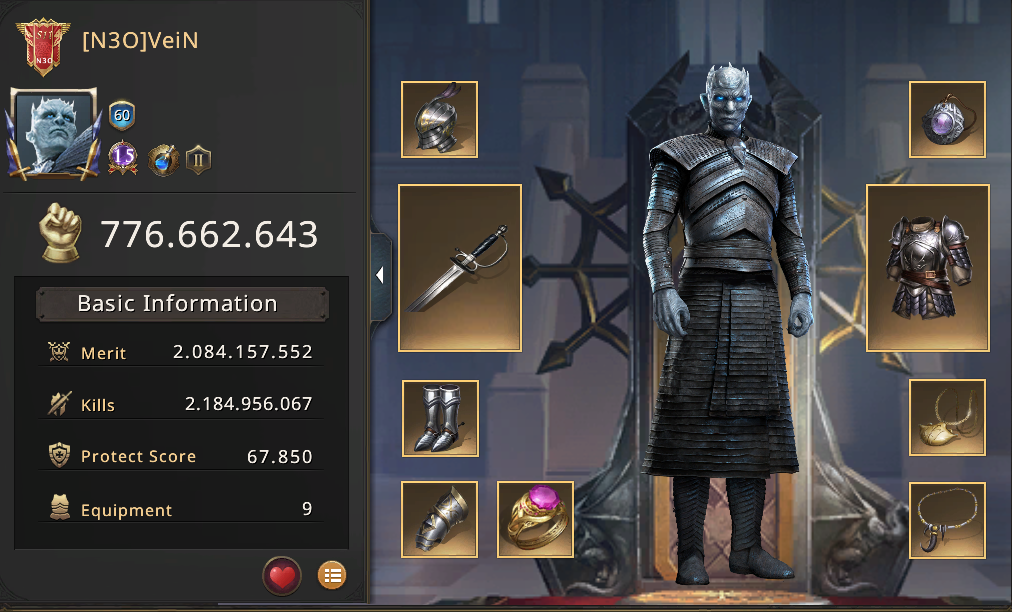 Let´s take a look of his work!!!
BUT, THIS STORY IS ABOUT HIS ADVENTURES OF 24 HOURS OF MADNESS
His adventures begin in Kingdom 160!!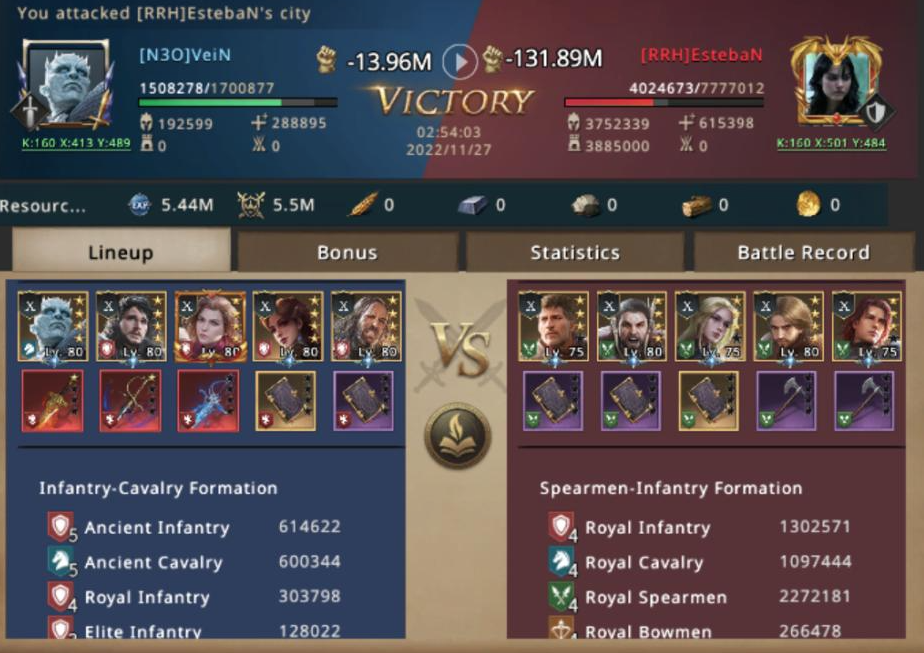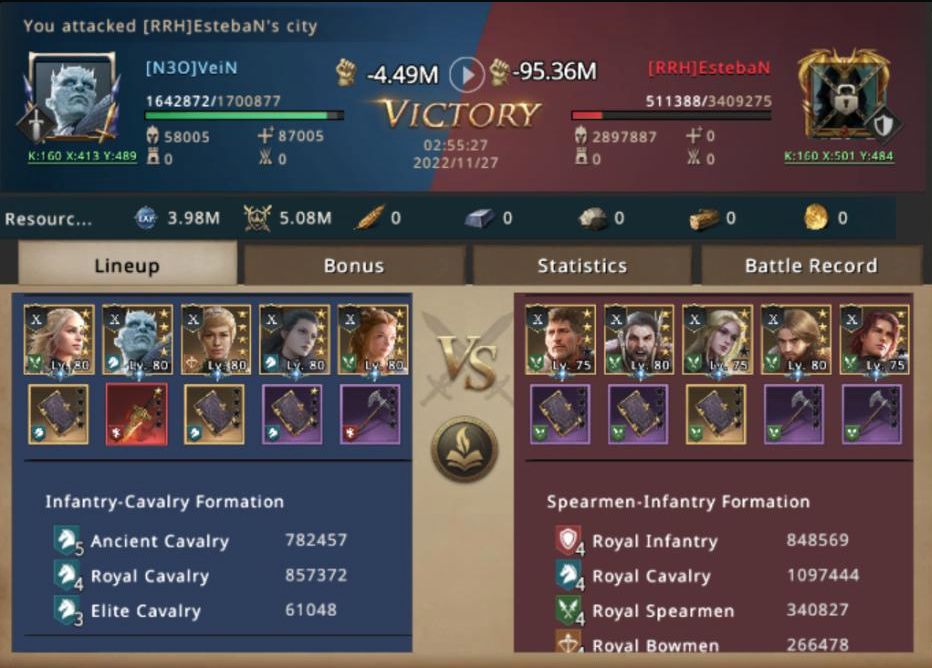 He is not alone, he is not satisfied with annihilating Lord Esteban's troops, city and resources, but he needs to take the lord into prison!!!
I know, I know... believe me I get it, more than half of Westeros disagrees with the practices of a merit hunter, glory seeker.
What's more, they curse his name under their breath, but truth be told, we all have a love hate relationship with them. And beyond this personal perception that each one has, they do not stop being news, and it is my job to inform it!
At this time we thought that our character of the day would settle in Kingdom 160 waiting for another city to lose its protection. But, my dear reader friend, we would be very wrong... and it is not knowing this Lord, hungry for merit and glory.
Lord VeiN, which at this point in time we could nickname him, LORD MADNESS as soon as he finished beheading Lord Esteban, he rushed out to another kingdom, where he detected unprotected cities!! KINGDOM 12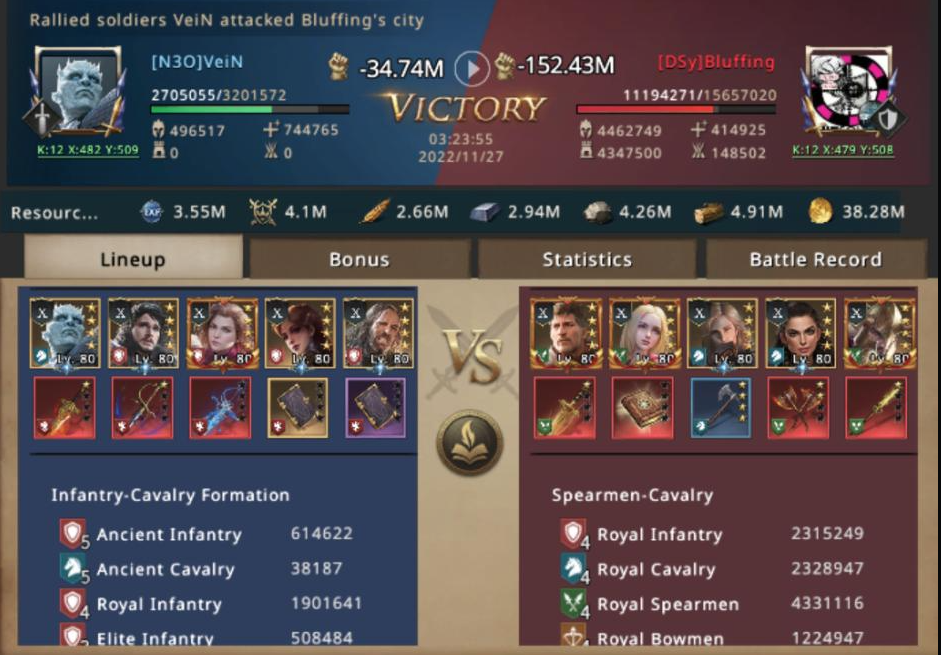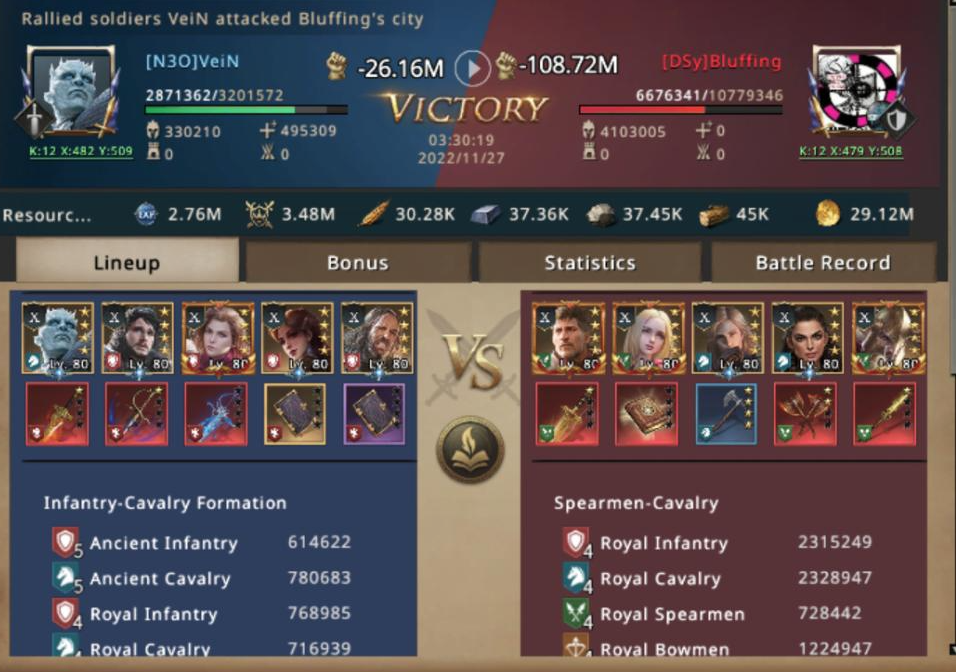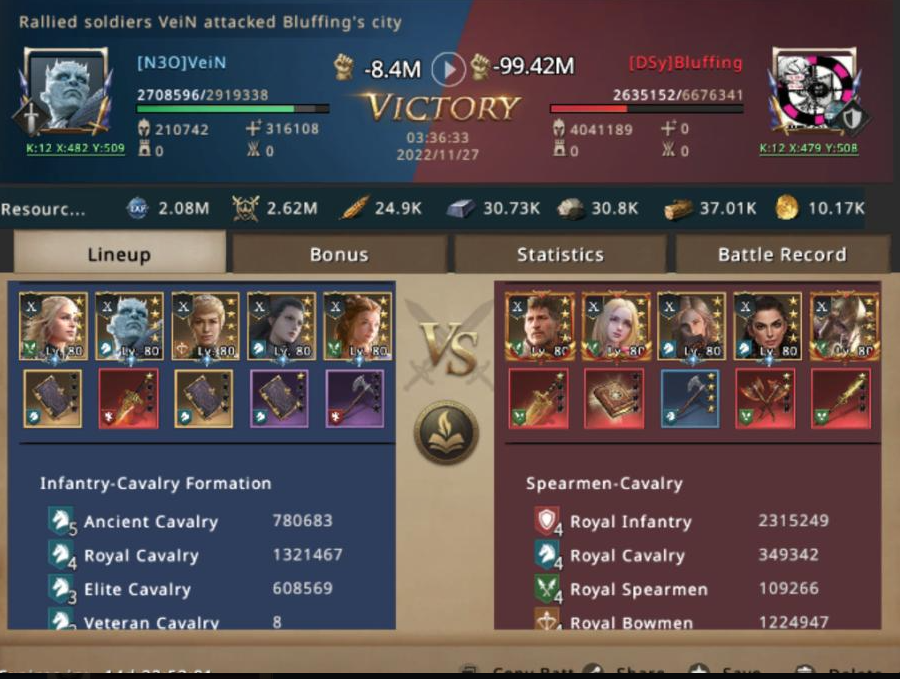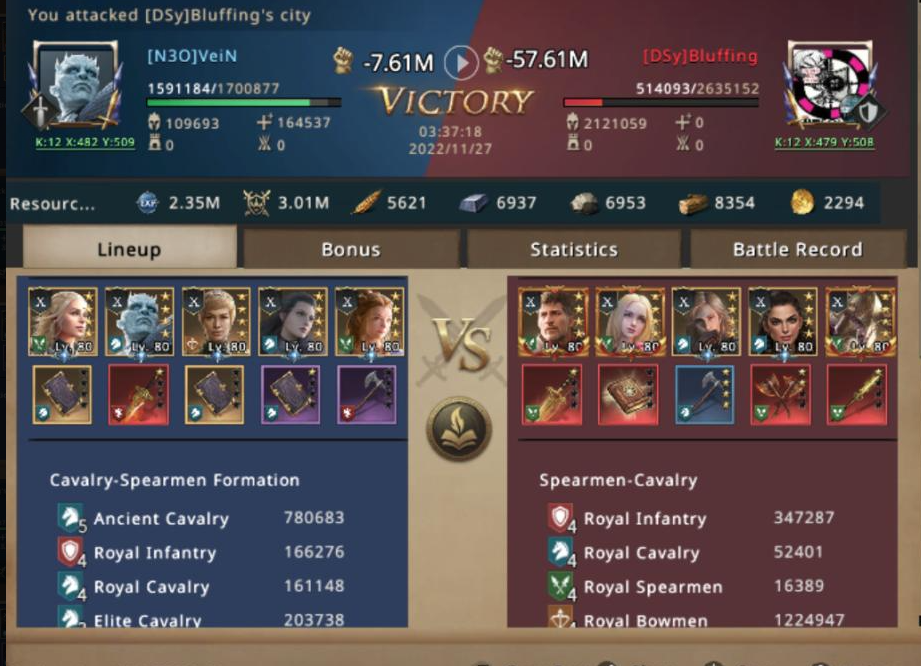 It was crazy!! The entire kingdom was his battlefield, he unleashed his fury, yelling at his enemies, that he would cut off their heads, with their bloody armor with the remains of dismembered bodies with his sword!!
Everything made us think that LORD VeiN also known as Lord MADNESS's thirst for blood would be satisfied, what we were not understanding clearly, is that it will never be satisfied, that his madness for merits, for glory, obsesses him, he is possessed by a madness, and a force we do not understand, for which we are not prepared to rationalize.
Dear reader, I know that this story is bloodthirsty, and it can be disturbing, but there is something that I must explain to you, so that you take a real dimension of what we are talking about.
I DO NOT HAVE ENOUGH PAPYRUS FOR ALL THE VICTIMS OF THIS POSSESSED MAN, LORD VeiN
So, I'm going to do something I never do, I'm going to summarize the battles in Kingdom 334, and the Quality of it, will not be optimal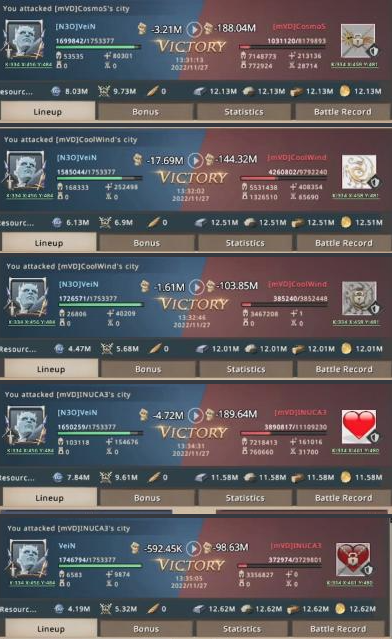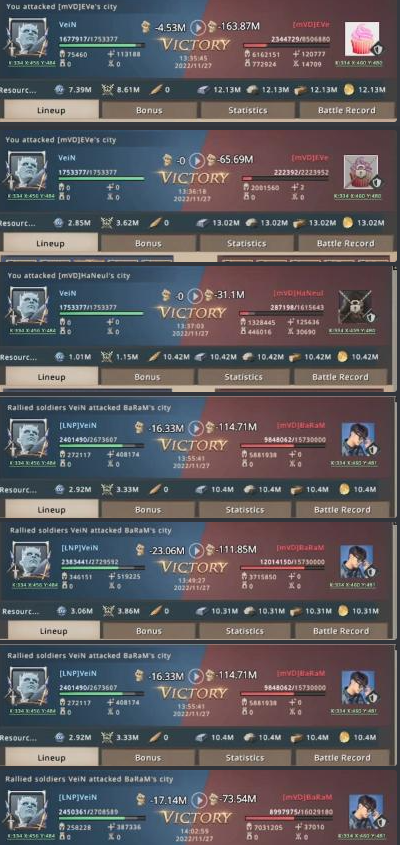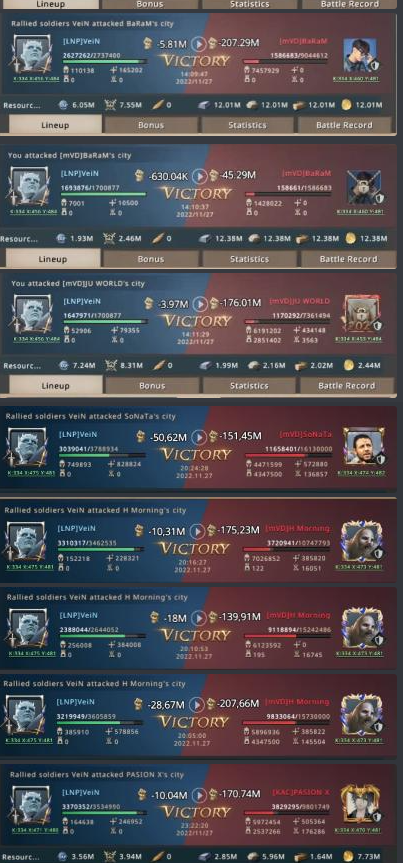 AND FINALLY THIS NEXT ONE, IS HIS LAST VICTIM OF THE 24 HOUR KILLING RALLY

This is the question we all need to ask ourselves.
Are we going to let this beast loose in Westeros? Or are we going to do something to stop it?
From now on I tell you brother, having to go against him, it is not cowardice, but I respect the one who instills in me his presence.
I hope you enjoyed my chronicles, and if so, I ask you to give me a like, because nothing is more important for a chronicler than recognition!!!
KOKARDO I
GoTWiC Chronicler
Translate