GTarcade App
More benefits, more surprises
Get
On this beautiful day, Guo Jin and a few good friends get together, playing and laughing, sharing delicious food with each other.
But... HEY! Guess who is being extremely greedy when it comes to bean buns?!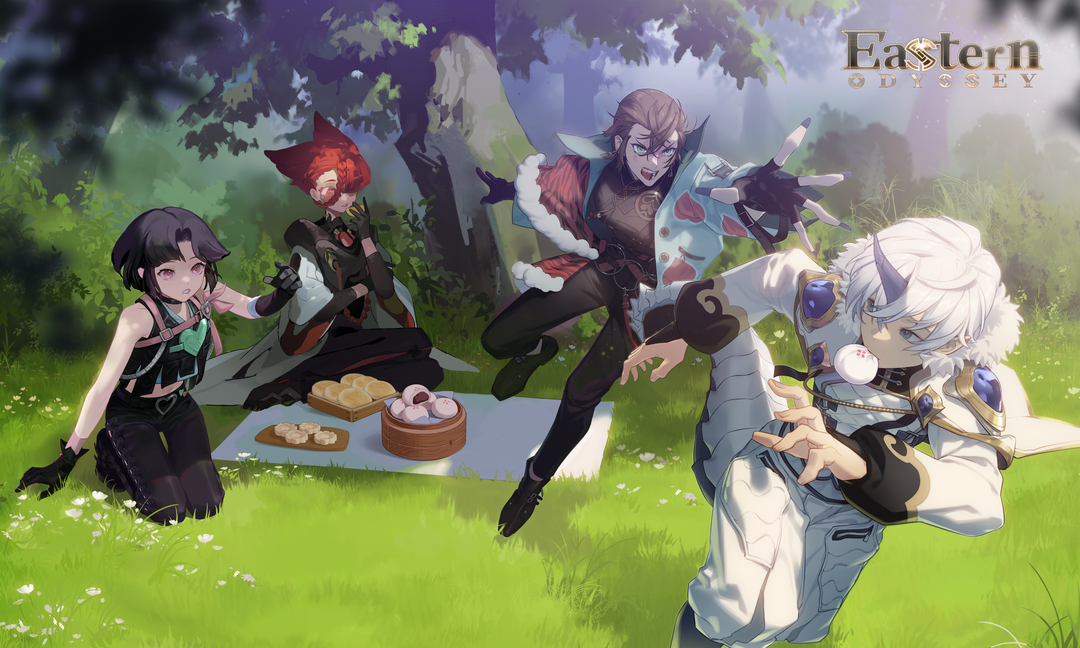 In this golden season, let us be thankful for the gift of nature that gives us a bountiful harvest.
And thank our loved ones, since they are always there for us in our journey into the unknown of life.
Most importantly, say thank you to yourselves, our dear Seekers, for working so hard over the past year.
♥ Happy Thanksgiving! ♥
🤔 Bonus Question:
In your country/region, do you celebrate Thanksgiving?
How do you celebrate it?
🎁 Share your answer with us in the comments, and we will pick

5 lucky Seekers to gift 200 GT Points each!
Time: Nov 24th - Dec 1st, 2022
Result: Dec 8th, 2022
-------------
👑 Here's the winner list of our last event (Guo Jin's debut):
thanksfeanor, 109***@google.com, Aleaink
Join our Discord: https://discord.gg/pk77Bm7a7W
Follow our Facebook: https://www.facebook.com/Eastern-Odyssey-104151985584498
Translate