GTarcade App
More benefits, more surprises
Get
🔔【PATCH NOTE】🔔
Dear Revolutionaries:
In preparation for the upcoming S4 season, the Metal Revolution servers will be down for several hours starting August 4th at 1:00 AM (UTC-5). After the maintenance, players can reinstall the game at the Play Store(otherwise may encounter entering problem) and claim in-game update rewards. Please note that maintenance could extend beyond the allotted time. Thank you for your understanding and support!
【Major Game Update】
1. Season 4 - Mystery Challenger is officially live! Tier rank rewards have been reset.
2. New Mecha: José Santos, a fighter from Brazil who grew up practicing Capoeira, has arrived in the metal arena to avenge his family's death.
3. New Versus Mode: Solo 3V3.
4. New Skins: Dynamic Blue (Kim Woo Ryong), Cyber Assassin (Umi Ito), Feathered Serpent (José Santos), Cutting Edge (José Santos), Forest Groove (José Santos)
5. New Emoji packs: Paulo Silva 01-05
6. The First Recharge bonus counter has been reset and the rewards have been updated.
7. New season's ranking event begins.
【Battle Adjustment】
[Fix] Correction problem about 3-energy related combos of Trisula which easy to be hit damage
[Fix] Some combos of Ted Graham against Gindy are invalid
[Fix] The quick rise of Inari and Kong is easy to hit by throwing skills
[Fix] Abnormal performance of B-series skills after Paulo Silva's 8B
[Fix] Justitia's 2B has a chance to be hit while holding the shield.
[Optimization] The second A of Miyamoto Ren which hits the opponent can reduce their defense value
[Optimization] Adjustment of the combo timing of Miyamoto Ren's 2B+8B
[Optimization] Attacked animation of Xuan Cuo
[Optimization] Optimized the attack judgment of Chromeleon's first A and JA to make it more in line with the visual judgment range of special effects
[Optimization] Optimized the CB judgment of Gindy to make it more in line with the visual judgment range of special effects. Gindy's 8B can be cancelled by B and can only prevent the front
[Optimization] Jamal Ritter's 8B cannot be interrupted by throwing skills
[Optimization] Added a little judgment distance of Mike Lee's 8B
[Optimization] The judgment of 8A for Xuan Cuo which often be empty in the previous combo
*[Attention]*
Any accounts detected to be using third party cheats, accelerators or any software that ruins the fairness of the game will be subject to penalties including incurring a negative balance of any illegally obtained currencies, account suspension, or permanent ban. If you notice any suspicious activities, please contact customer service through Settings > Feedback.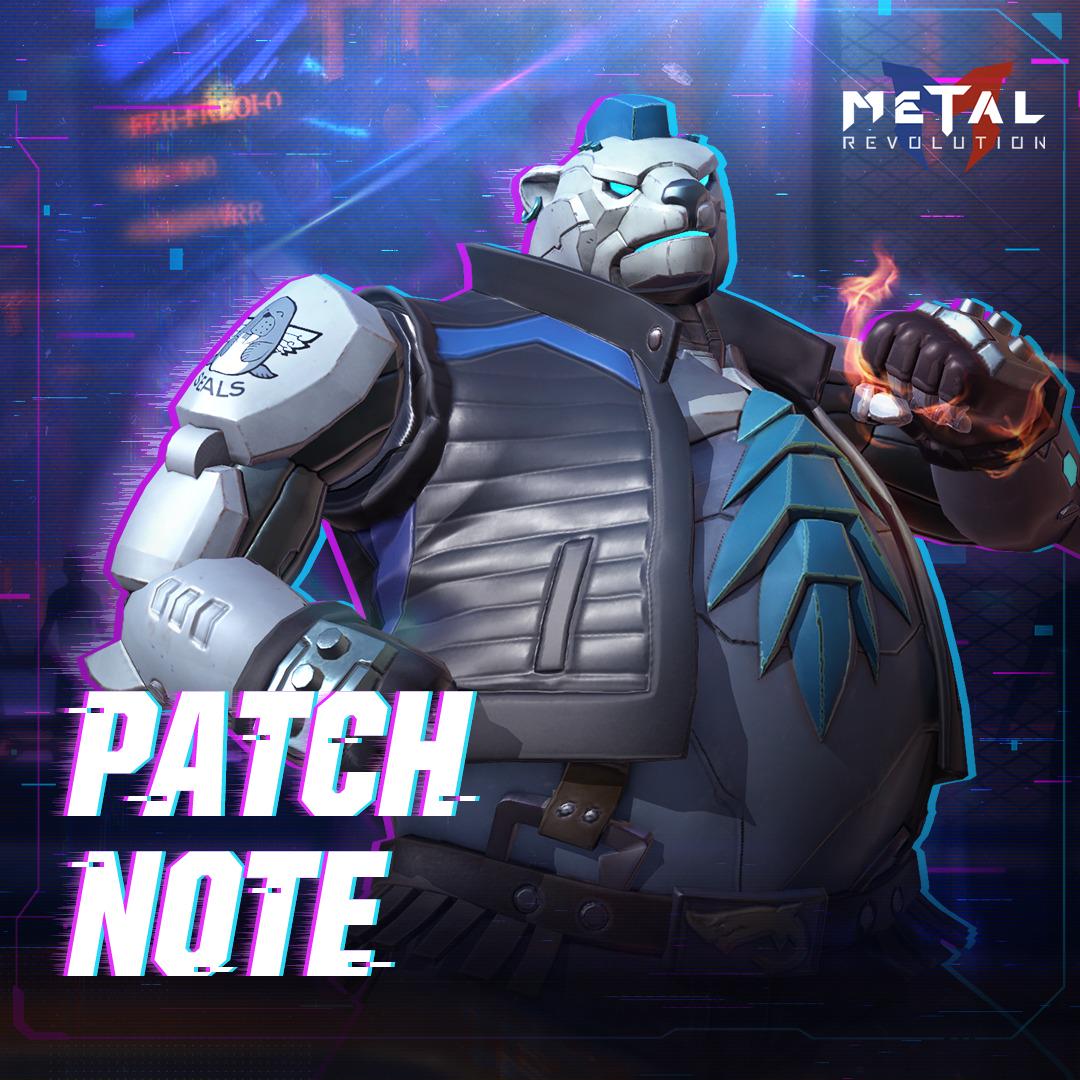 Translate