GTarcade App
More benefits, more surprises
Get
✏️【Metal Revolution1st Anniversary Fan Art Contest】✏️
Hey Revolutionaries, Sure you guys noticed that our 1st anniversary is around the corner.🍰
We wanna invite revolutionaries from all over the world to celebrate this very special day together !!! Submit your MR fan art, *chances your work might be edited in our Anniversary Video*!
=Submission time=
10.13-10.24
=How to Participate=
Post your artwork and in-game UID in comment section.
Or post your artwork and in-game UID on our official forum.
There's no limit to forms, use your creativity!
It could be artwork about:
-Your highlights and unforgettable memories in the game
-Original birthday art for MR
-Use your local language to shoot a birthday wish film for MR
=Rules and Rewards=
Rules: All participants can get the thank-you gift package sent by us. For high-quality content, we will vote on our Official Discord #fan-art channel, and the top 10 will get the SECRET gift.
Rewards:
Thank You For Participating - Secret Epic Skin+Gem*200+Epic Keys*5
Top 10 winners - Shhh, it's a secret now
=Important Notice=
1. Do not submit the same video repeatedly with multiple accounts.
2. Please be sure to post your in-game UID and artwork together so we can send you rewards successfully.
3. The contributor must be the owner of the right to contribute. In case of plagiarism, the organizer has the right to cancel the award.
4. Submission means that you agree to publicly display your original works/ portrait to Metal Revolution for use. Your work will only be used in the 1st anniversary video of MR.
5. MR reserves the right of appointment and final interpretation of the works.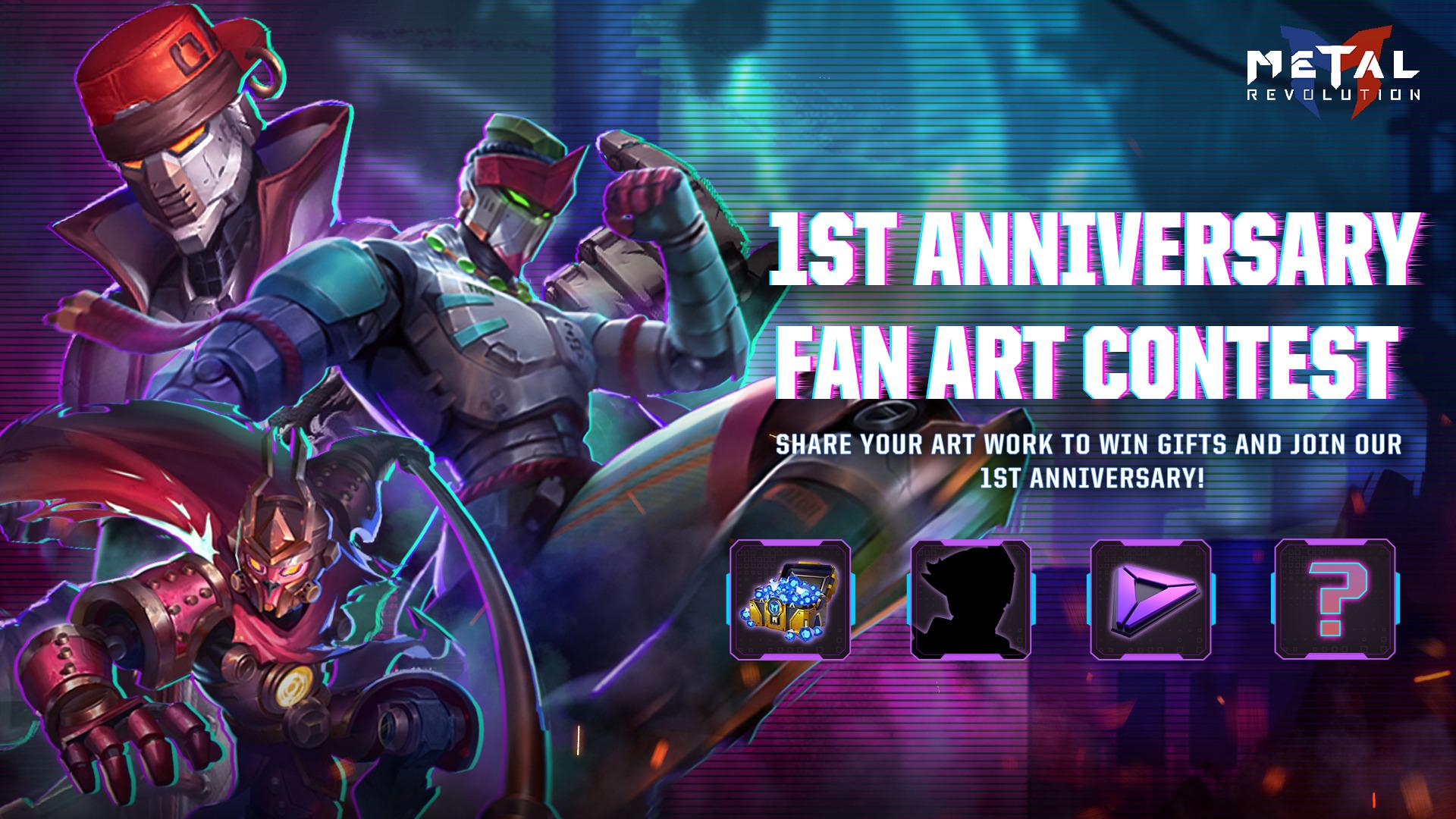 Translate