GTarcade App
More benefits, more surprises
Get
Dear Revolutionaries,
These are the answers to some questions we collected recently. Thanks for your feedback and support, let's take a look!
❓Q: Will there be a story mode similar to the Arcade? Maybe there you can unlock the Boss!
A: In the future, we will consider enriching the content and presentation to make the arcade mode look more like the story mode and, through this mode, tell the character's story
❓Q: Have you thought about bringing out metal merchandising, like toys, stickers, polo shirts, posters, anything that might be interesting with Metal Revolution art? A: Yes! But after Metal Revolution has more influence.
❓Q: Hi, I would like to know would you guys punish toxic players? Mostly insulting once the player loses the fight.
A: Definitely, we will add reporting mechanism and punishment mechanism in the game
❓Q: Since next month is the game's anniversary, will we be getting any special events? A: Of course! It's a secret now so please stay tuned~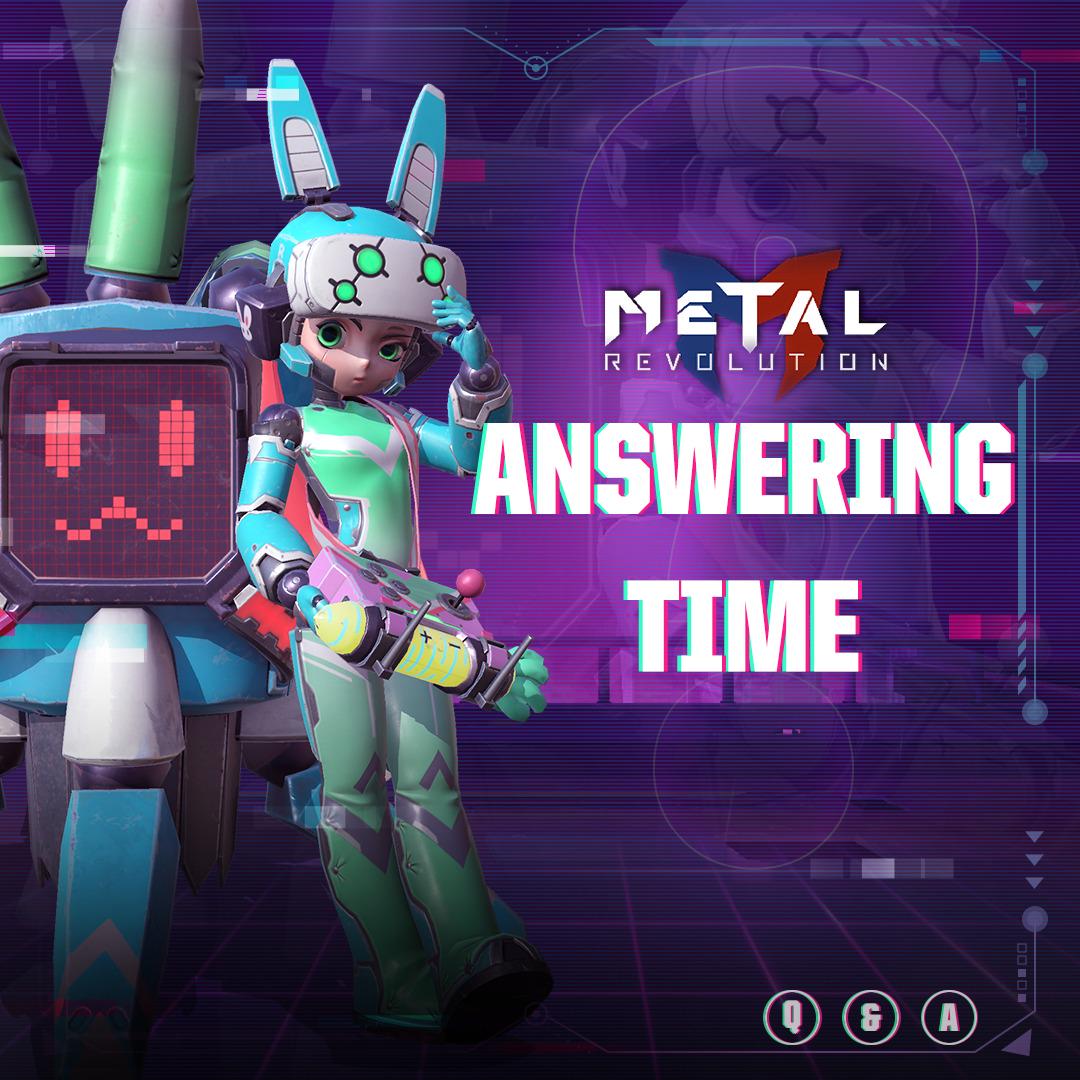 Translate