GTarcade App
More benefits, more surprises
Get
Please find below the current active gift codes for LOA-HF.
In order to use them, please copy the gift code, then paste it in BONUS HALL - Activation Code (see below screenshot for reference)
The rewards will then be provided in your in-game mail, where you're able to claim them.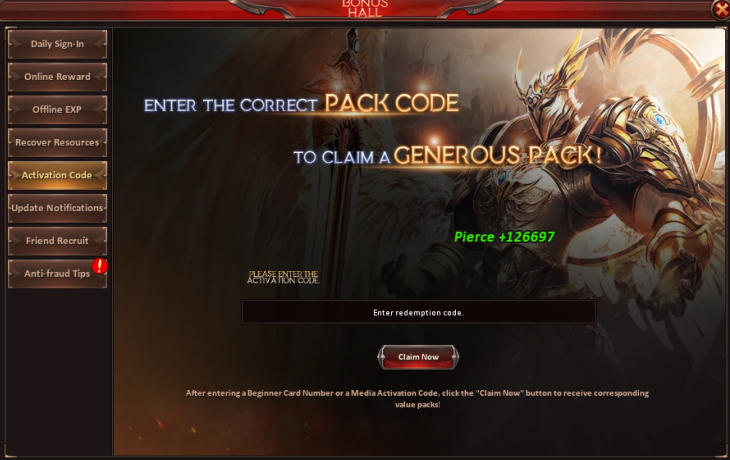 LOAHFSHSS
LOAHFLAUNCHGIFT
E9913A0BEA68 (only works for new servers/new players)
WELDISCORDCODE (this is a newbie Discord player code)
FB500SEVERHF
LOAHFGTARCADE
CRUNCHYROLL
LoAHF20210421
This post will be updated as new gift codes are received.
LOAHF MOD - Chimera
Translate