[Rewards Sent]
Thank you all for your participation. Rewards have been sent via in-game mail to the winners listed below. Please don't forget to check them out. For those who are not on the list, please stay tuned for more fantastic events. You can be the lucky one next time!
*Player IDs highlighted in yellow were not found. Please be sure to leave the correct ID so that rewards are well received.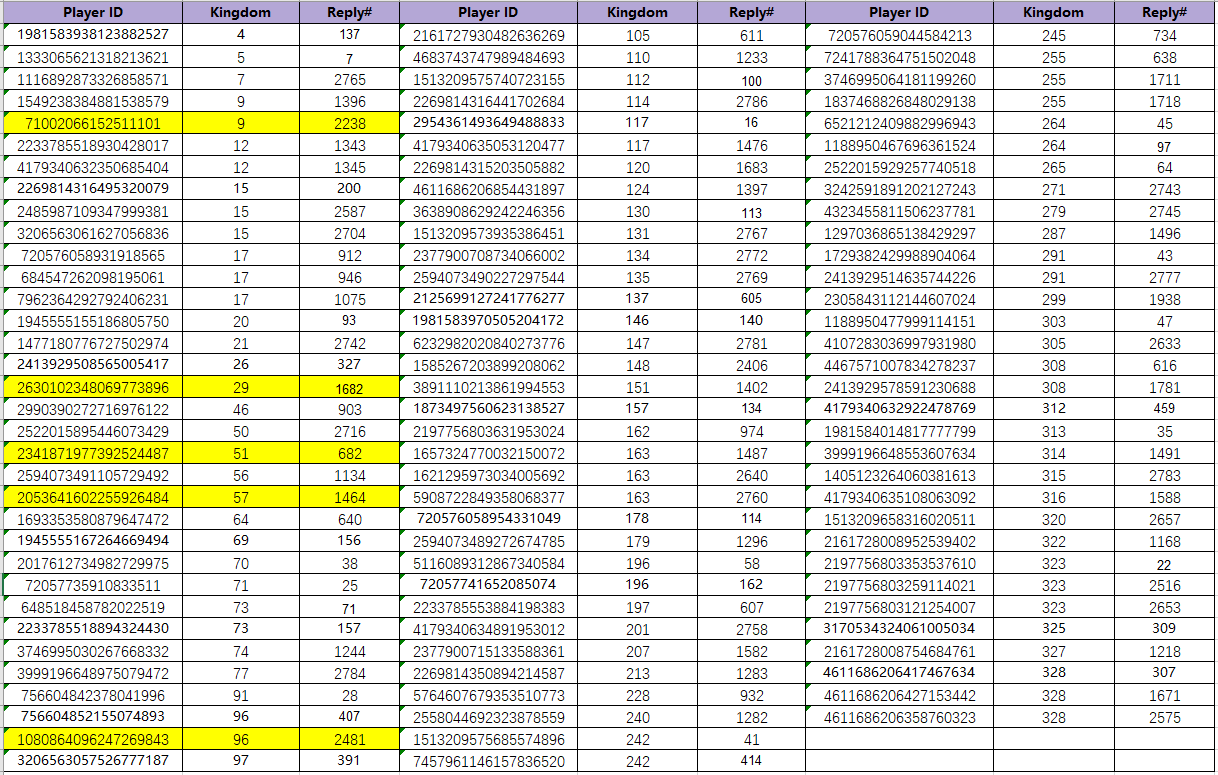 GoT Winter is Coming Team
——————————————————————————————————————————————
The holiday season is all about love and making memories!
Gift-giving is one of the lovely Christmas traditions to make precious memories when families spend time together. From DIY cards with caring words, ugly sweaters to in-game Friendship Gifts, what are the most memorable Christmas gifts that you have ever received or sent out?
In addition, we've prepared a special gift code that EVERYONE can use to celebrate the festive season! Check out the event details below.
Event 1: [Your Memorable Christmas Gifts]
Event Duration:
24/12 12:00 UTC - 31/12, 23:59 UTC
Event Rules:
1. Share with us a memorable Christmas gift that you've received or sent and explain briefly why you choose it. Please reply in a new comment.
2. Your reply should include your in-game player ID and kingdom number (e.g. ID: 1234567890123456789, Kingdom: 20).
3. Spam comments will be deleted.
Event Rewards:
200 lucky players will be able to receive:
Diamond *3,000, Mark of True Dragon *20, Spirit of Weirwood Tree *1, 24 Hours Speed Up (Healing) *5, Precise Transfer *1
Notice:
1. Please leave the correct player ID and kingdom number so that rewards can be well received. Limited to one entry per player.
2. The winner list will be published and rewards will be sent to you in-game mail within 3 working days once the event ends.
3. Please DO NOT change your in-game name until you receive your rewards. Restrictions apply.
Event 2: [Gift Code Giveaway]
We wish everybody a very merry Christmas!
Here's the gift code that contains Limited Message Frame 2021 and more for everyone to use. Check it out!
Gift code>> MERRYXMAS2021
*Please note the code will expire on 2021-12-31. (UTC).

Translate