GTarcade App
More benefits, more surprises
Get
[Rewards Sent]
Hey, my dear Lords and Ladies,thank you all for your love and participated in our last event! Rewards have been sent via in-game mail to the winners listed below. Please don't forget to check them out!(☆ω☆)
P.S:We can not find the player in the yellow area, please make sure your ID is correct!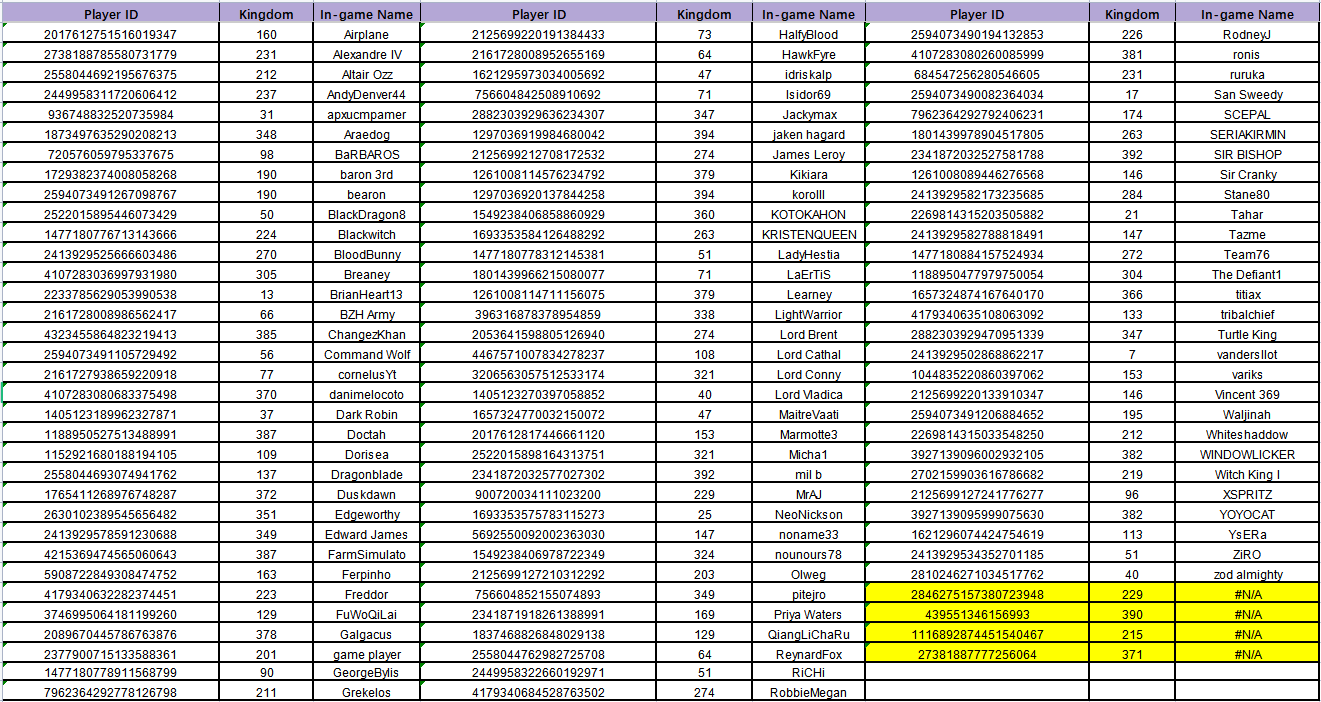 GoT Winter is Coming Team
————————————————————————
Greetings Lords and Ladies!
This is the 69th poll about updates and we are looking forward to reading your feedback hence reporting to our Old Gods. Check HERE to learn the details of the update on April 13th .
In this update, we are welcoming the Awakening of Egbert, his war soul awakening skill Piercing Eyes, which can increase attack of allied Bowmen lineup by 90% for 15sec, though effective time is limited, 90% attack buff can surely be considered as a powerful supporting effect. Let us know if you like Egbert's awakening!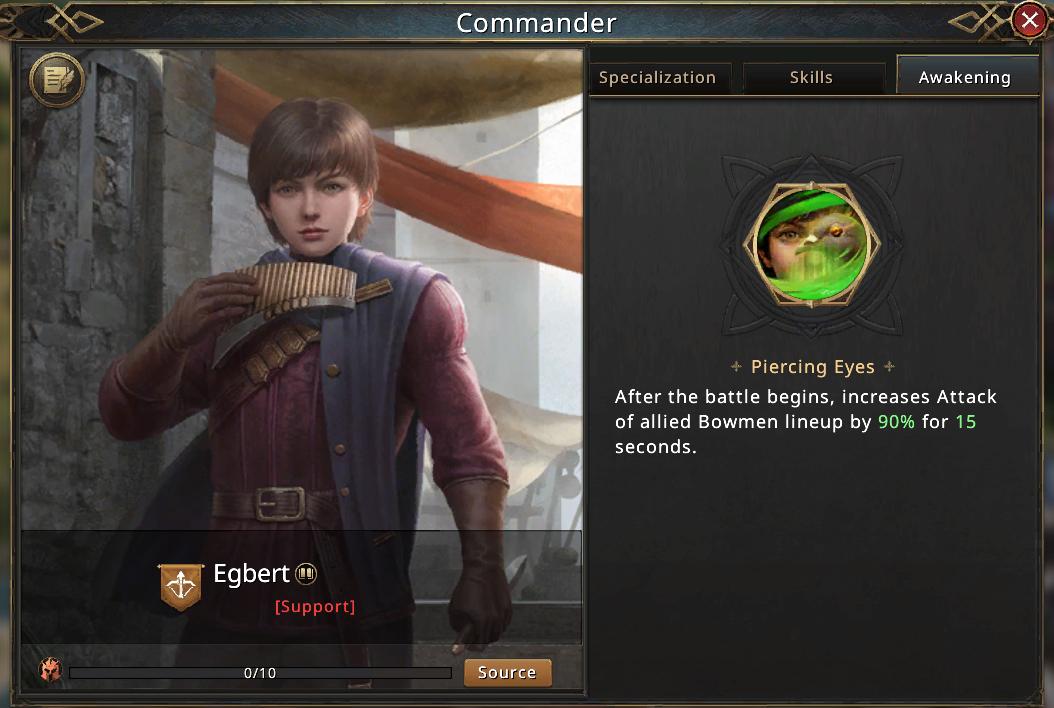 For improvements, devs have adjusted the number of Castle Exterior Fragments in the Individual Elimination Ranking Rewards for Alliance Conquest Regular Season and the Siege of Winterfell Super League Rewards, and raised the number of Castle Exterior Fragments in the Alliance Points Ranking Rewards accordingly. We really hope all the Royal Lords and Ladies can put the honor of alliances in the very first place and please don't do anything harmful to the game environment.
Also, devs have fixed some bugs related to the dragons and the issue in the Night King Invasion Event, for more details please click HERE.
Please be sure to VOTE based on your true feelings about the update in order to help make improvements. Post your feedback in a new reply and get a chance to win awesome rewards, more importantly, to help make the game better for you and all players!
Event Duration: 00:00, 21/4/2023 – 23:59, 28/4/2023 UTC
Event Rewards:
100 lucky players will be randomly selected to receive Speed Up 3 Hours*5, Honor Banners *10, Truce 24 Hours*1, [Rare] Badge Chest*1, Diamond*2,000
Event Rules:
1. Post your feedback in a NEW REPLY.
2. Your reply should include your ID and kingdom number (e.g. ID:1234567890123456789, K20). [You can check out your ID in More>Customer Support.)
Notice:
1. Please leave the correct ID and kingdom number so that rewards can be well received. Limited to one entry per player.
2. The winner list will be published and rewards will be sent to you in-game mail within 3-5 working days once the event ends.
Translate