GTarcade App
More benefits, more surprises
Get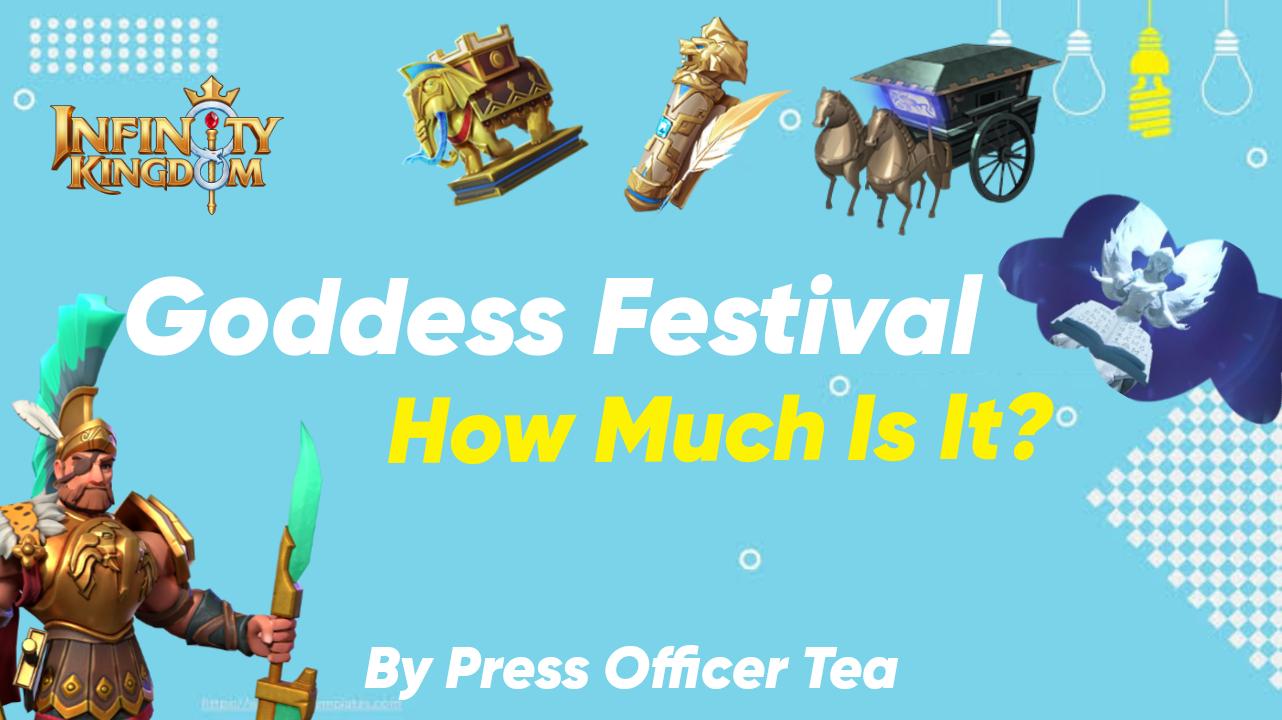 Welcome to the Infinity Kingdom's Forum!
A.) Introduction
Hey Yo!
What's up dude and dudettes?
I hope you are having great weekend!
I'm so glad to have you back in my article, Press Officer Tea, this time we will talk about the Latest and Hottest topic currently in the Infinity Kingdom namely Goddesses Festival. What can be expected from this article? then What are the contents of this spotlight? and How does this event works?. This article is expected to provide an overview and getting closer with math calculation about the latest Event on Norheim that performed annually called as Goddesses Festival in the Infinity Kingdom to remind you and let you know how this event works, especially for the beginners. 
Let's see together in more detail regarding how this ranking event works!
📊 B.) Goddesses Festival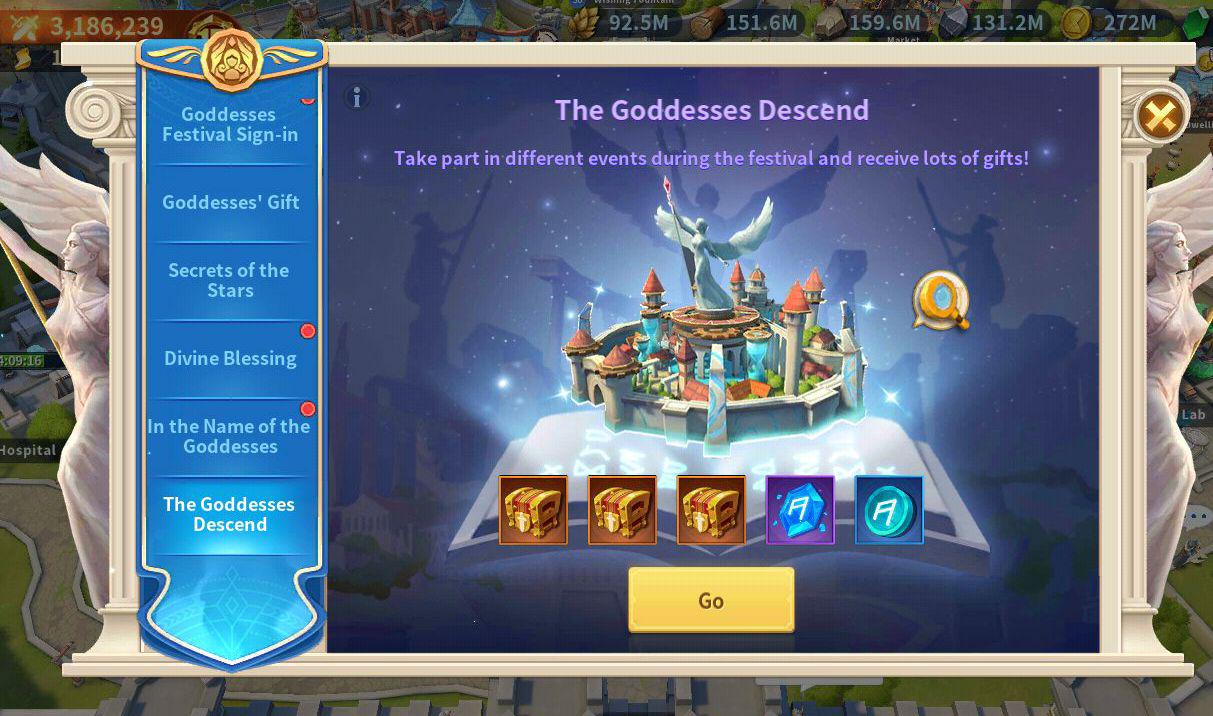 Do you know what Goddesses Festival is? How far do you know about the prices Goddesses Festival in this year? In general, the Goddesses Festival is an event held for both Free Users and Exclusive Players. But in this article we will try to do the math about how much the price about The Goddesses Festival, which began on March 21 and ends on March 26, is taking place. Only server that already open for 2 weeks can attend this event!
Let's looking more about this stuff!
✨ 1.) Prayer Goblets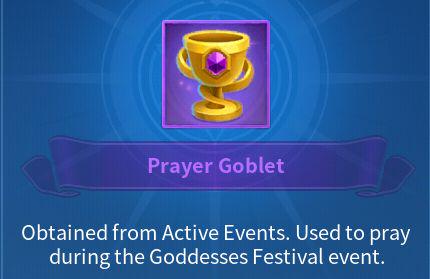 What do you know about the Prayer Goblets? Basically Prayer Goblets is the free way to get the items in this event. How to get this ? By gathering a certain quantity of resources for a certain amount of time or by defeating a certain number of Gnome armies or Bosses while the event is active, you can obtain Blessing Chests in the Goddesses' Gift section. How much Prayer Goblets required for finish the entire free items?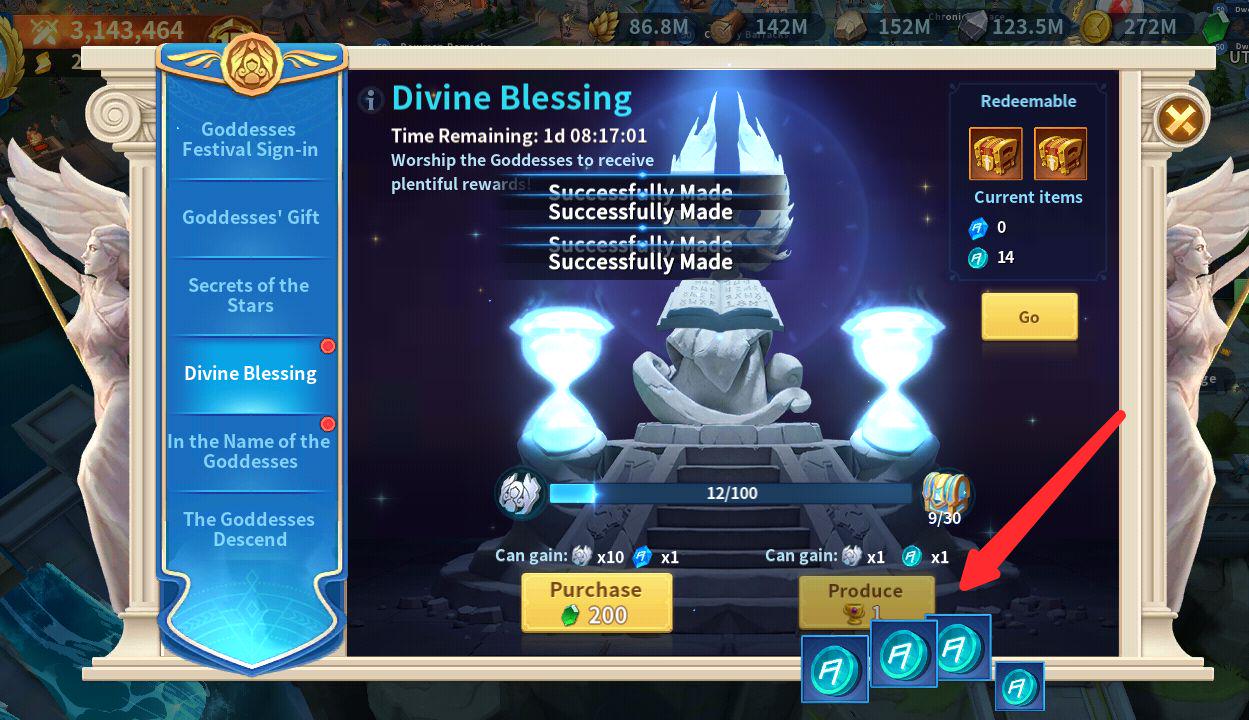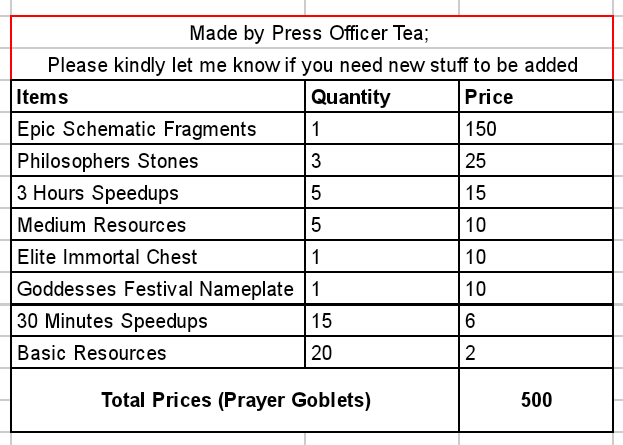 Based on the data that has been collected, it is stated that the number of Prayer Goblets must be 500 pieces to maximize this event.
📝 2.) Divine Crystal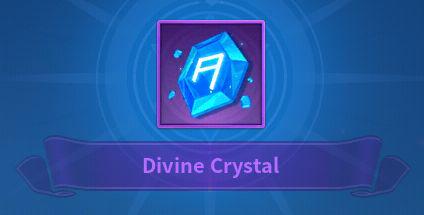 Divine Crystal is an exclusive item that can only be obtained by using 200 Gems. This use can be exchanged for luxury items such as Exclusive Artifacts. How much Gems Currency is required?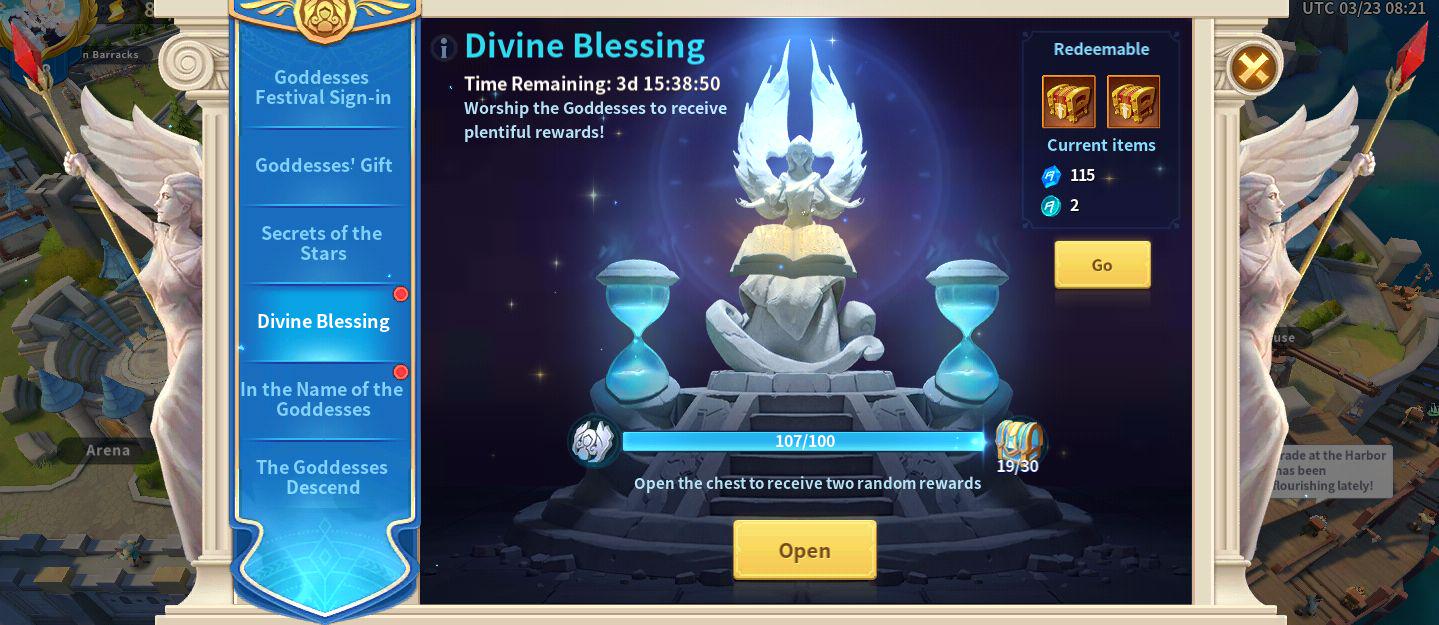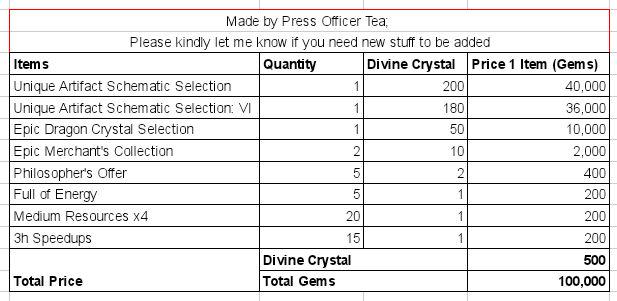 Based on data collected, we found that the requirement to buy the entire items in exclusive way is 500 Divine Crystal or equal to 100,000 Gems.
📚C.) Conclusion 💠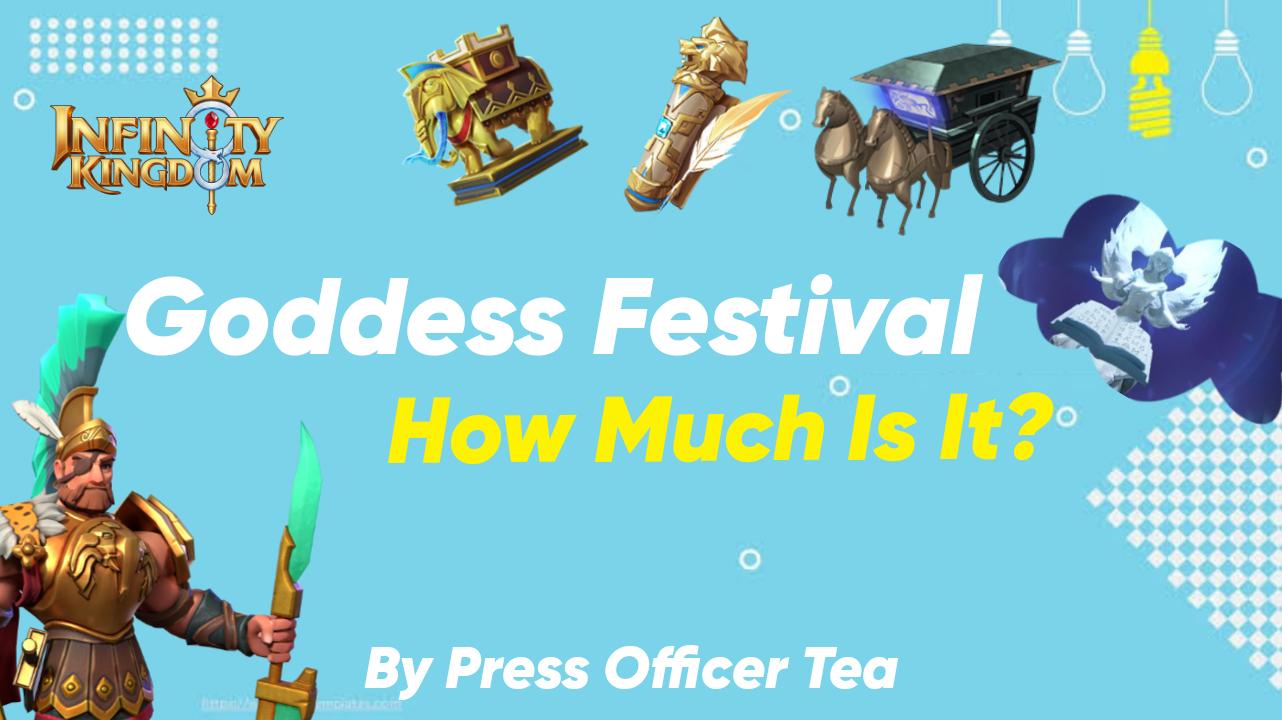 In this article, we can conclude that The Goddesses Festival is a festival dedicated to the Goddesses that is observed in Norheim every March that incluced Free and Exclusive contents the prices for Goddesses Festival in 2023 is required at least 500 Prayer Goblets and 500 Divine Crystals. Prayer Gobles it the free items that everyone can get, but Divine Crystal required 200 Gems each, it means we can say if you need 100,000 Gems if you are going to trade the entire items in the Infinity Kingdom. What are you waiting for? Don't forget to trade your Prayers Goblets before March 27 or you will be late! If you think you want to get that Artifacts, it is the best timing for you because it is much cheaper than buying in Trionfi of Fate!
✨ Thank you for reading; it was helpful and will assist you to learn more about The Prices Goddesses Festival in 2023 ~! ✨
📚 D.) Reference 💠

📚 E.) Additional Informations 💠
You can also check my latest post and articles!
⭐ Direct Link: 
⭐ Download Link: 
Android: Here!
iOS: Here!
Huawei: Here!
PC: https://infinitykingdom.gtarcade.com/
⭐ Infinity Kingdom Official Page
https://infinitykingdom.gtarcade.com/
#infinitykingdom #review #event #goddessesfestival #march2023 #exclusiveartifacts #price #divinecrystal #prayergoblets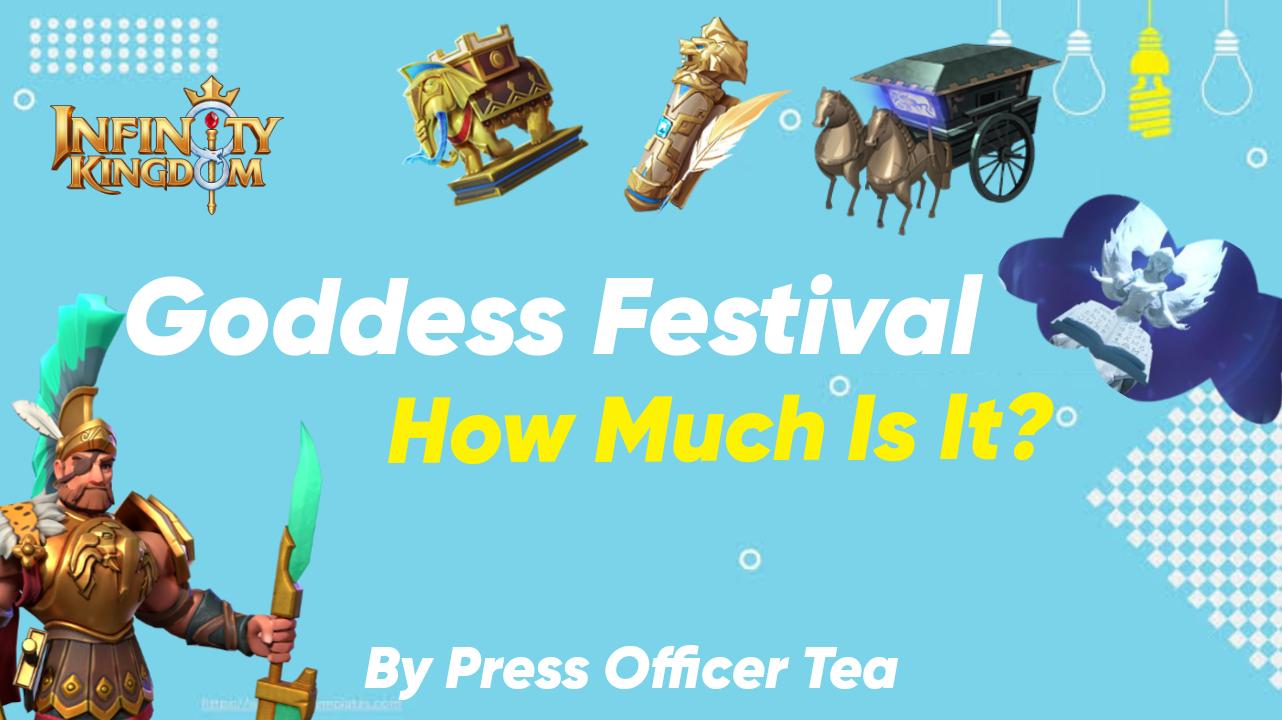 Translate