GTarcade App
More benefits, more surprises
Get
【Rewards Sent】
Thank you all for your love and participated in our last event! Rewards have been sent via in-game mail to the winners listed below. Please don't forget to check them out!(☆ω☆)Thank you all!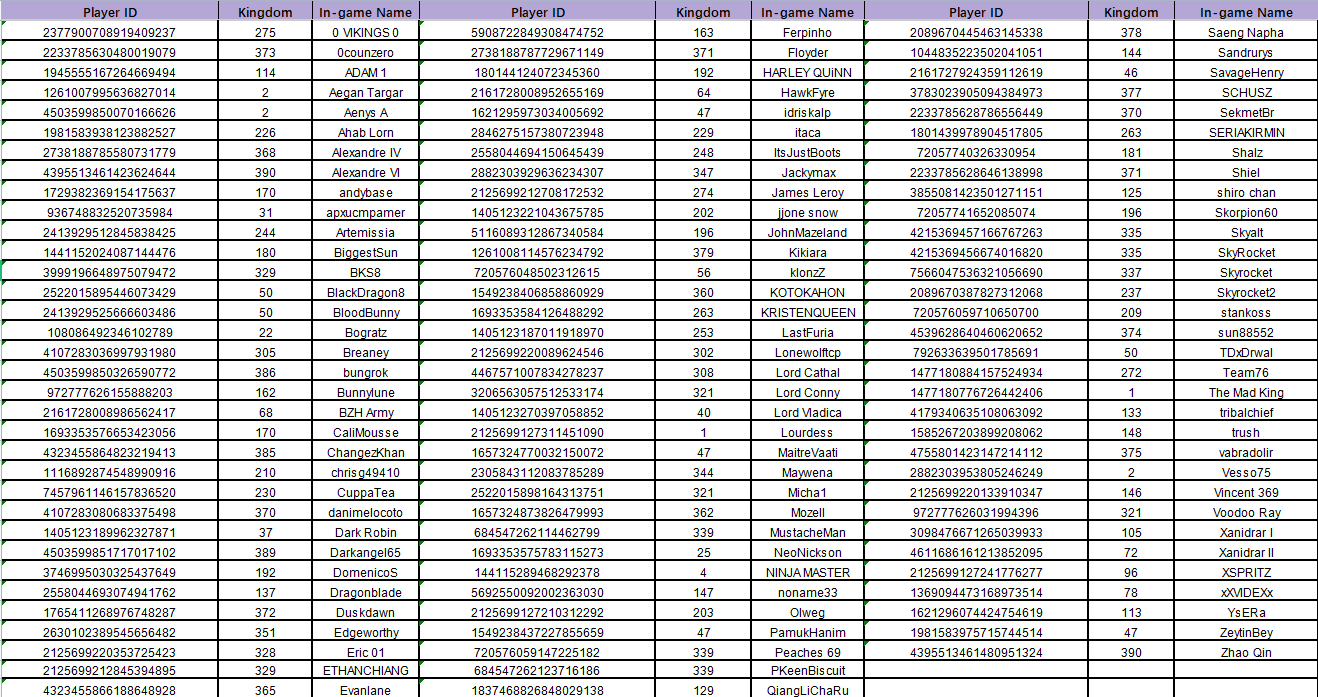 GoT Winter is Coming Team
______________________________________
Greetings Lords and Ladies!
This is the 68th poll about updates and we are looking forward to reading your feedback hence reporting to our Old Gods. Check HERE to learn the details of the update on Mar 23rd .
Game of Thrones Winter is Coming is celebrating its 4th Anniversary! Thank you all for your company and support over the past four years! We are so excited and looking forward to be with you in the coming future!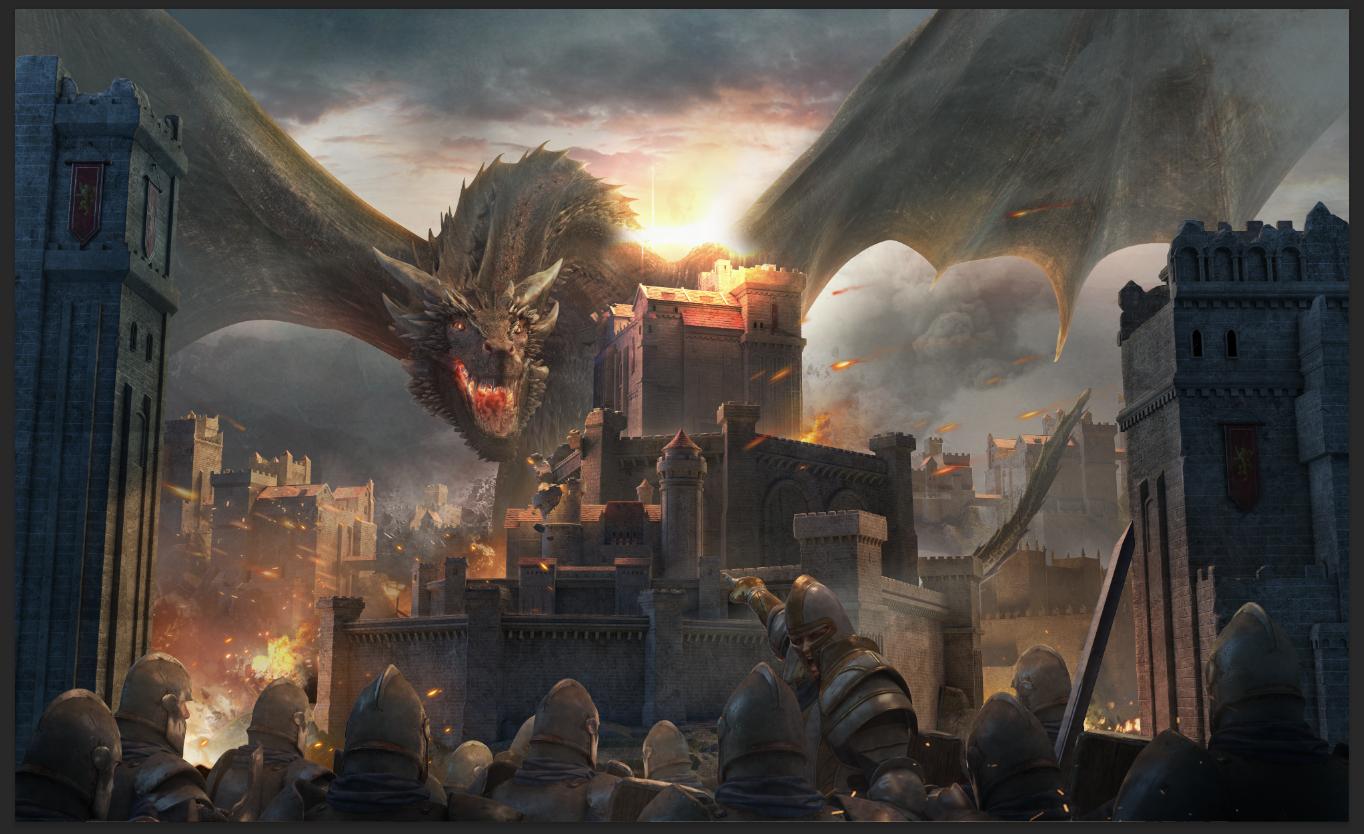 In this update, the Night King Invasion, one of Lords' and Ladies' favorite event, will be back online for the 4th anniversary on 2023.4.10. All players from Fully-Open Kingdoms, please join forces with the Night's Watch and protect the Westeros from the White Walkers.
For the new content, Devs have added Seg's new commander weapon in the Amethyst Shop. Try to get this new red weapon and strengthen your Seg!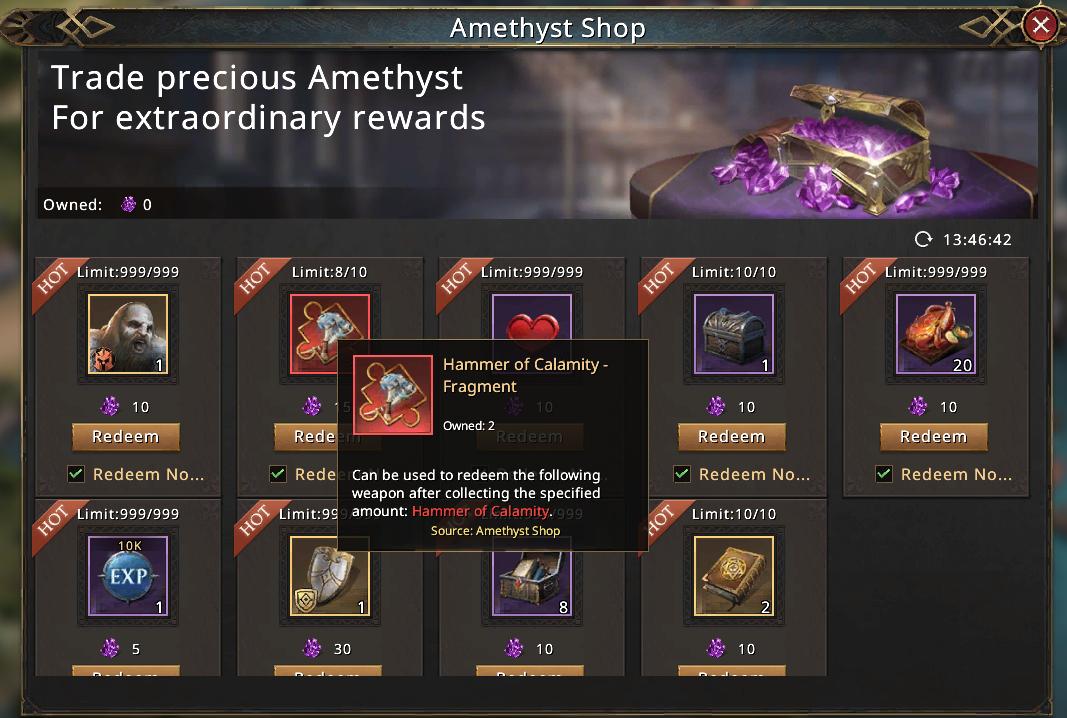 For the Commanders' Promotion system, devs have added a Shortcut Button to simplify the process of commander promotion. With this improvement, promote button can both filling up the experience for required commander Level and also complete the promotion in one go. Hope this new change will help you upgrade commanders more easily.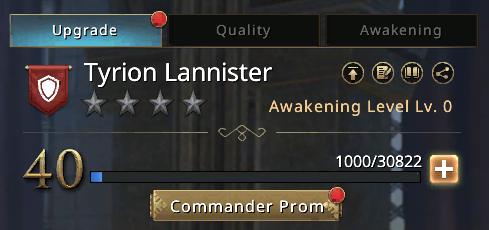 Also, for the Awakening surface, devs have optimized its display, hope this new version will let Lords and Ladies get a easier way to obtain the information of awakening system.
Please be sure to VOTE based on your true feelings about the update in order to help make improvements. Post your feedback in a new reply and get a chance to win awesome rewards, more importantly, to help make the game better for you and all players!
Event Duration: 00:00, 24/3/2023 – 23:59, 3/4/2023 UTC
Event Rewards:
100 lucky players will be randomly selected to receive Speed Up 3 Hours*5, Honor Banners *10, Truce 24 Hours*1, [Rare] Badge Chest*1, Diamond*2,000
Event Rules:
1. Post your feedback in a NEW REPLY.
2. Your reply should include your ID and kingdom number (e.g. ID:1234567890123456789, K20). [You can check out your ID in More>Customer Support.)
Notice:
1. Please leave the correct ID and kingdom number so that rewards can be well received. Limited to one entry per player.
2. The winner list will be published and rewards will be sent to you in-game mail within 3-5 working days once the event ends.
Translate