GTarcade App
More benefits, more surprises
Get
【Rewards Sent】
Thank you all for your love and participated in our last event! Rewards have been sent via in-game mail to the winners listed below. Please don't forget to check them out!(☆ω☆)Seems like many Lords forgot to take part in our last Feedback Wanted event, bu sure to come next time! Thank you all!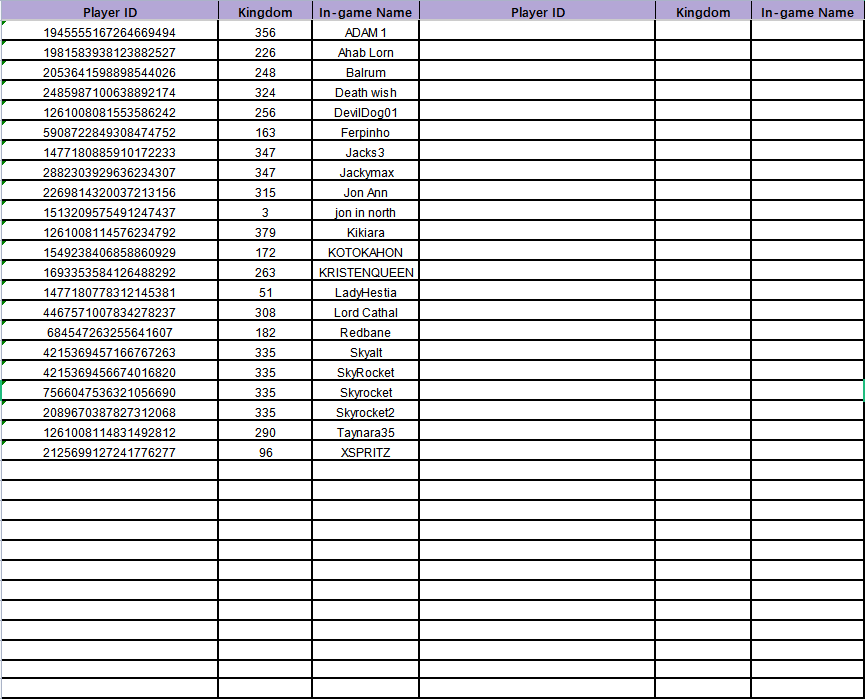 GoT Winter is Coming Team
______________________________________
Greetings Lords and Ladies!
This is the 65th poll about updates and we are looking forward to reading your feedback hence reporting to our Old Gods. Check HERE to learn the details of the update on Jan 12th.
In this update, devs have brought a new system to help both newbies and veterans to find a new way to enjoy Game of Thrones Winter is Coming, which is "Mentor-Apprentice" system! Through this system, players who with personal score above 100,000 can provide guidance to other players whose castle level doesn't exceed 15. In addition to this, both Mentor and Apprentice can earn different medals to buy materials, badges and such good items by completing quests! Have you found your Mentor or you are already someone's Mentor? Tell us how you like this new system in the Westeros.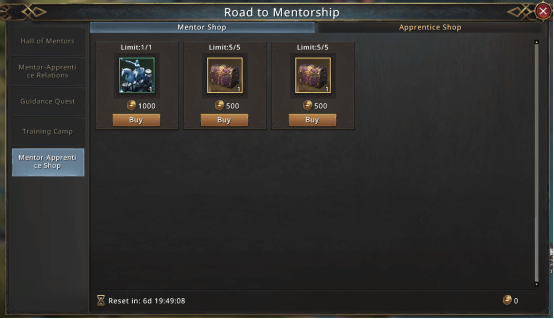 And for Alliance system, there are so many new stuffs and features comes out in this update. Here we have New Alliance Building which can be build by Alliance Leader and Officials. Construct your own alliance's special buildings flexibly and use these buildings properly to help your alliance grow and develop! Hope you will enjoy building these new features on your map! And don't forget the redesigned Alliance Boss! Now, Alliance Leader and Officials can summon new Alliance Boss Once every 7 days, my dear lords and ladies can challenge Boss by Rallying! Great rewards are waiting for you!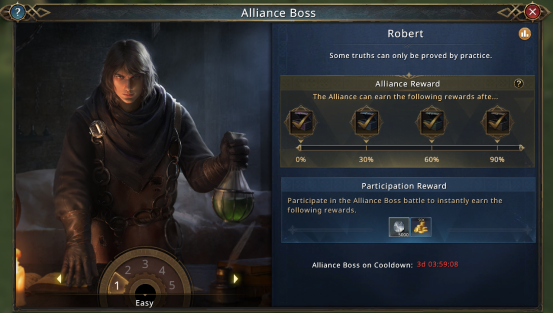 Please be sure to VOTE based on your true feelings about the update in order to help make improvements. Post your feedback in a new reply and get a chance to win awesome rewards and more importantly, to help make the game better for you and all players!
Event Duration: 00:00, 16/1/2023 – 23:59, 25/1/2023 UTC
Event Rewards:
100 lucky players will be randomly selected to receive Speed Up 3 Hours*5, Honor Banners *10, Truce 24 Hours*1, [Rare] Badge Chest*1, Diamond*2,000
Event Rules:
1. Post your feedback in a NEW REPLY.
2. Your reply should include your ID and kingdom number (e.g. ID:1234567890123456789, K20). [You can check out your ID in More>Customer Support.)
Notice:
1. Please leave the correct ID and kingdom number so that rewards can be well received. Limited to one entry per player.
2. The winner list will be published and rewards will be sent to you in-game mail within 3-5 working days once the event ends.
Translate