GTarcade App
More benefits, more surprises
Get
Dear Seekers,
We are thrilled to announce that our FIRST Closed Beta is around the corner!
Finally, we get to meet after a long preparation! 💗
⏰ Mark the date >> Dec 20, 2022 (UTC+8)
🚩 Region: SEA (Southeast Asia)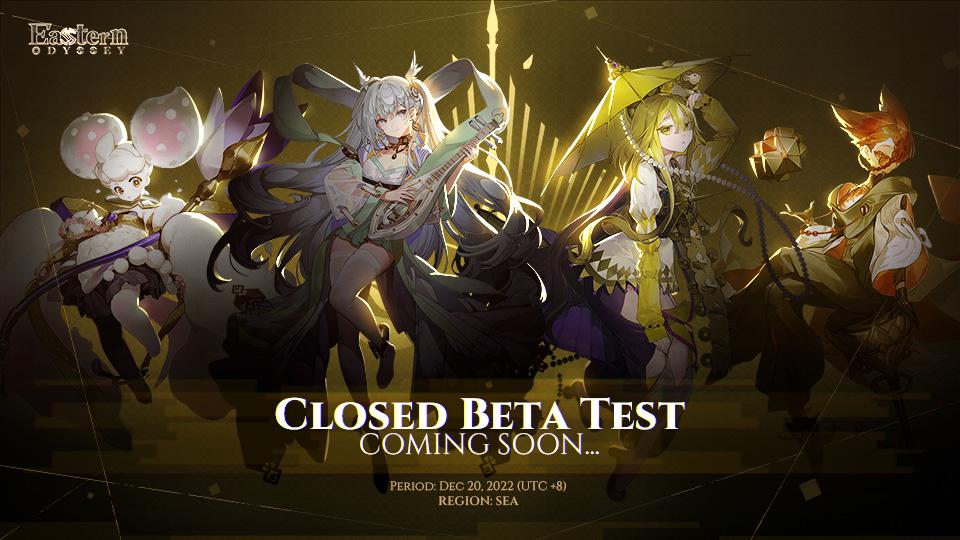 Due to the limited number of server slots, we are genuinely sorry that this test is not open to all players around the world, but will only be available for players from certain countries.
However, as the test progresses, we will share the latest info accordingly in all our communities to keep you updated.
More tests are already on our schedules, and we sincerely look forward to meeting with all of you sooner!
Stay tuned! 🥰
-----------
👑 GT Points winner from our last event (Mini Game Vol. 2):
JunioDasf, ursal, rocksuasua
Discord: https://discord.gg/pk77Bm7a7W
Facebook: https://www.facebook.com/Eastern-Odyssey-104151985584498
Facebook Group: https://www.facebook.com/groups/832247761478665/
Translate