GTarcade App
More benefits, more surprises
Get
A new PvP event Ultimate Tournament, in which players participate as individuals, is newly introduced into the game. Players can select one league of the four levels and register as an individual to complete. After playing one week of Regular Season and one week of Play-offs, the ranking will be decided and players will be able to obtain various rewards including Sabrina Medals, Ancient Scripture, and more. Check below for more details and frequently asked questions.

Entrance: Click on the icon "Ultimate Tournament" on "Cross-server Page".
Requirement: Castle reached Lv. 20; the current Kingdom has existed for over 40 days.
Notes on Troops and Attributes:
1. Ultimate Tournament has no battle losses. Both Commanders and troops will not be affected by the original city. Even if the lord is captured or if Commanders have been deployed, deployment in Ultimate Tournament will not be affected. For the same reason, deployment in Ultimate Tournament will not affect deployment in the original world.
2. War Fervor, Dragon Active Skill, Hall of Faces, Sept of the Seven buffs, Kingdom and Champion Conqueror titles, and Great City buffs will not take effect during Ultimate Tournament.
3. Active Attributes of Castle Exteriors will not take effect in Ultimate Tournament. Marching Animation will not take effect
4. All 3 armies deployed enjoy Lord Bonus, including Equipment, Talents, and Badges.
5. Troops available for use by each side are those from the highest troop tier each side has unlocked. Troops used are provided by the system and not those owned by players.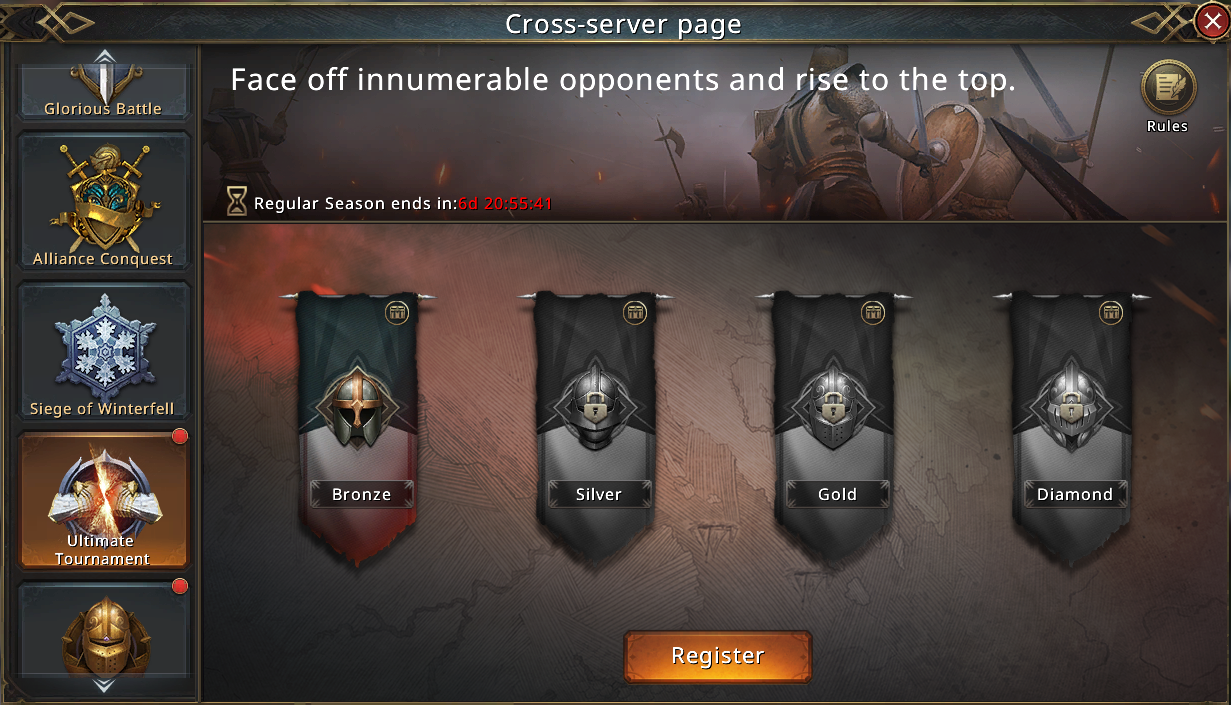 Four League Levels
Ultimate Tournament is divided into 4 League levels: Bronze, Silver, Gold, and Diamond. The next League level can be unlocked when players attain the top 16 in the Regular Season of the previous League. The higher the League level, the greater the rewards.
During registration, players can select freely any unlocked League level.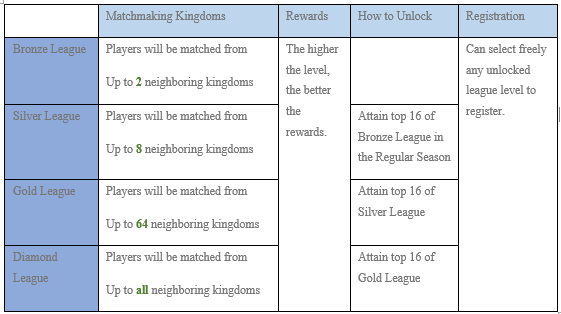 Single Match
In an Ultimate Tournament match, both sides deploy 3 armies: the Vanguard, the Middle Guard, and the Logistics. Both sides engage in 3 battles: Battle of Vanguards, Battle of Middle Guards, and Battle of Logistics. The player with more wins claims the victory for the match.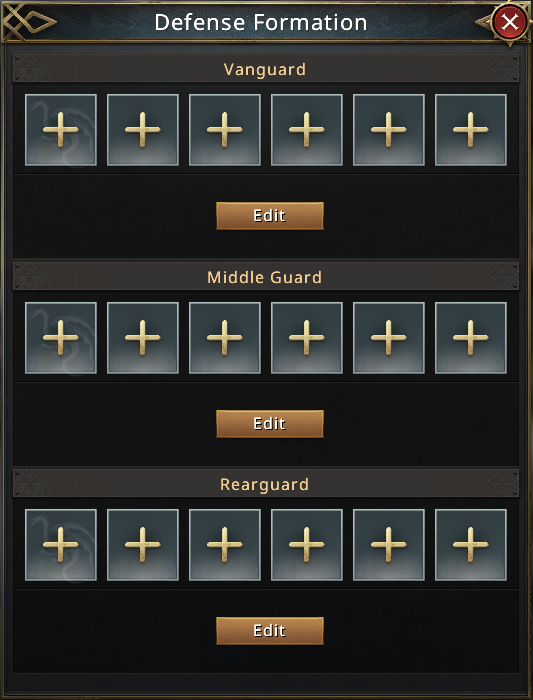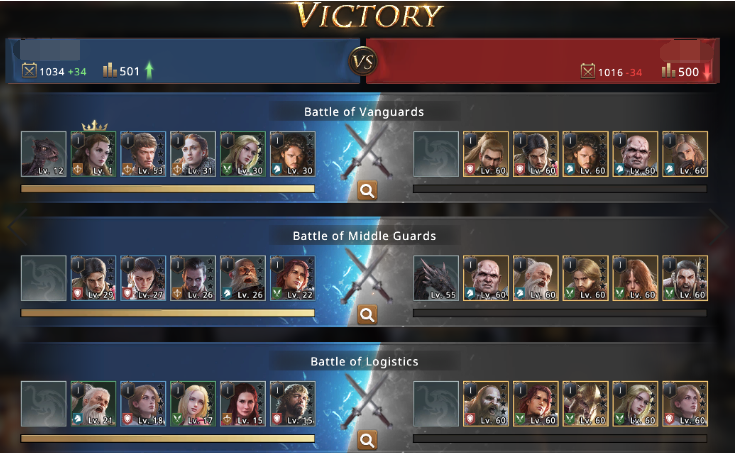 Four Competition Phases
1. Regular Season
1) Regular Season lasts 1 week. Regular Season results calculation takes place on Sunday at 24:00:00 GMT.
2) Battles in the Regular Season are World Map battles.
3) Regular Season Rankings are calculated based on points. Regardless of offense or defense, points are earned upon victory and deducted upon defeat. The higher the opponent's rank, the more the points earned upon victory, and the less the points deducted upon defeat.
4) After registration, all players have an initial 1,000 points.
5) Players can challenge for free 5 times daily, after which Diamonds can be used to purchase attempts. Purchase attempts and price reset at 00:00:00 GMT.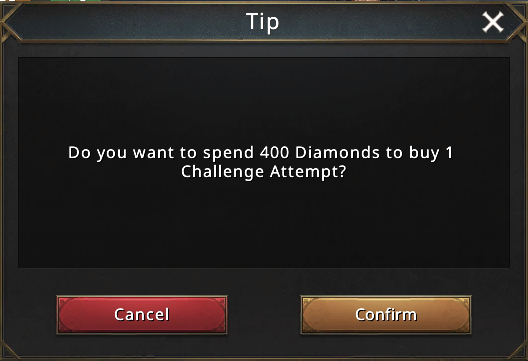 6) The top 16 lords in the Regular Season will advance into the Play-offs of the League.
2. Play-offs Off-season
The Play-offs last for 1 week. Monday is the Play-offs off-season. Players who have advanced into the Play-offs can recuperate, find information about their opponents, and make plans for battle.
3. Play-offs Match Phase
1) Tuesday to Friday is the Play-offs Match Phase. Matches are held on a single-elimination basis. Eighth-Finals is held on Tuesday. The Quarter-Finals are held on Wednesday. The Semi-Finals are held on Thursday. The Finals are held on Friday.
2) Match Time is at 14:00:00 GMT. Players will not be able to set up formations 1 hour before the match.
4. Play-offs Results Phase
Saturday and Sunday are the Results Phase. Play-offs rewards will be sent out to players during the Results Phase.
 Note:
1. Relocation after registration will not affect the matchmaking of the current season.
2. Robot will not participate in Play-offs.
Various Rewards
Reaching No. 1, No. 10, No. 50 and No.100 will be rewarded Ranking Stage Rewards. And the Ranking Stage Rewards will be sent out in real time.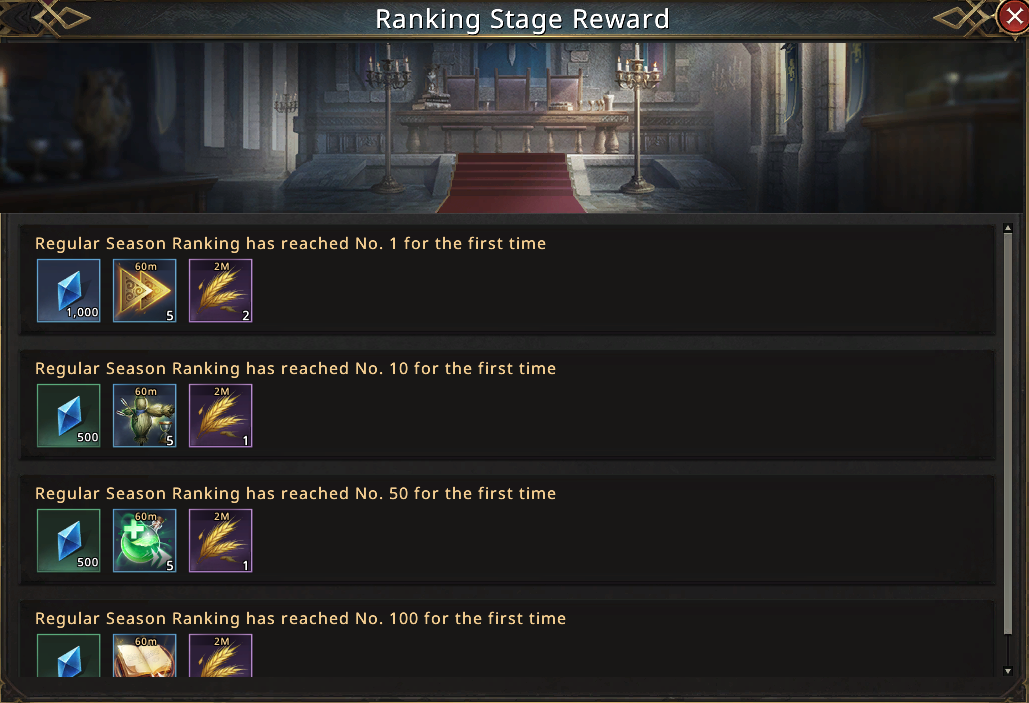 Ranking Rewards will be sent out after the results are available. From Books of Wisdom and General Tokens, to Ancient Scripture and Sabrina Medals, Regular Season Ranking Rewards and Play-offs Ranking Rewards will enable the top-ranked lords a better chance to awaken their commanders!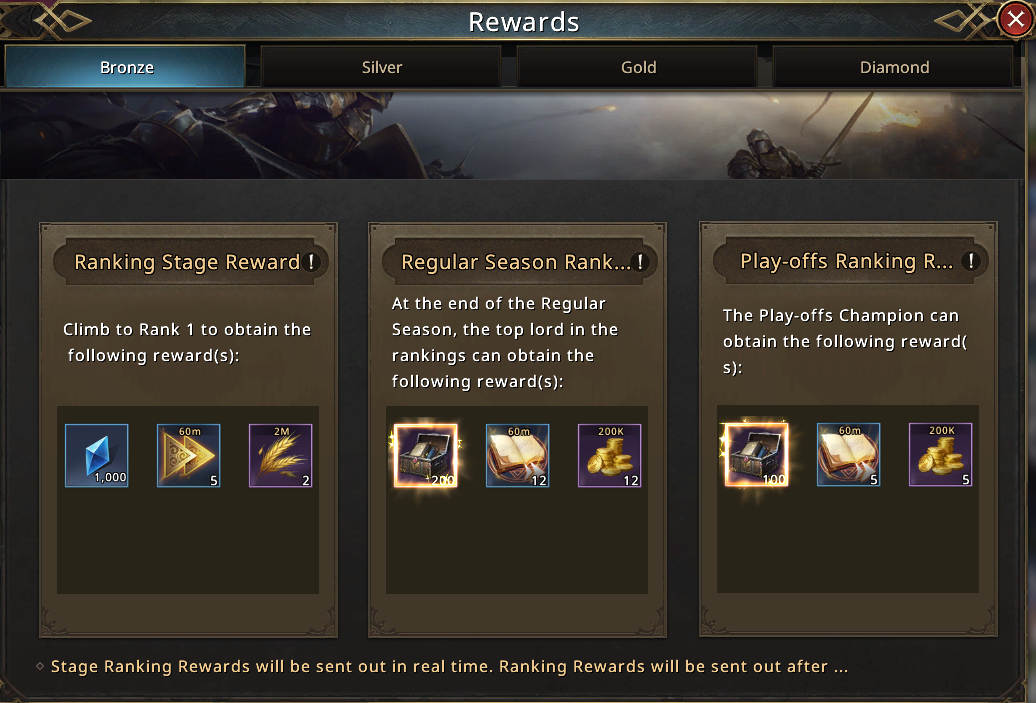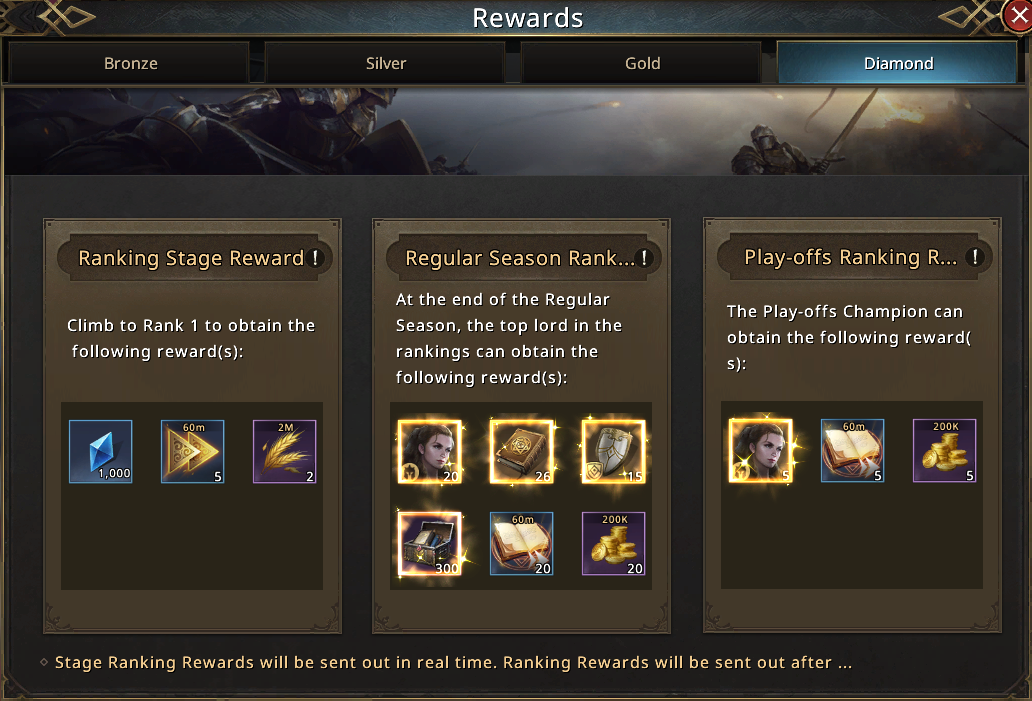 Frequently asked questions:
Q: Do the buffs vary in real-time or were they set when the army formations were set during Ultimate Tournament?
A: The buffs are set when players set the 3 army formations, and buffs will refresh once there are any edits on the army formations. Remember to edit the armies once you get new buffs etc.
Q: Do the Marching Animation stats take effect in Ultimate Tournament?
A: No.
Face off the challenges and defeat your opponents!
Please note that the above content might be adjusted due to changes of the development plan. Final updates will be determined in game.
Translate