GTarcade App
More benefits, more surprises
Get
Greetings Lords and Ladies!
Embark on a Game-Day Word Search Adventure and Unwind!😘
A total of 14 Forge Equipment items are presently available in the game. Can you discover the names of these Forge Equipment items hidden in the puzzle below? The FIRST 150 players to successfully locate 7 accurate names will receive exciting rewards.😜
😏Put your skills to the test and endeavor to find them all! Let's gauge your familiarity with these items!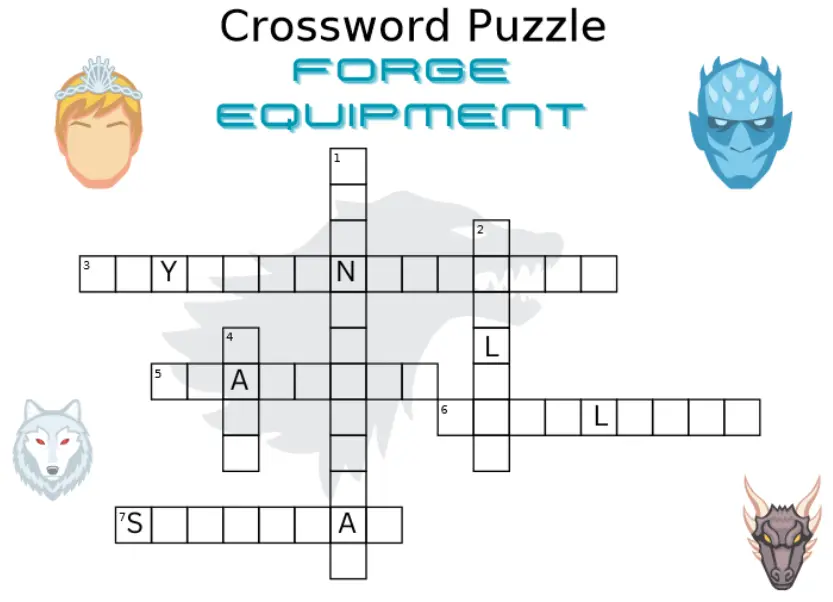 Event Duration: 00:00, 8/15/2023 – 23:59, 25/8/2023 UTC
Event Rewards:
The FIRST 150 players will be selected to receive Speed Up 3 Hours x5, Honor Banners x10, A Universal Troop Medal x10, [Epic] Friendship Chest x1, Diamond x2,000
Event Rules:
1. Post your feedback in a NEW REPLY.
2. Your reply should include your ID and kingdom number (e.g. ID:1234567890123456789, K20). [You can check out your ID in More>Customer Support.)
Notice:
1. Please leave the correct ID and kingdom number so that rewards can be well received. Limited to one entry per player.
2. The winner list will be published and rewards will be sent to you in-game mail within 3-5 working days once the event ends.
Translate