GTarcade App
More benefits, more surprises
Get
[Rewards Sent]
Hey, my dear Lords and Ladies,thank you all for your love and participated in our last event! Rewards have been sent via in-game mail to the winners listed below. Please don't forget to check them out!(☆ω☆)
P.S:We can not find the player in the yellow area, please make sure your ID is correct!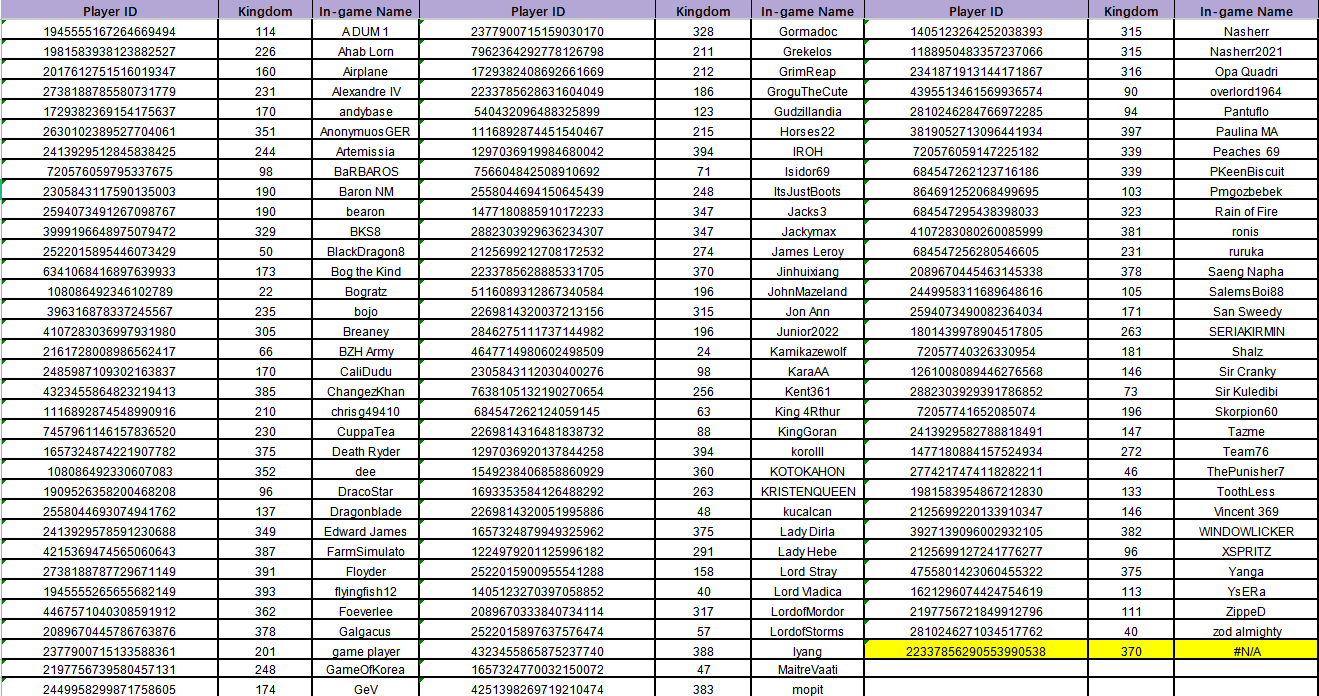 GoT Winter is Coming Team
______________________________________
The long night is coming, white walkers are back.
"I hear a faint whine from somewhere beyond The Wall."
Blowing in the cold wind, a restless Night's Watch whispered to his drowsy companion by the dying light of the torch. He looked up at the other side of The Wall. The forest beneath the snow was thick with shadow, the air penetrating his nostrils with the smell of blood. He shuddered. From a great distance, a pair of blue eyes seemed to be staring at him.
"They are coming back again----"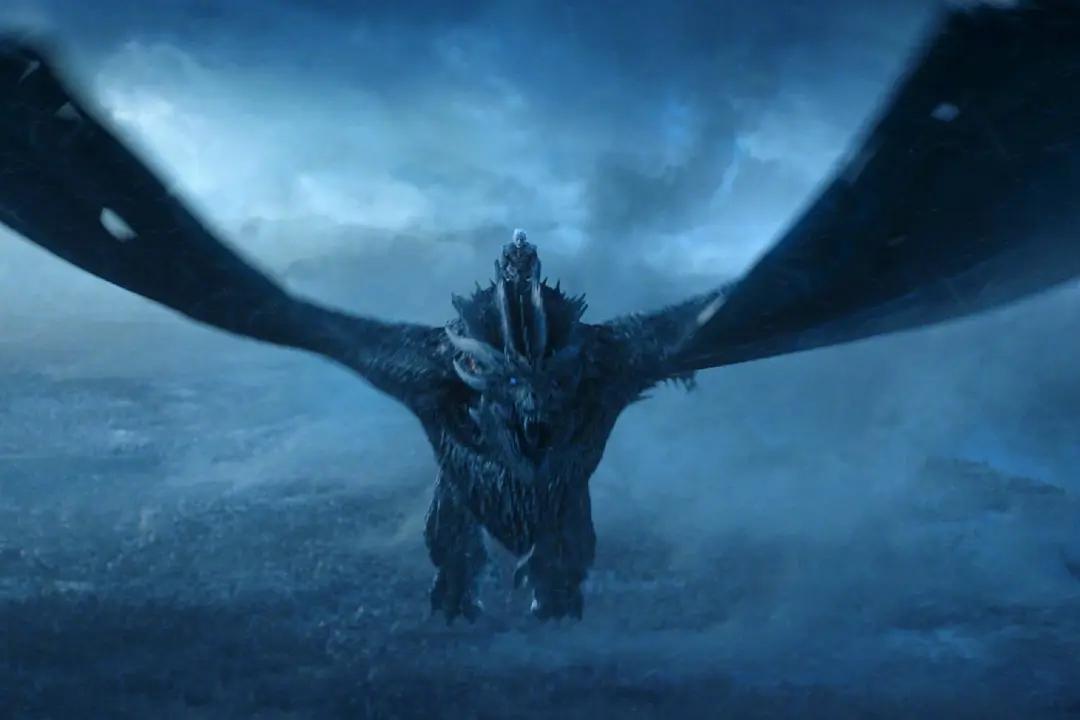 Greetings, my dear Lords and Ladies! As you may know, our beloved event "Night King Invasion" is coming back soon. This time, all players can fight against the Night King and his army only after the king/queen of the kingdom (or the No.1 alliance in the local ranking) declared war against the Night King. Facing these horrific and powerful enemies, without invincible and strong volition shell not achieve the final victory. So what is your own(or your alliance) one-sentence declaration of war? Share it with us and enter for a chance to win awesome rewards!
For the seven kingdoms and all the living life on the Westeros!
Event Duration: 00:00, 07/04/2023 – 23:59, 14/04/2023 UTC
Event Rewards:
100 lucky players will be randomly selected to receive Speed Up 3 Hours*5, Honor Banners *10, Refined Rough *300, [Rare] Badge Chest*1, Diamond*2,000
Event Rules:
1. Post your feedback in a NEW REPLY.
2. Your reply should include your ID and kingdom number (e.g. ID:1234567890123456789, K20). [You can check out your ID in More>Customer Support.)
Notice:
1. Please leave the correct ID and kingdom number so that rewards can be well received. Limited to one entry per player.
2. The winner list will be published and rewards will be sent to you in-game mail within 3-5 working days once the event ends.
Translate