GTarcade App
More benefits, more surprises
Get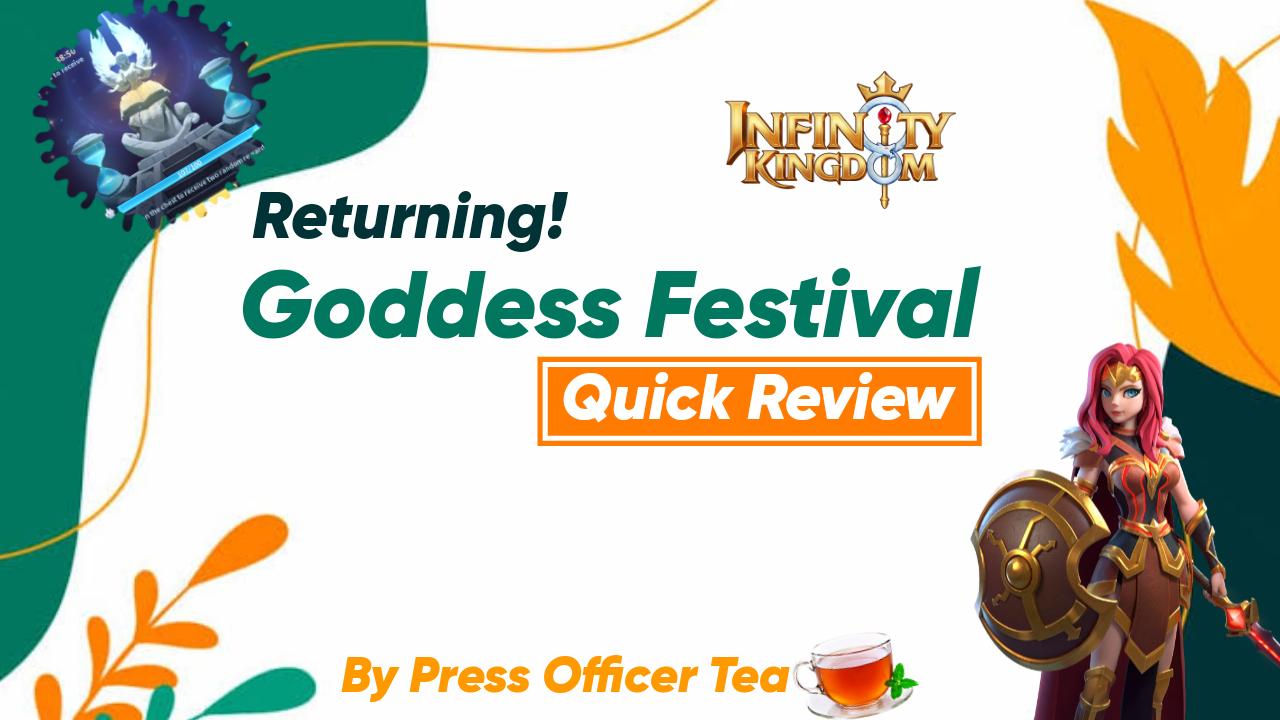 Welcome to the Infinity Kingdom's Forum!
A.) Introduction
Hey Yo!
What's up dude and dudettes?
I hope you are having great weekend!
I'm so glad to have you back in my article, Press Officer Tea, this time we will talk about the Latest and Hottest topic currently in the Infinity Kingdom namely Goddesses Festival. What can be expected from this article? then What are the contents of this spotlight? and How does this event works?. This article is expected to provide an overview and getting closer with the latest Event on Norheim that performed annually called as Goddesses Festival in the Infinity Kingdom to remind you and let you know how this event works, especially for the beginners. 
Let's see together in more detail regarding how this ranking event works!
👩🏻‍🏫 B.) Goddesses Festival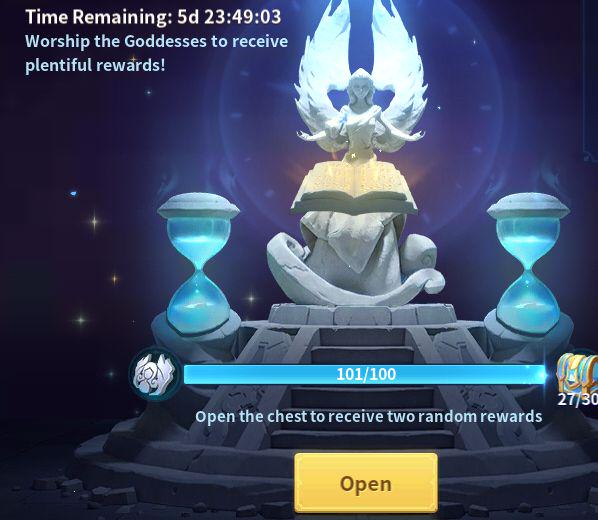 Do you know what Goddesses Festival is? How far do you know about Goddesses Festival in this year? In general, the Goddesses Festival is an event held for both Free Users and Exclusive Players. The Goddesses Festival started on March 21 and runs through March 26. The first five days are festival days, and the sixth day is trading day, throughout which you can still claim and trade rewards.
✨ 1.) Goddesses Festival: Sign-in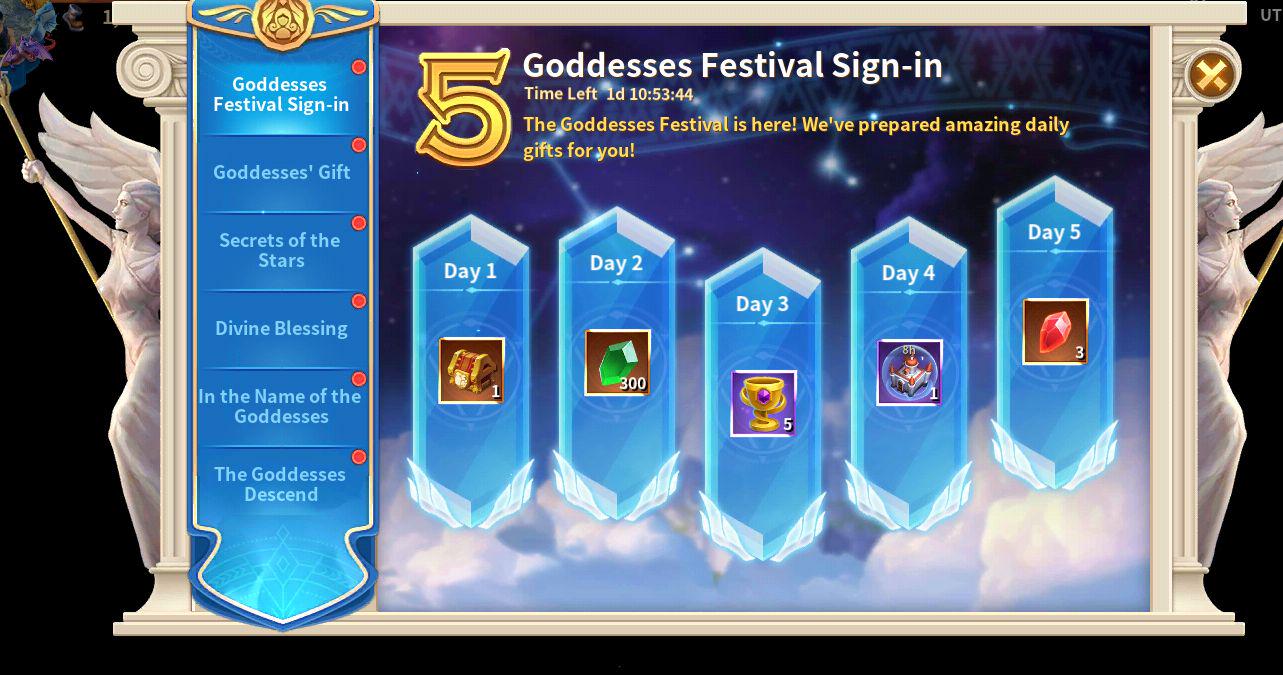 Sign-in for the Goddesses Festival to earn rewards by playing every day. The prize varies depends on how many days you playing during this event.
📝 2.) Goddesses' Gift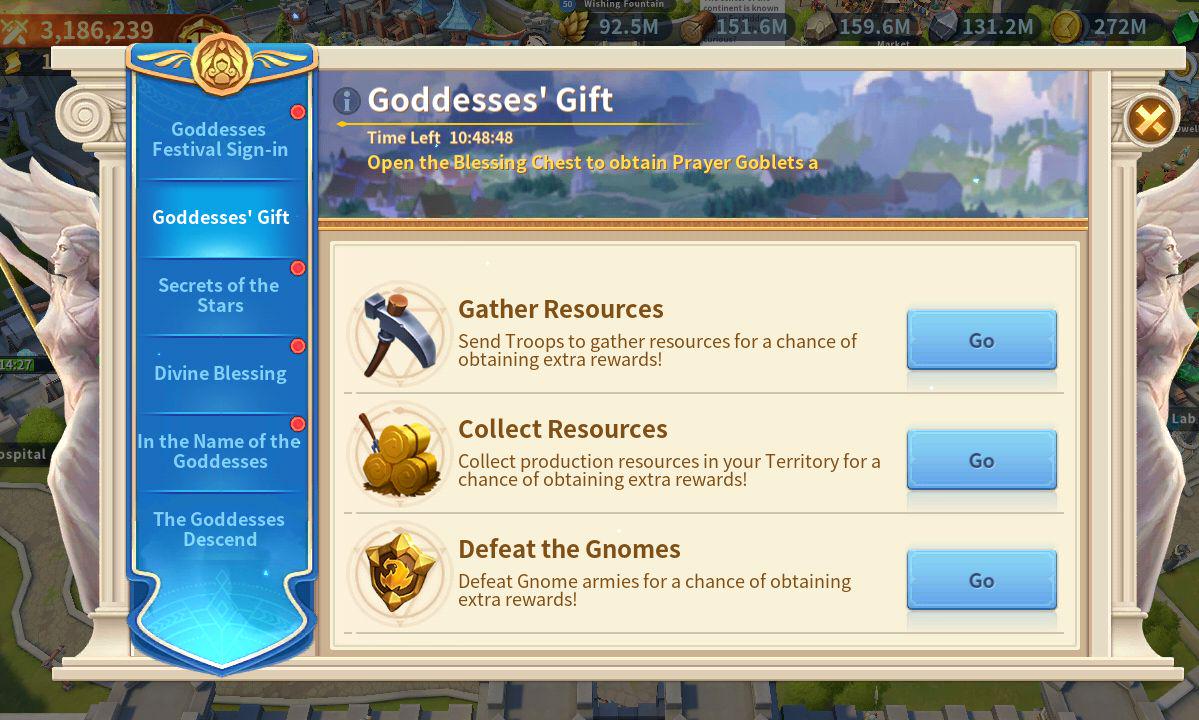 You can get Blessing Chests in the Goddesses' Gift section by either gathering a specific number of resources, doing so for a specific length of time, or eliminating a specific number of Gnome armies or Bosses while the event is going on. (There are Prayer Goblets in Blessing Chests)
📑 
3.) Secrets of the Stars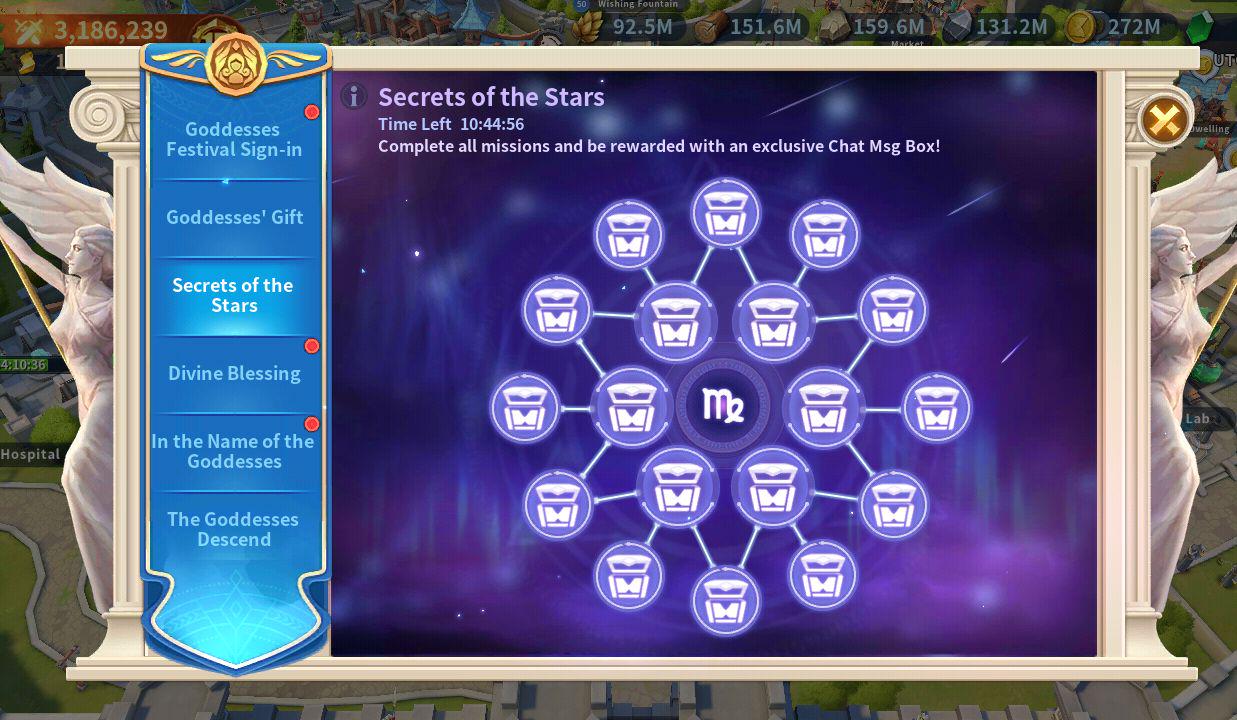 To earn Prayer Goblets and points in the Secrets of the Stars section, you must finish the Secrets of the Stars missions. You can obtain a progress chest containing Divine Crystals and additional Prayer Goblets once your task completion progress reaches specific milestones. To obtain your own Zodiac Chat Msg Box, complete all tasks.
🌟 4.) Divine Blessing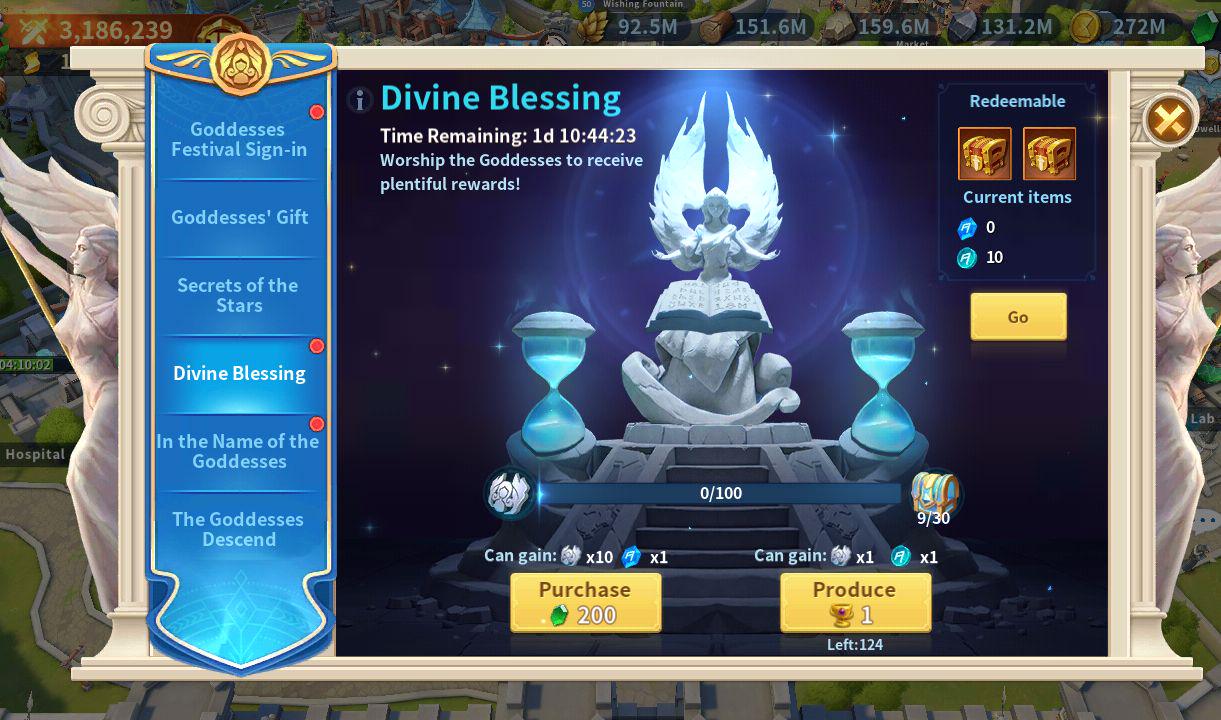 Offerings with Prayer Goblets or Gems may be required in the Divine Blessing section. The goddess will reward you with Divine Crystals, Star Souvenir Coins, and Worship Points in exchange for an offering. You can also open the Goddess Axioms after your Worship Point bar is full to receive additional gifts from the goddess!
📝 5.) In the Name of the Goddesses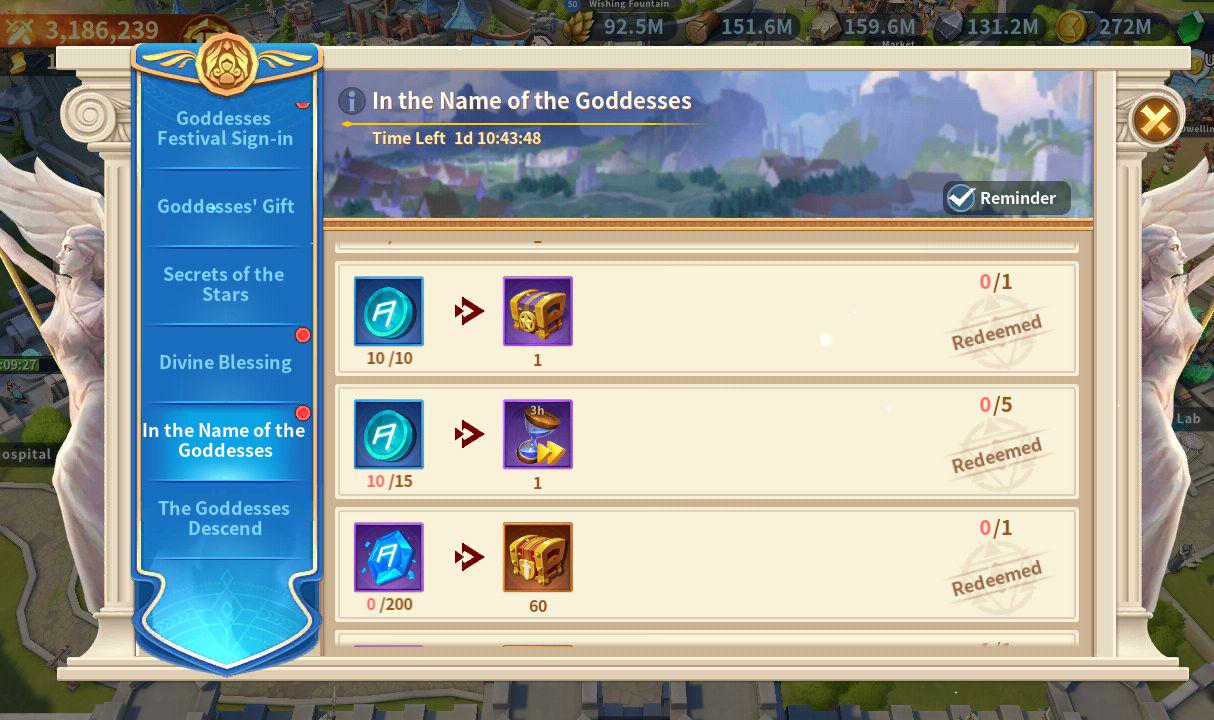 You can trade Divine Crystals and Star Souvenir Coins for your preferred presents in this section of In the Name of the Goddesses. These can be traded in for items like the Goddesses Festival Avatar Frame "Goddess Greeting" and the Goddesses Festival Territory Decoration "Land of Goddesses" for new players and new things in this year, you can trade the items to Exlcusive Artifact.
📚C.) Conclusion 💠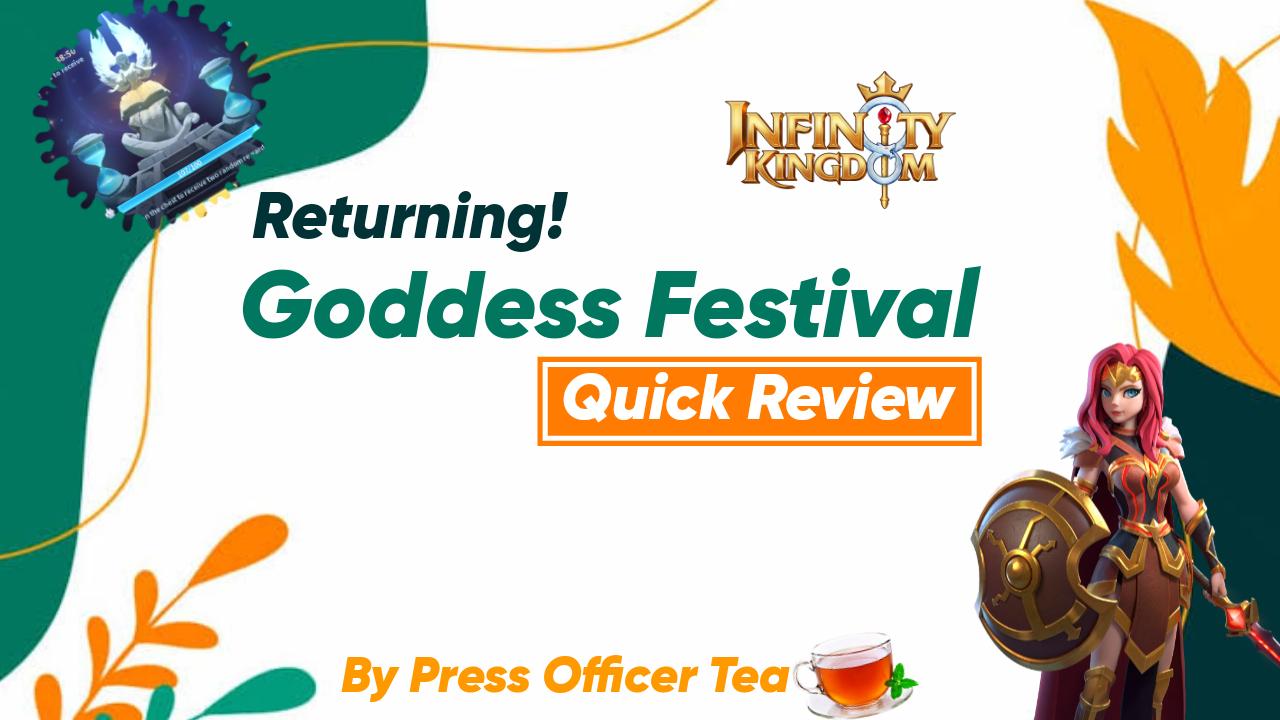 In this article, we can conclude that The Goddesses Festival is a festival dedicated to the Goddesses that is observed in Norheim every March as a way of showing gratitude for their protection over the previous year. Each of the three Goddesses is honored on one of the three days of the festival, which also includes reflection on the past, comprehension of the present, and anticipation of the future. The Goddesses saved humanity more than a thousand years ago and gave us a new, fertile land rich in resources where we could live and prosper. Since the time of the tribes, people have gathered in the middle of their communities to make generous offerings of fruits and wine while praying to the Goddesses in the Infinity Kingdom game. What are you waiting for? Don't forget to try your best to finish this event! Keep watching on the next article for the entire price incase you need!
✨ Thank you for reading; it was helpful and will assist you to learn more about The Goddesses Festival in 2023 ~! ✨
📚 D.) Reference 💠

📚 E.) Additional Informations 💠
You can also check my latest post and articles!
⭐ Direct Link: 
⭐ Download Link: 
Android: Here!
iOS: Here!
Huawei: Here!
PC: https://infinitykingdom.gtarcade.com/
⭐ Infinity Kingdom Official Page
https://infinitykingdom.gtarcade.com/
#infinitykingdom #review #event #goddessesfestival #march2023 #exclusiveartifacts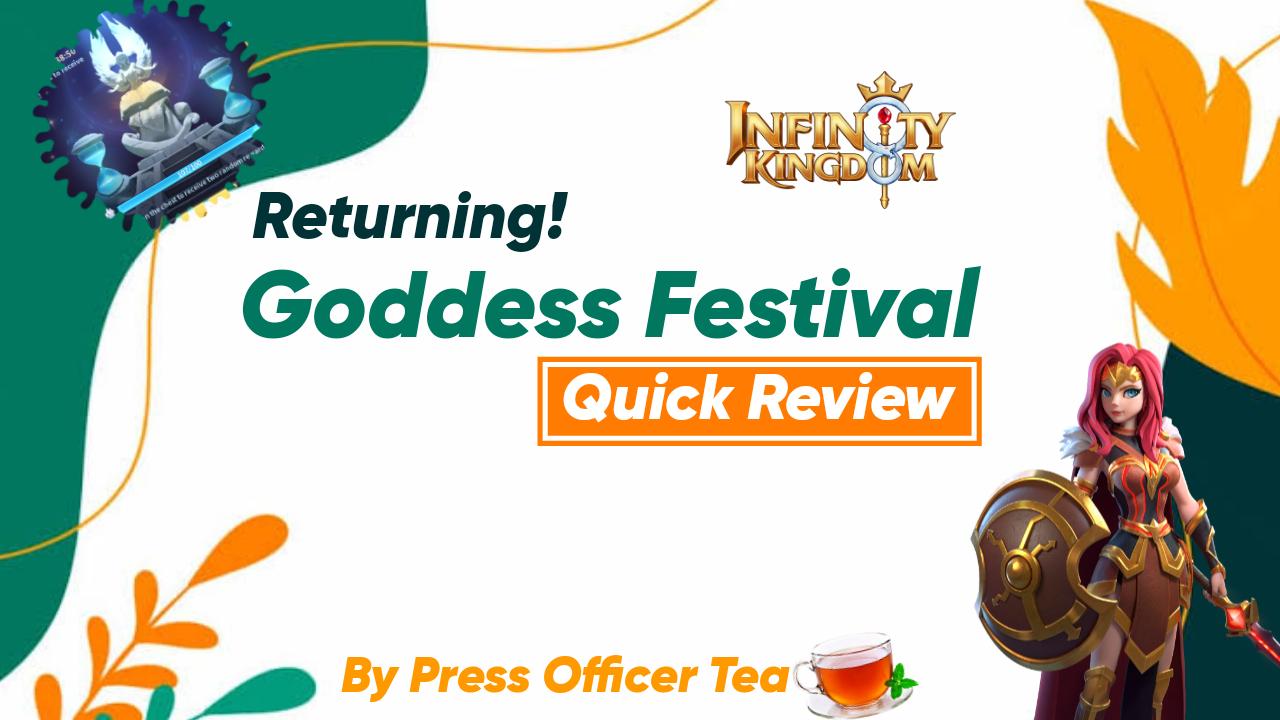 Translate