GTarcade App
More benefits, more surprises
Get
We are excited to introduce to you a simpler commander Promotion system after some improvements in the latest update. Commanders will no longer need various kinds of equipment materials to be promoted when they can use Promotion Medals to easily upgrade their rank of promotion. Please check below for more details.
Three Kinds of Promotion Medals
Three kinds of Promotion Medals---- Bronze Medals, Silver Medals and Golden Medals, will replace the various equipment materials that were required in the previous commander Promotion system. Players can rapidly obtain the Promotion Medals from the Weirwood Tree Trials gains thanks to the new idle mode. The Commander Promotion button will appear every time the commander level is the multiple of number 5 starting from level 1.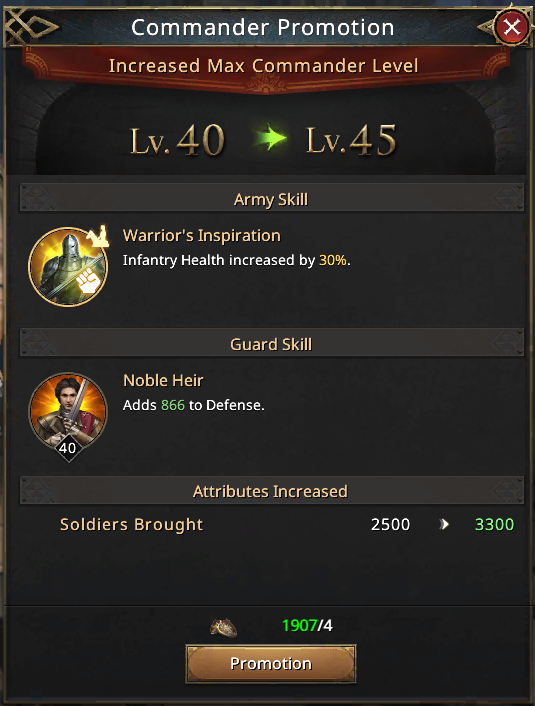 Commander Levels and Promotion Levels
Meanwhile, the upgrading of commander levels will be connected to the Promotion levels. Which means you have to upgrade the promotion level before upgrading commander levels. The Promotion rank will not be displayed as Roman numerals, but take effect when players level up their commanders. For example, if you have a level 45 commander Chris to be upgraded to level 50, you can only level up him after promoting him.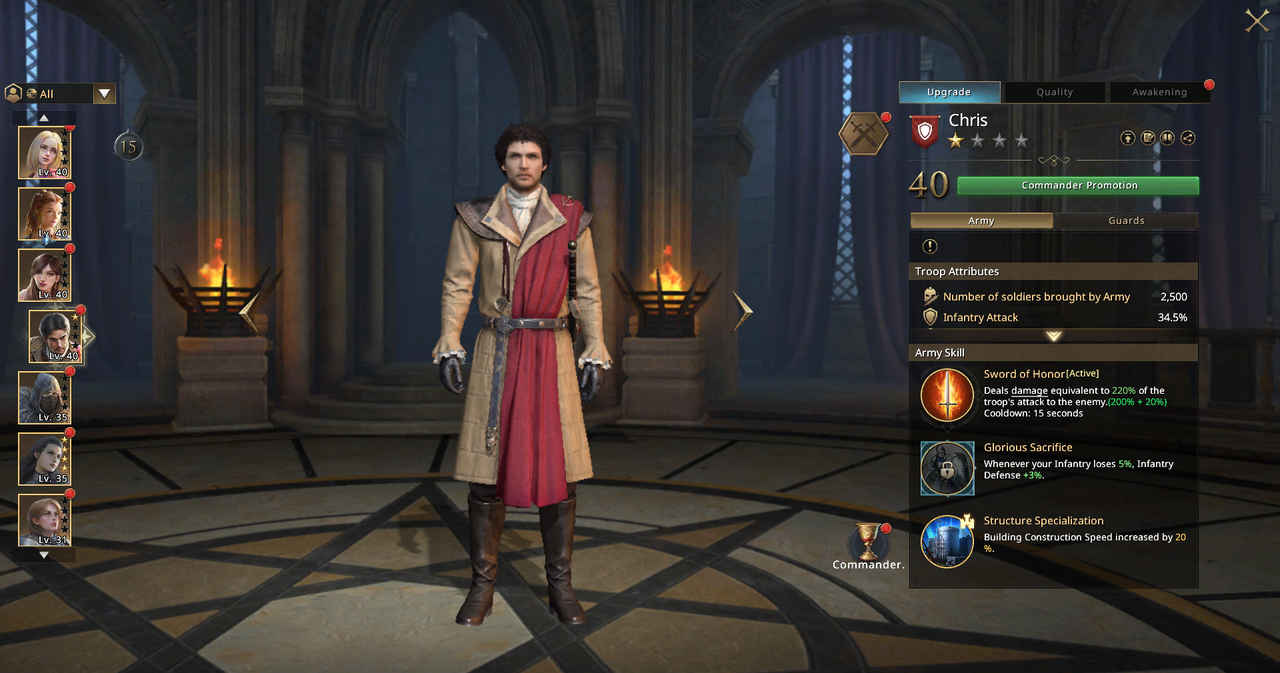 Friendly reminder: When the commander level is over 30 and is higher than the Promotion level, the commander level will be demoted to the Promotion level accordingly. Corresponding commander Promotion Medals will be sent directly to Inventory to all affected players as compensation for them to upgrade the commander level that they could reach.
In addition, devs have adjusted the display of commander details interface. "Strategy" will be kept displaying, while 'Command' and ' Prowess' will be removed. Please note that the stats will remain and details can be checked on the commander Guards Attributes panel.
Try out the commander Promotion system and set up an unbeatable quad of yours!
Please note that the above content might be changed due to the changes of the development plan. Final updates will be determined in-game.
Related articles:
Experience and Explore A New Weirwood Tree Trials>>https://forum.gtarcade.com/topic/144968
Translate