GTarcade App
More benefits, more surprises
Get
Hey, my dear Lords and Ladies,thank you all for your love and participated in our last event! Rewards have been sent via in-game mail to the winners listed below. Please don't forget to check them out!(☆ω☆)Seems like many Lords forgot to take part in our last Feedback Wanted event, bu sure to come next time! Thank you all!
P.S:We can not find Lords in the yellow area, please make sure to give us your correct ID!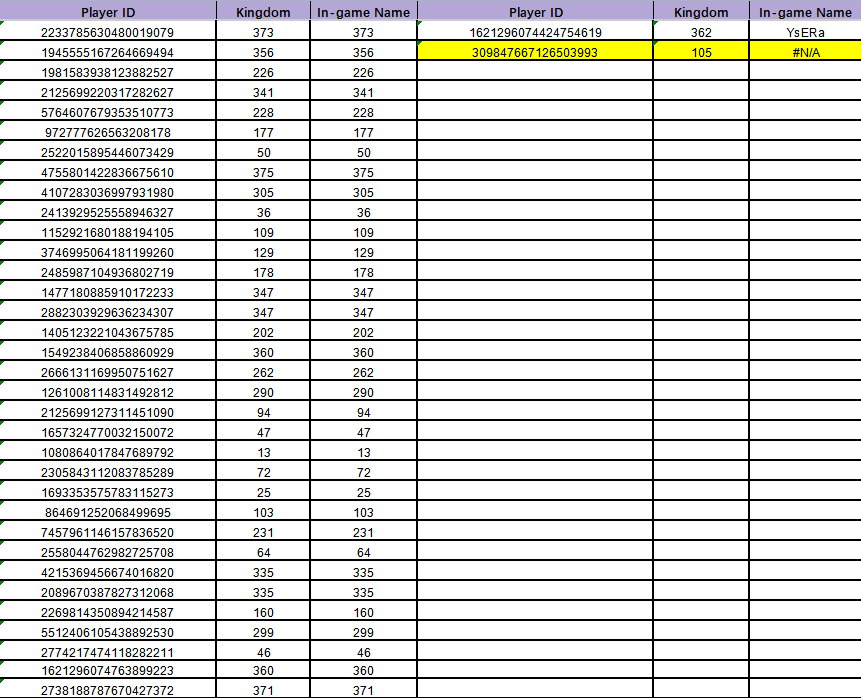 GoT Winter is Coming Team
______________________________________
Progress Competition of Stronghold!
In the Westeros, there are not just 'the Wall' with frosen ice, great castles that witness histories and changes, the crowning glory of King's Landing...... and Stronghold all over the land!ヾ(≧∇≦*)ゝ😍
You don't even know about the Stronghold?! Stronghold is very important neutral resource point in Westeros. By attacking three different Strongholds, royal Lords and Ladies can gain Lord experience (which is very important for elevating commanders), all kinds of badges (a good badge can often decide the trend of wars), and the precious currency of Westeros -- shiny crystals! (well, no need to discuess how important this is.)
Now, let's meet them!

There are three types of Stronghold in Westeros. They are: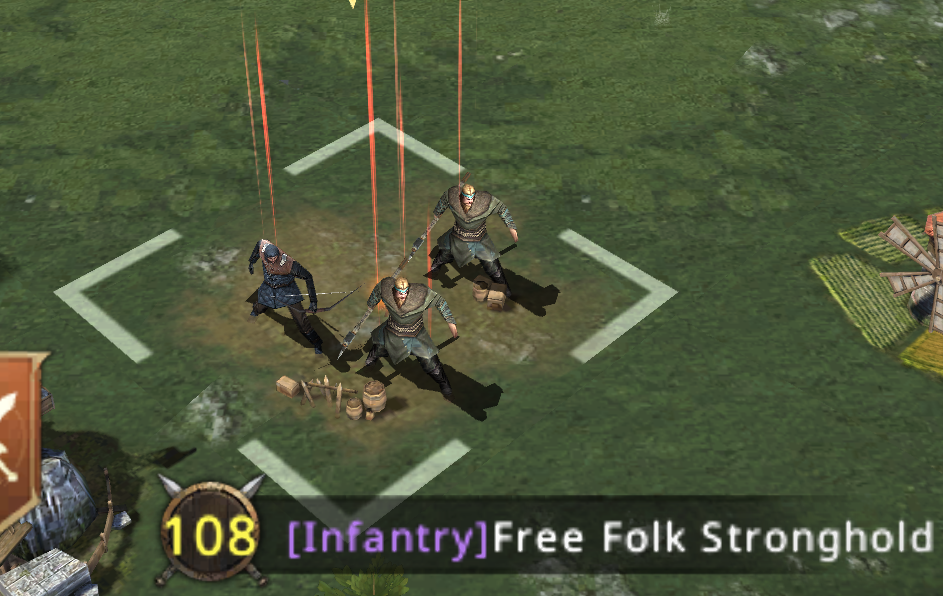 Free Folk Stronghold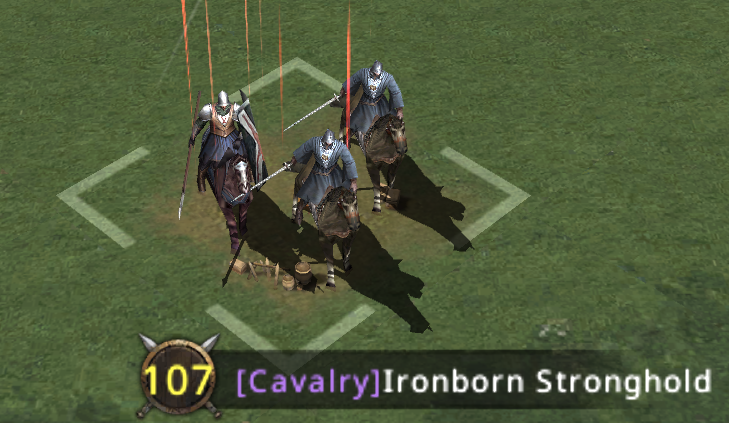 Ironborn Stronghold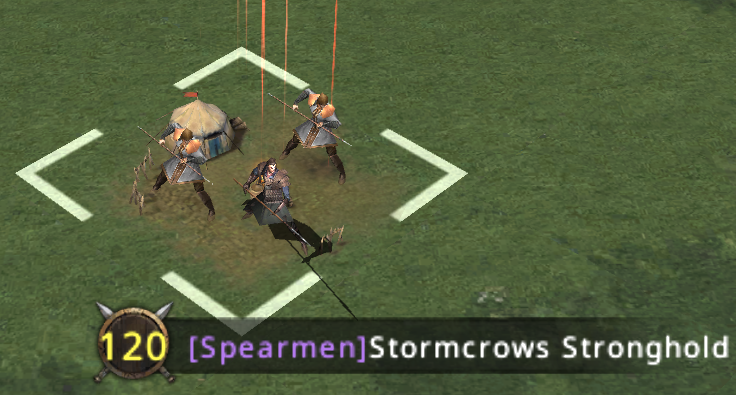 Stormcrows Stronghold
So, how can we find them? First, switch to world map and click the 'Search' button on the left of the screen.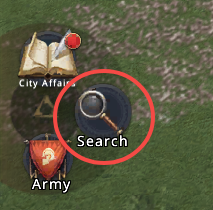 And please note that every Stronghold has their Max target level. Once you have successfully conquered the previous level, your maximum level will be increased. In addition, once you click 'Search', the system will automatically search for the current level of the Stronghold. You will not be able to regenerate any other level of the Stronghold until it is destroyed or until the system refreshes.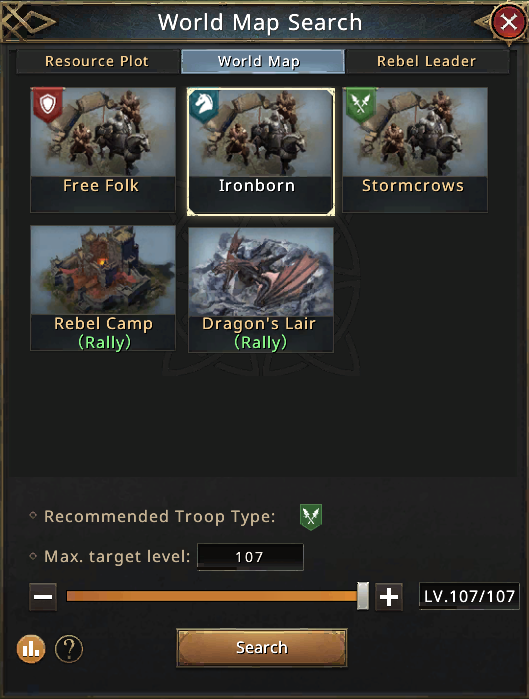 When you click the Leaderboard button in the lower left corner, you can check different rankings.

When you decide the stronghold that you would like to fight, just click "attack" to enter the deployment interface. Now beat them down!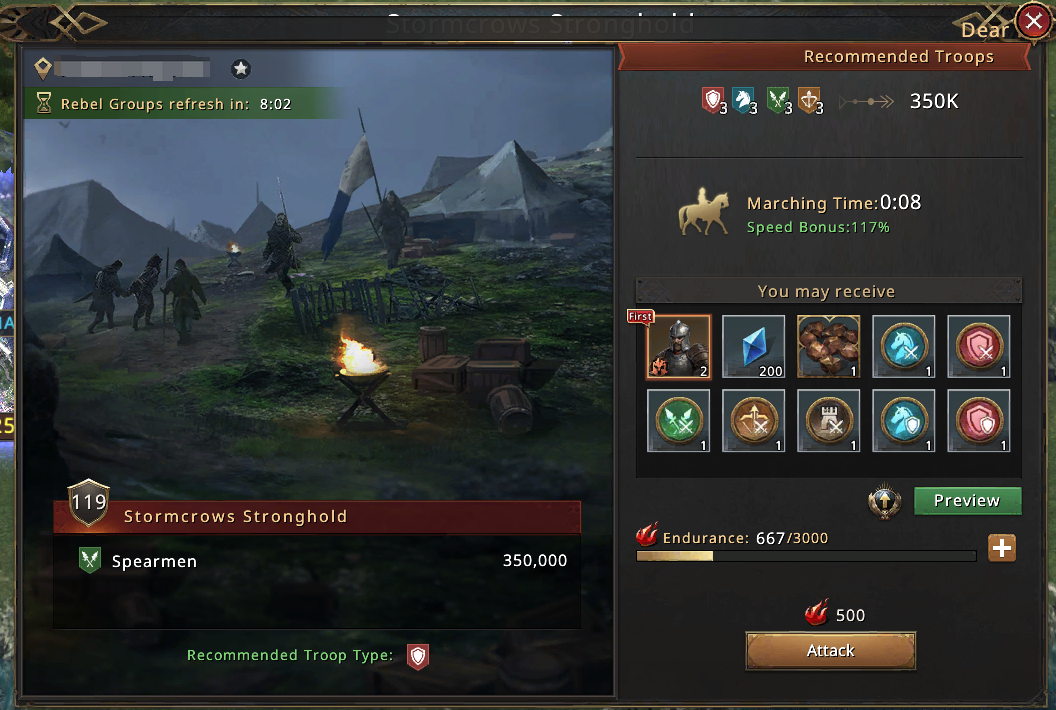 Show your invincible power to lords of the other kingdoms of Westeros!
Westeros believes in "the best of the best", power first! The Old Gods will reward the Lord richly according to the progress of max target level of stronghold!
Share your screenshot of Max target level of stronghold with us!
Event Duration: 00:00, 1/2/2023 – 23:59, 17/2/2023 UTC
Event Rewards:
100 lucky players will be randomly selected to receive Speed Up 3 Hours5, Honor Banners 10, Truce 24 Hours1, [Rare] Badge Chest1, Diamond*2,000
(Top ten players will get 2,000 more diamonds as bonus)
Event Rules:
Post screenshot of your Max Target Level in a NEW REPLY.
Your reply should include your ID and kingdom number (e.g. ID:1234567890123456789, K20). [You can check out your ID in More>Customer Support.)
Notice:
Please leave the correct ID and kingdom number so that rewards can be well received. Limited to one entry per player.
The winner list will be published and rewards will be sent to you in-game mail within 3-5 working days once the event ends.
Translate