GTarcade App
More benefits, more surprises
Get
Hello everyone!
We, unfortunately, have to bring you the news that Metal Revolution, which has been with you for many happy days, will soon say goodbye to you.
We are sorry that we can no longer enjoy fighting with the Revolutionaries and sharing the wonderful stories behind each character.
Since the service started, we have received a lot of support from fighting game fans, and it is a great honor for us as game developers. Please allow the entire Metal Revolution Team to send our most heartfelt thanks to all of you!
However, all things have an end, but we just never expected it to come so soon. Although we are very sad to part with the game and all the Revolutionaries, due to the adjustment of the game development and operation strategy, Metal Revolution will stop operation and close the game server at 5:00 (UTC-5) on March 9, 2023.
At that time, players will not be able to continue to log into the game. The following are the arrangements related to the game after the shutdown.
Server shutdown details are as follows:
On February 1, 2023 at 5:00 (UTC-5), officially stop in-game top-up service.
On March 9, 2023 at 5:00 (UTC-5), we will officially stop all operation services of Metal Revolution and close the download end at the same time.
To show gratitude towards all players, we will invite you to join other games under Gtarcade after closing the top-up, and send players additional benefits according to the amount you have paid. We are still dedicated to protecting the rights of every user.
We feel as sorry as all of you, and we hereby apologize for any inconvenience caused. Thank you very much for your understanding and forgiveness, and we sincerely look forward to meeting you again.
Metal Revolution Team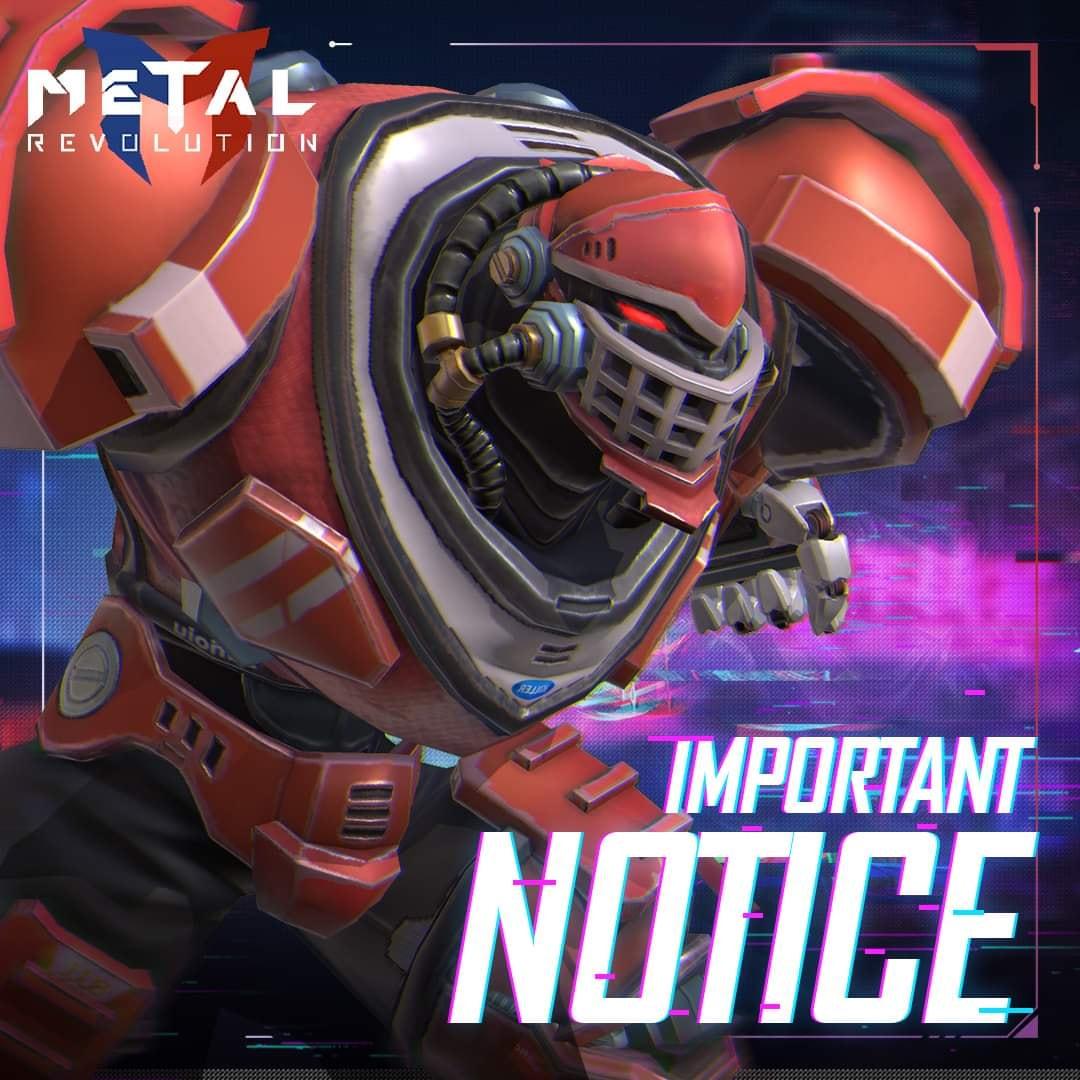 Translate