GTarcade App
More benefits, more surprises
Get
【Rewards Sent】
Thank you all for your love and feedback!It really means a lot to us!
Rewards have been sent via in-game mail to the winners listed below. Please don't forget to check them out. 
For those who are not on the list, please stay tuned for more fantastic events. You can be the lucky one next time!
P.S:For the player in the yellow area, we are so sorry that we can not find your account, please make sure leaving us the correct account ID! Hope you can get the rewards next time!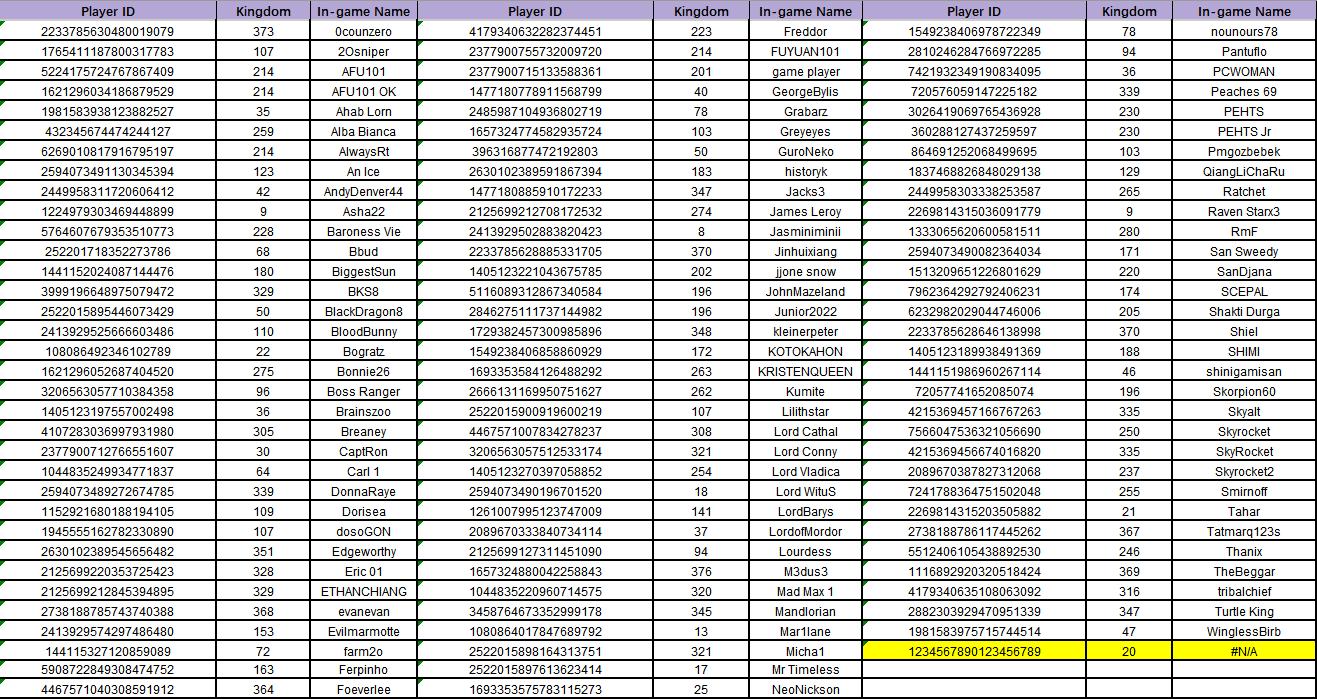 GoT Winter is Coming Team
___________________________________________
Greetings Lords and Ladies!
This is the 62nd poll about updates and we are looking forward to reading your feedback hence reporting to our Old Gods. Check HERE to learn the details of the update on Nov 24th.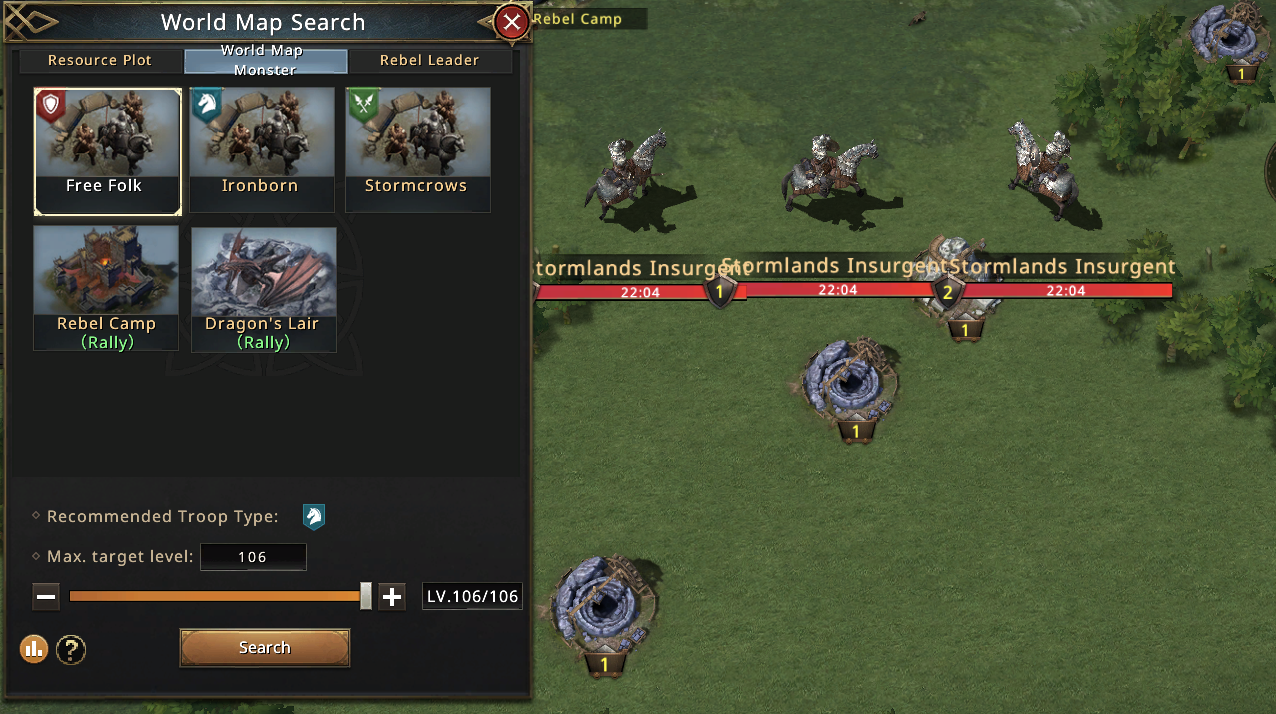 Devs have added ranking board for enemy elimination both in Siege of Winterfell event and War of the Kingdoms event. The Lord of Light has applied a new Protection Effect for all lords in the coming KvK event in December. When this protection effect is active, attacking, assisting, rallying and scouting the Great City will not break the Truce status and trigger Fervor buffs.
Devs have remake the Rebel Group system. Now, Lords and Ladies will face different enemies and get more rewards. You can check the details by click HERE. For the important part of Rebel Group, maximum endurance has been increased from 1500 to 3000, the speed of regeneration of endurance has been increased. The changes about rewards is also noticeable, make sure get into game and try this new Rebel Group. Let us know how you feel after this system changed!
For the equipment, Rebel's End Set will now require 1 kind of material (Red Copper) instead of 4. So it's easier to get this set!
last but not least, display of Commander Weapon related bonus will show in the Battle Reports, please make sure to check them and get to know how your main-hand weapon will strengthen your battle power!
Please be sure to VOTE based on your true feelings about the update in order to help make improvements. Post your feedback in a new reply and get a chance to win awesome rewards and more importantly, to help make the game better for you and all players!
Event Duration: 00:00, 25/11/2022 – 23:59, 04/12/2022 UTC
Event Rewards:
100 lucky players will be randomly selected to receive Speed Up 3 Hours*5, Honor Banners *10, Truce 24 Hours*1, [Rare] Badge Chest*1, Diamond*2,000
Event Rules:
1. Post your feedback in a NEW REPLY.
2. Your reply should include your ID and kingdom number (e.g. ID:1234567890123456789, K20). [You can check out your ID in More>Customer Support.)
Notice:
1. Please leave the correct ID and kingdom number so that rewards can be well received. Limited to one entry per player.
2. The winner list will be published and rewards will be sent to you in-game mail within 3-5 working days once the event ends.
Translate