GTarcade App
More benefits, more surprises
Get
🔥We are excited to announce that the September IKCarnival is launched🔥
All carnival gift packs are available now❗️
❤Each month IK will have exclusive benefits for the first 5 days, giftpacks will grant an extra 20% Bonus Gem❤.
In the September event, we offered 11 discounted gift packs. Maximum 200% off!The IK Advanced Bundle included $4.99 Voucher *5, Philosopher's Stone*5, 200K Gold*1 and Gems*500. Using a voucher to purchase the same price package in the game, you can get double rebate,
Also, new players can download Gtarcade APP to claim free newbie benefits(Worth $20). Don't hesitate to join us and win more discounts🙌
🎁Carnival Gift:
🎈There will be 10 packages offering 20% bonus gems. Except for the regular gift voucher and tools, extra gems will be sent based on the 20% price of the package
$1=Gems*100,for example: $100 gift package will give extra 2000 gems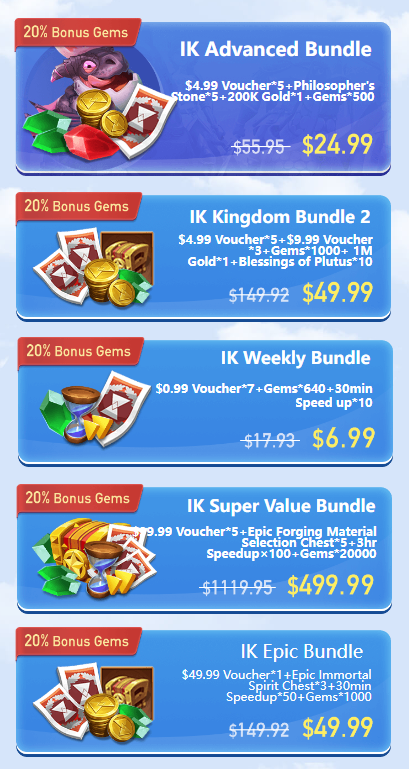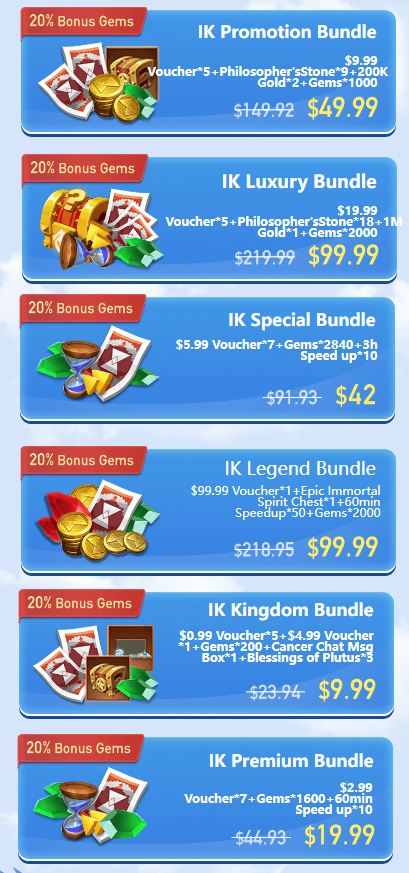 🎈Every new player can also claim a newbie gift (Worth $20, once per account). We also provide weekly free gift(Worth $5) and daily free gift(Worth $1) for every player!
Come and invite your friend to download the official Gtarcade APP!
Download link:https://osact.gtarcade.com/platform/apps/download/index.html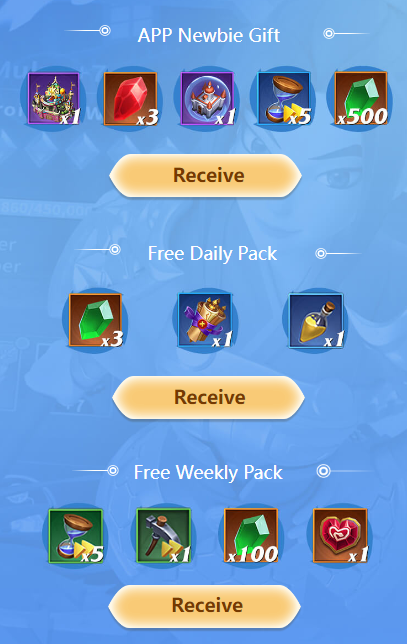 🍦How to join the Carnival:
You can visit Gtarcade Shop to buy the package through - Home-Benefits-Gtarcade Shop.
Event Link: https://uxin.gtarcade.com/218.html
🍦How to use Voucher:
1. You only need to choose the in-game packs as equivalent to the voucher, the Voucher will automatically deduct the price.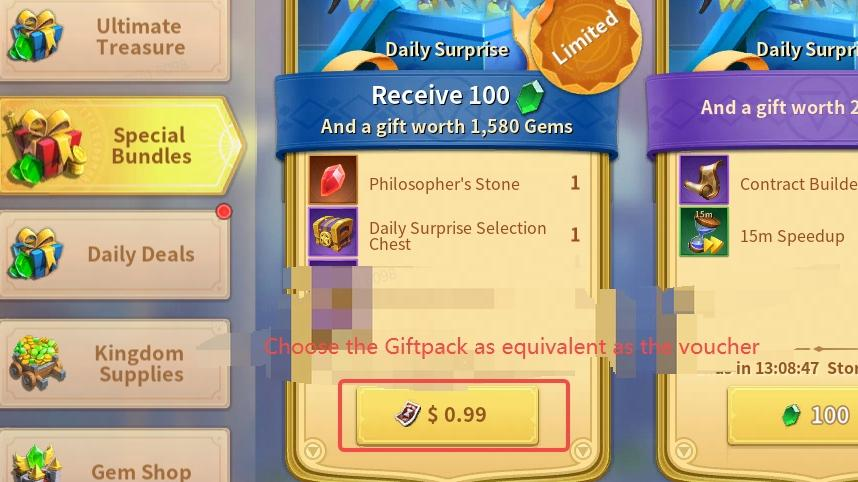 2. You can check your voucher through Items-Other.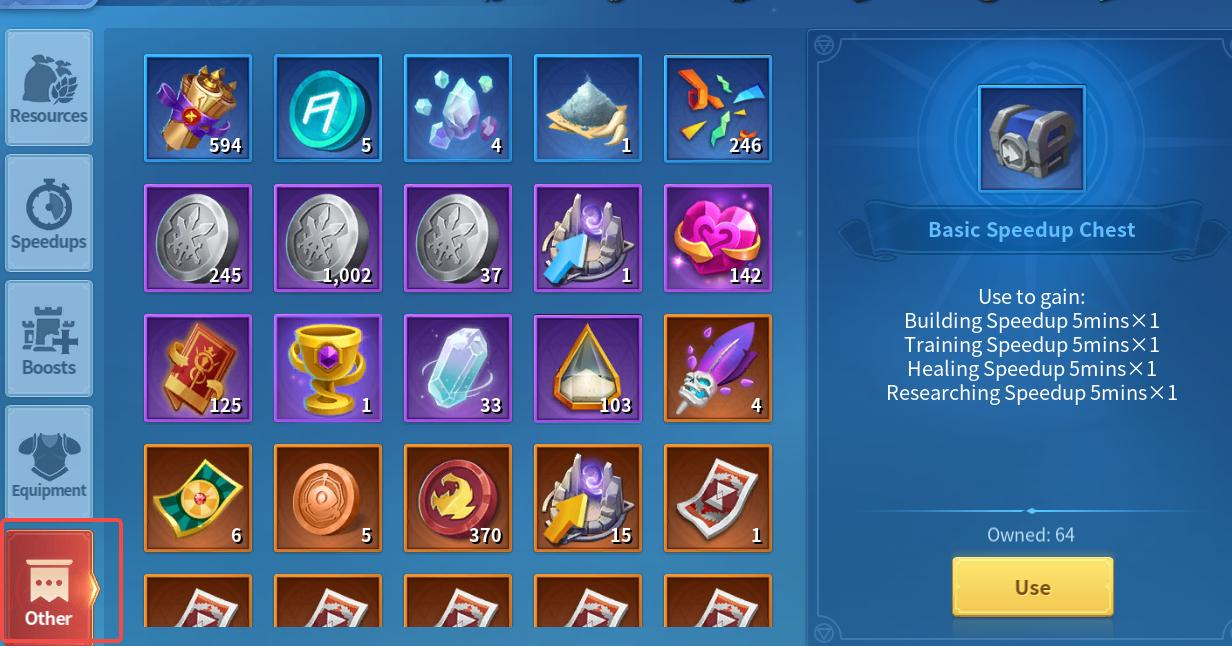 Translate