😍New UR hero - Deng Ai will arrive at Dynasty Origins: Conquest tomorrow!
Play the puzzle game to unlock the limited-time hero and get 1200 ingots: https://bit.ly/3O3i7RT
😏Is Deng Ai worthy to get? Let's have a look!
【Event Time】
July 8 05:00 - July 11 05:00 (server time)
【Character Introduction】
Enhance same lane, live or die together
Wei Heavy Cavalry hero, increases Crit of allied troops and won't die when receiving fatal damage. Reduced damage taken when allied troops are nearby. He has increased Crit and Total ATK, while increasing damage dealt for all allied troops. Every time he loses HP, Deng Ai's Total ATK will increase.
【Skill Details】
1. Talent Skill - Linked Fate
When Deng Ai is on the battlefield, allied troops in the same lane gain extra Crit and won't die when receiving a fatal damage. When there are existing units in the other lanes, damage taken by Deng Ai is reduced.
2. Normal Skills: Gather Strength Enhance, Fully Armed Enhance, Shu Conqueror, Fearless Spirit Passive.
【Recommended Pairings】
1. Sima Yi
Sima Yi's troops have stealth, Deng Ai can receive reduced damage for a longer time.
2. Marquis of Wen – Lu Bu
Deng Ai can protect Marquis of Wen – Lu Bu, increasing his survivability and letting him deal more damage.
3. Guan Ping
Guan Ping can increase Cavalry's APSD, so Deng Ai can deal more Crit DMG.
*Above data is based on the test version of the game. Please refer to the actual game for the most updated info.
🥰Don't forget to play puzzle game: https://bit.ly/3O3i7RT
Share your finished puzzle in the comment with the game information (server and player ID). We will select 20 players to award 1200 ingots on July 11. The winner's list will be announced in the comment then! Don't miss out!
🔗Play game to unlock Deng Ai: https://bit.ly/docdownloadlink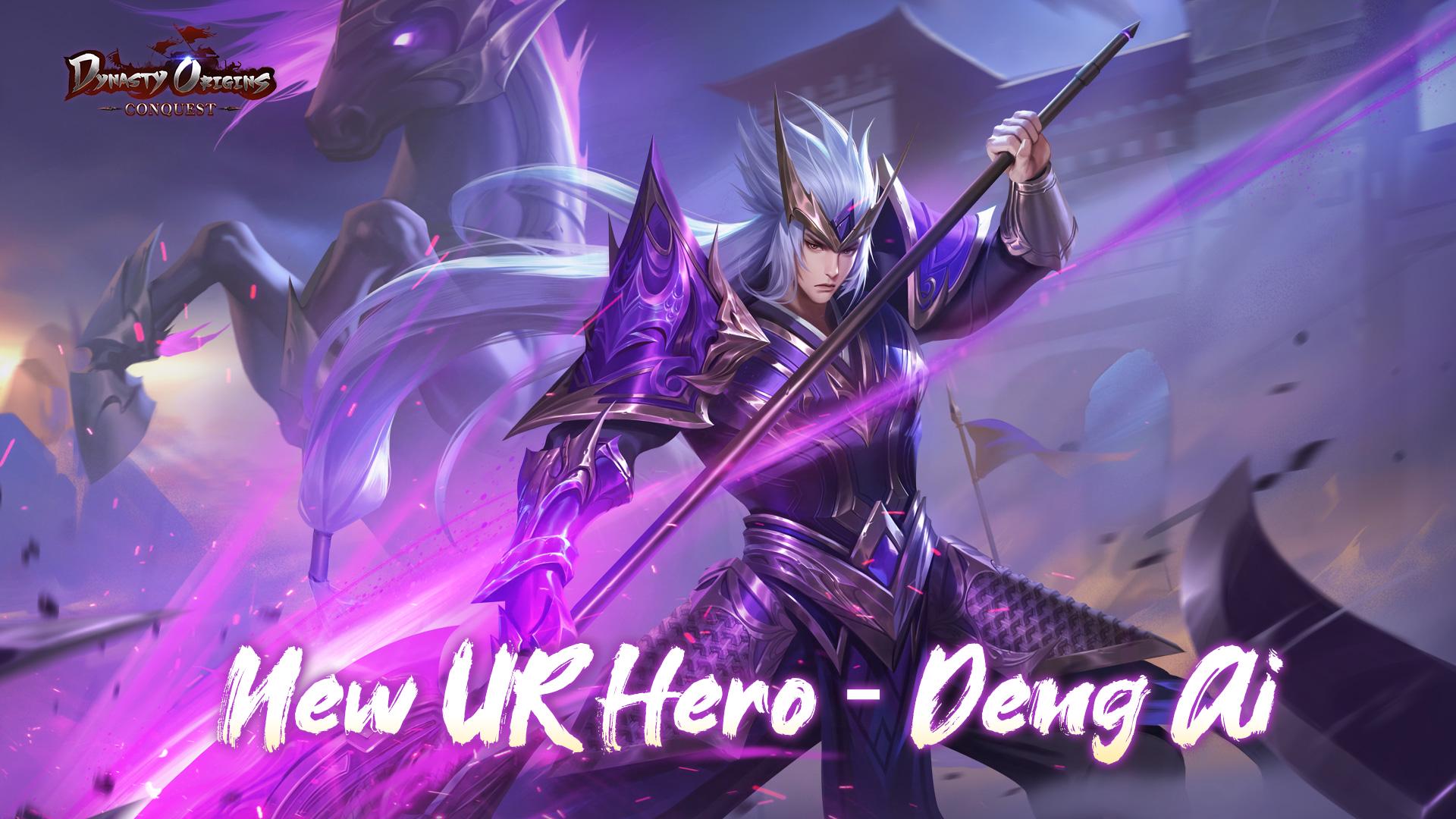 Translate