GTarcade App
More benefits, more surprises
Get
Important news for all LoA3 players!
GTarcade is now offering you the option to keep playing the game using browser even after Adobe Flash Player will be discontinued at the end of the year.
The new GTarcade Web-Play App was added on the official website, all you need to do is download and install the Web-Play App and you will still be able to play from the website after Flash support ends.
1. From the official website (LoA3) clicking "PLAY NOW" will prompt a pop-up and you can download by clicking "Install Now".
You can also start the same download by clicking "Web-Play App" in the additional window showing on the right side of your screen.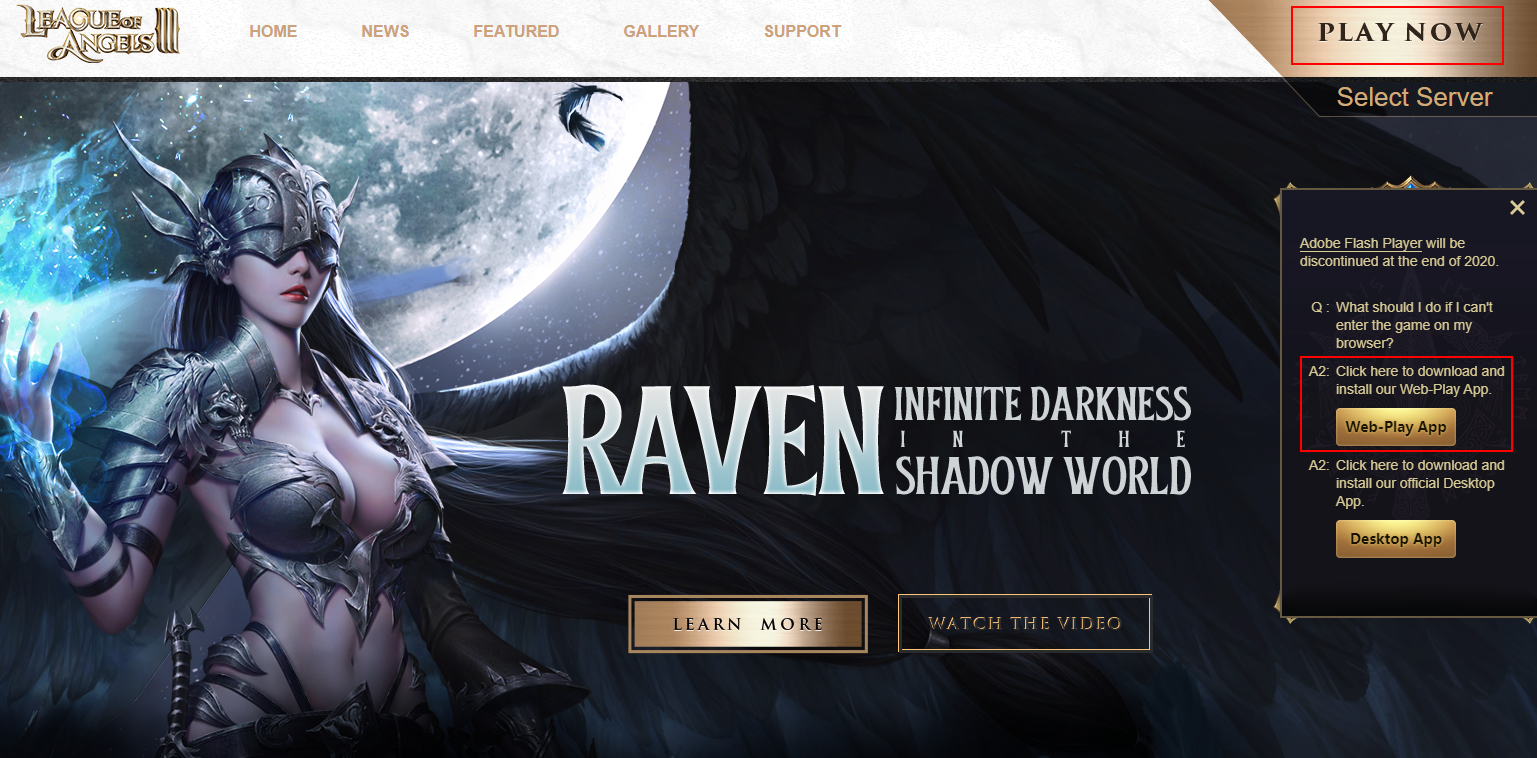 2. After downloading please install from your download folder. Once the installation is done when you click to "Play NOW" you will see the pop-up window again. If you already installed, just click "Installed Play now".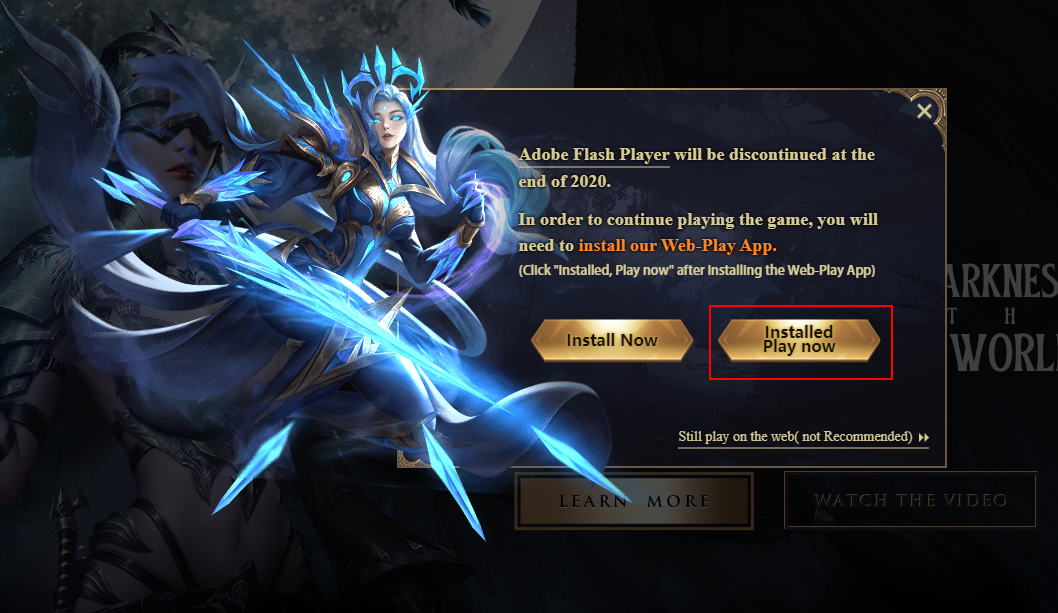 Initially when using the Web-Play App for the first time it may load slowly but it should start loading faster after that. 
Enjoy and Happy Gaming!
Translate