Have you gotten all the decorations for Days of Gratitude yet?
1. Territory decoration: King's Feast! Have a mouthwatering dinner and enjoy a 3% bonus in resource production in your territory.
2. Avatar Frame: A Warm Dinner! Look lively with a cute little squirrel.
3. Chat Msg Box: Autumn Reunion! Let your words breathe life into autumn.
4. Nameplate: enjoy your time in Norheim with a turkey!
How to obtain:
1. Complete tasks in "City of Warmth" to obtain "A Warming Heart" items. Use these items to grant amnesty for turkeys. Rewards include King's Feast (3 day) and Days of Gratitude Nameplate (permanent).
2. In the "Sweetness Gathering" event, you can exchange a certain amount of "Tasty Sweet Corn" for King's Feast (7 day).
3. Days of Gratitude Special Deals: The Avatar Frame, Chat Msg Box and permanent Territory Decoration can also be obtained through the Days of Gratitude Exclusive Bundles. Higher tiers will be unlocked after purchasing lower tiers. The first tier includes the Avatar Frame, the second tier includes the Chat Msg Box, and the third tier includes a permanent Territory Decoration!
Which of these decorations is your favorite?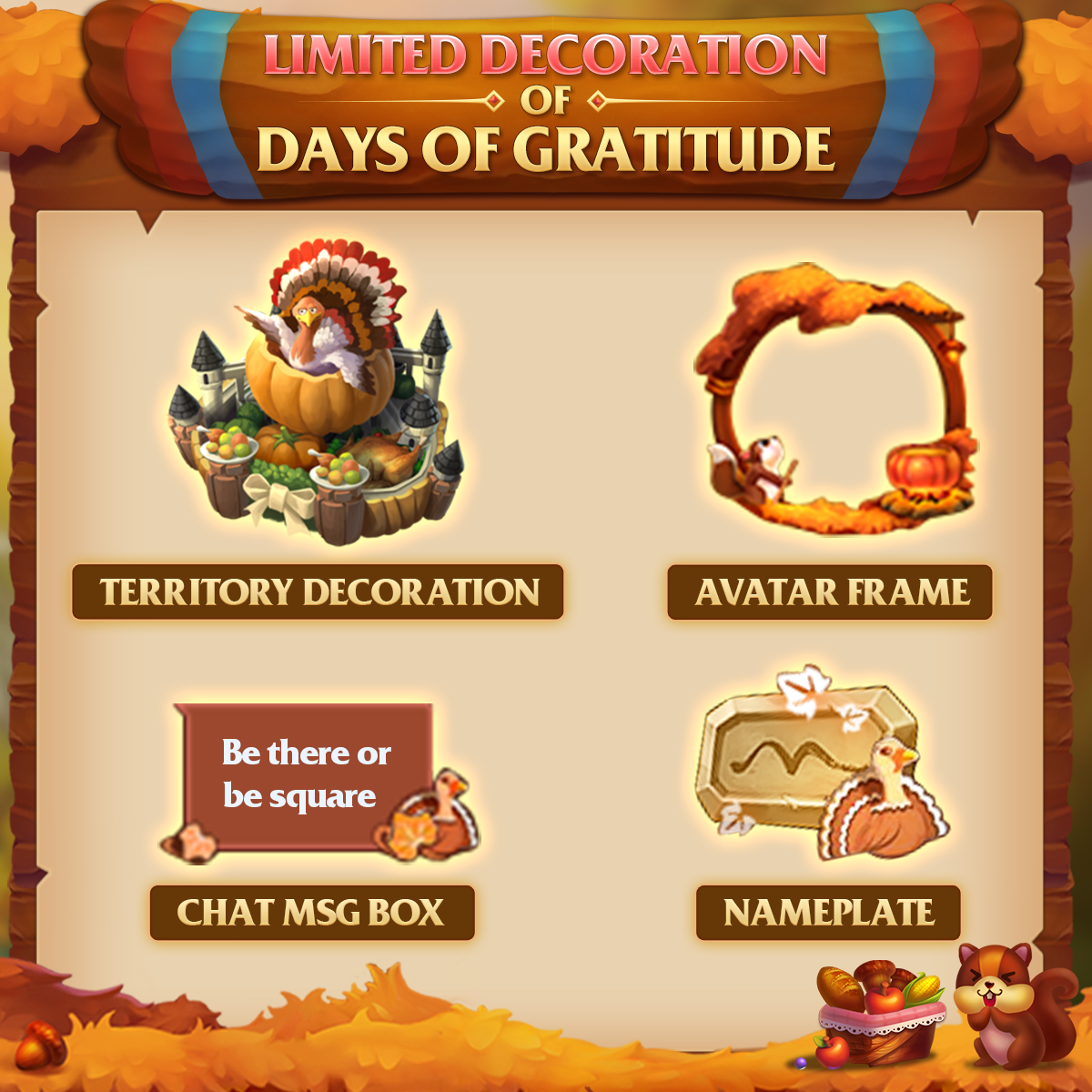 Translate