GTarcade App
More benefits, more surprises
Get
🔔𝐌𝐚𝐫𝐜𝐡 𝟏𝐬𝐭 𝐌𝐀𝐈𝐍𝐓𝐄𝐍𝐀𝐍𝐂𝐄 𝐍𝐎𝐓𝐈𝐂𝐄🔔
Dear warriors, in order to bring you a better gaming experience, we schedule update maintenance on all servers on 𝗠𝗮𝗿𝗰𝗵 𝟭𝘀𝘁, 𝟭𝟱:𝟬𝟬 (𝗨𝗧𝗖+𝟴).
Players cannot log in to Time Raiders during the update. The maintenance compensation will be issued after the maintenance, and the server restart announcement will be issued after the update. Warriors are advised to leave the game in advance to avoid unnecessary losses. We're sorry for any inconvenience caused by maintenance.
𝗘𝘅𝗽𝗲𝗰𝘁𝗲𝗱 𝘂𝗽𝗱𝗮𝘁𝗲 𝘀𝘁𝗮𝗿𝘁 𝘁𝗶𝗺𝗲: 𝗠𝗮𝗿𝗰𝗵 𝟭𝘀𝘁, 𝟭𝟱:𝟬𝟬 (𝗨𝗧𝗖+𝟴)
>> Asia Server 15:00
>> Europe Server 08:00
>> America Server 02:00
𝗨𝗽𝗱𝗮𝘁𝗲 𝗦𝗰𝗼𝗽𝗲: 𝗔𝗹𝗹 𝗦𝗲𝗿𝘃𝗲𝗿𝘀
🔹𝐍𝐞𝐰 𝐂𝐨𝐧𝐭𝐞𝐧𝐭
1. The brand new PVP event <𝗤𝗶𝗹𝗶𝗻𝗴 𝗖𝗼𝗺𝗽𝗲𝘁𝗶𝘁𝗼𝗻> will be launched after the update.
🔹𝐁𝐮𝐠 𝐅𝐢𝐱𝐞𝐬
1. Fixed the problem that some players were stuck on the login interface.
2. Fixed other known issues.
*𝘗𝘭𝘦𝘢𝘴𝘦 𝘳𝘦𝘧𝘦𝘳 𝘵𝘰 𝘵𝘩𝘦 𝘪𝘯-𝘨𝘢𝘮𝘦 𝘢𝘯𝘯𝘰𝘶𝘯𝘤𝘦𝘮𝘦𝘯𝘵 𝘧𝘰𝘳 𝘵𝘩𝘦 𝘢𝘤𝘵𝘶𝘢𝘭 𝘮𝘢𝘪𝘯𝘵𝘦𝘯𝘢𝘯𝘤𝘦 𝘢𝘯𝘥 𝘰𝘱𝘦𝘯𝘪𝘯𝘨 𝘵𝘪𝘮𝘦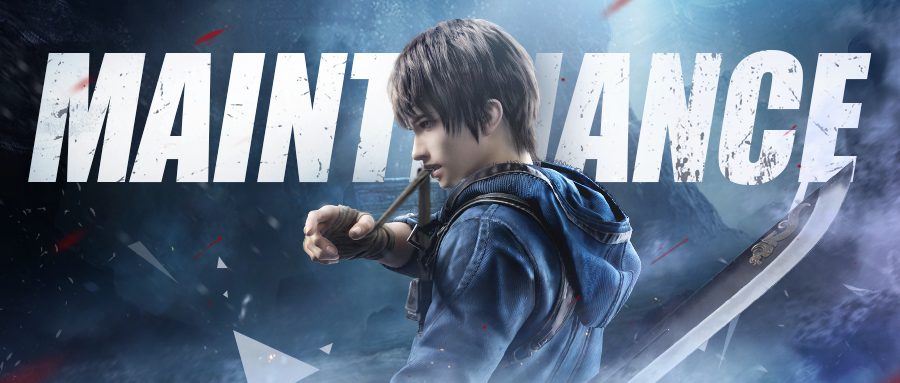 Translate