GTarcade App
More benefits, more surprises
Get
It's been a month since we introduced Dragon System in the game. How has your dragon been?
In this month we have received lots of suggestions about dragons and we are gradually incorporating some of them into the system. Today we are thrilled to bring out the news that DRAGONS SYSTEM 2.0 will be launched on Thursday, providing more fun content to all of you!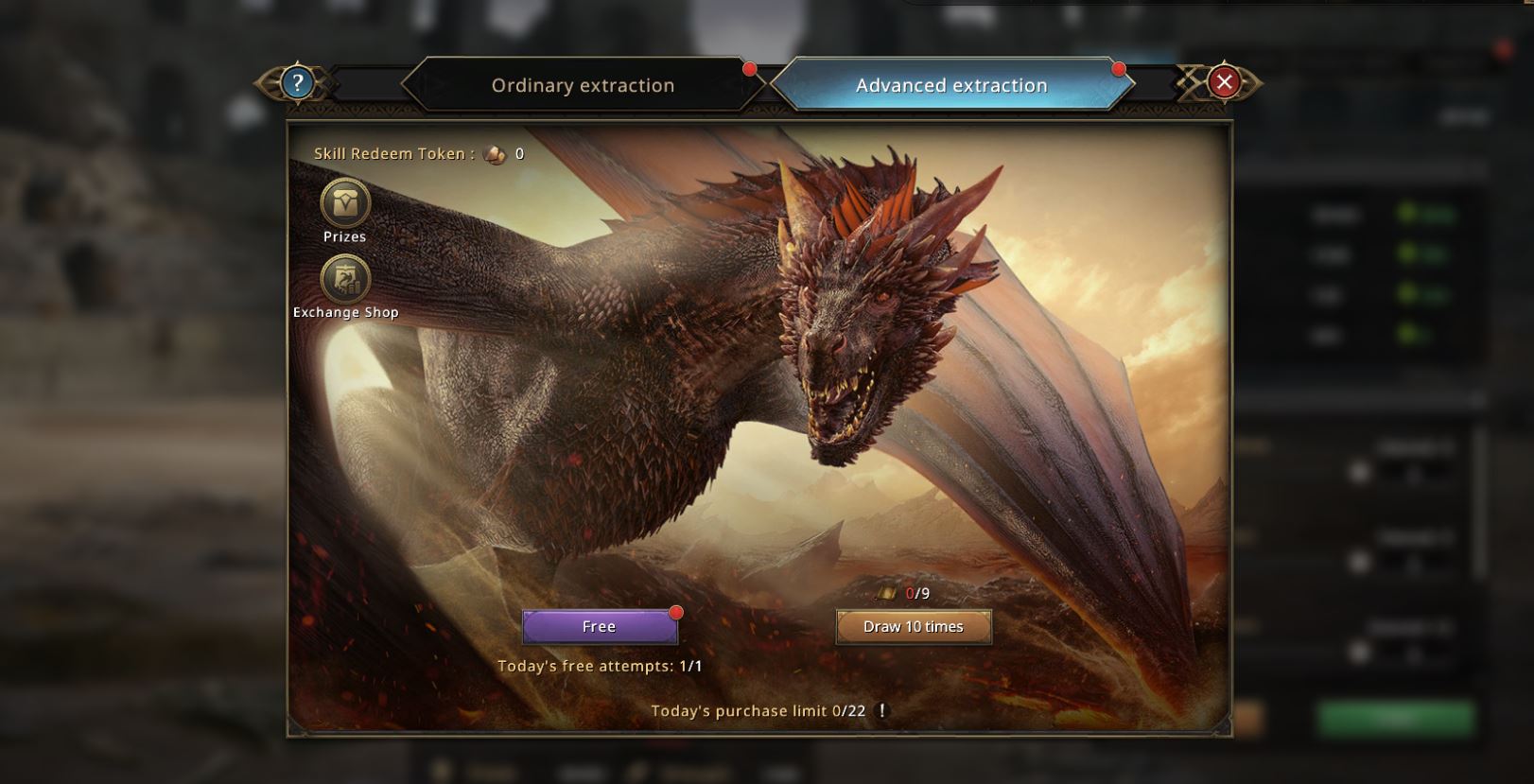 New Update >>>
-    Your dragon will be able to obtain PASSIVE SKILLS  which mainly derive from Dragon Explorations or using Skill Redeem Tokens (some passive skills can impact a lot in the battlefields).
-    Skill Redeem Tokens can be exchanged with Gold Dragon (limited times).
-    Passive skills can be forgotten in order to learn new skills. The forgotten passive skills can still be learnt at anytime
-    Passive skills can be upgraded by consuming other passive skills, providing stronger and more effects
-    Change the name of your dragon (English only)
-    Recall your dragon when it's out on Exploration (Items from this Exploration will be lost)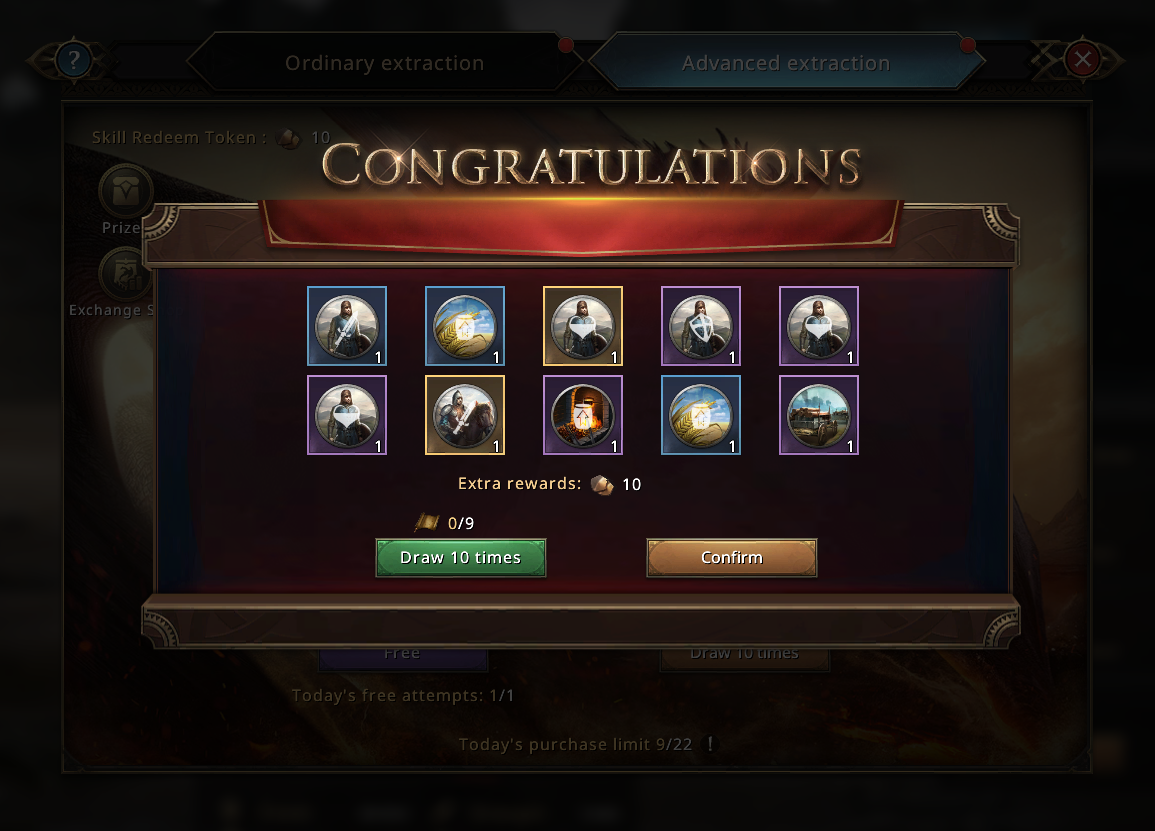 Special Passive Skill Effects
1. Troop Attack, Troop Defense and Troop Health: Active only during solo battles.
2. Assault, Defense and Fortitude: Active when participating in rallies or sending reinforcements, but the effect can only stack up to a limited number.
3. Weak Attack, Weak Defense and Weak Health: Active when participating in rallies or sending reinforcements. Reduces enemy stats and add to you and to your allies. The reduction effect is limited and cannot exceed enemy's total stats.
4. Gain: Receives additional resources when returned from a Gathering Site.
5. Field Treatment, Fatal Wound: Changes the casualty rate for both sides. The casualty rate is between 0-100%.
6. Reserve Force: Temporarily increases the quantity of your own troops when entering combat. These troops will have the same level and upgrades as the rest of your troops.
7. Rally Command: Increases rally size when initiating a rally.
8. Mother's Mercy: Has a chance to immediately heal your wounded troops after the battle.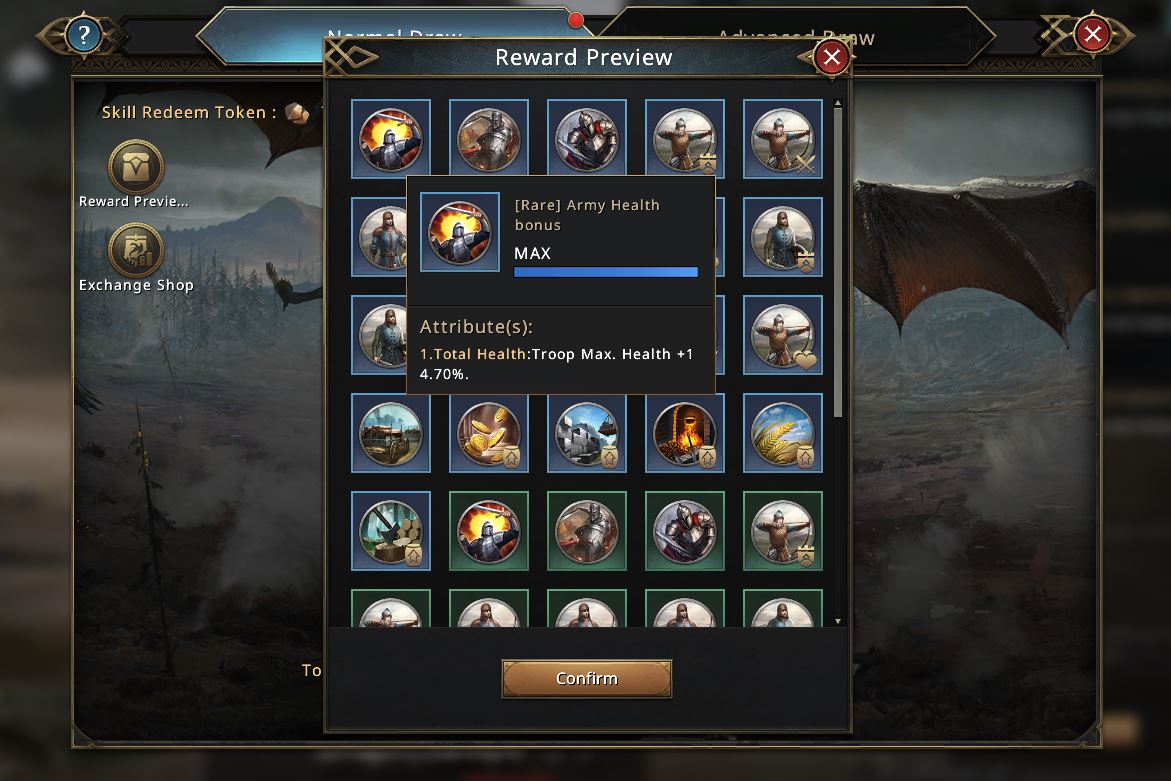 *Notice
1. Forgetting a "Passive Skill" will not destroy the skill, instead it will only return the skill back to your "Skill Inventory".
2. Consuming a "Passive Skill" can transfer experience to upgrade another "Passive Skill".
3. Upgrading a "Passive Skill" will improve its "Skill effects".
4. Upgrading a "Passive Skill" will also grant you extra "Skill Effects". The special "Skill Effect" of a Legendary quality "Passive Skill" that unlocks at Lv.9 will greatly increase the power of your dragon.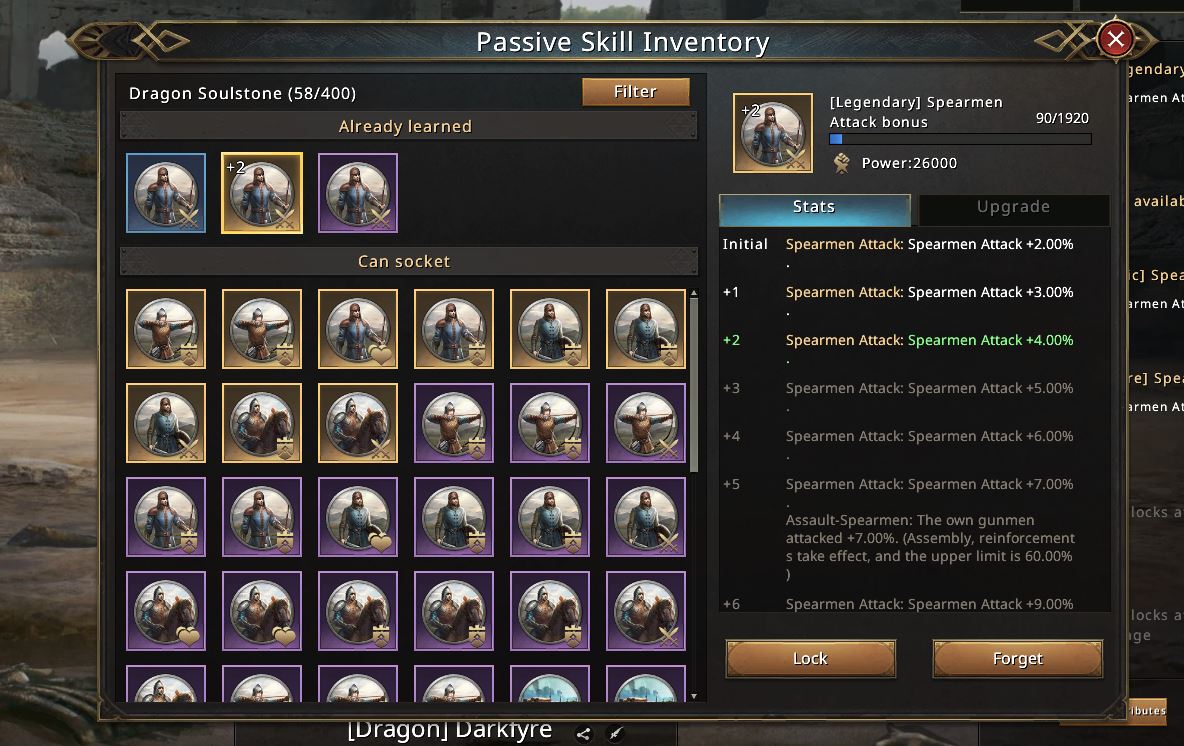 Come join and help your dragon get stronger!
P.S.: News was first published on 2019-09-21.
Translate