GTarcade App
More benefits, more surprises
Get
As a powerful lord, do you dream of competing against other strong opponents from not just one, but more than 10 other kingdoms to find out who gets to wear the champion crown? In our newly added monthly event --- Champion City Siege, you'll be able to do that! Read through to find out more details about it!
General Rules:
10 or more servers will be matched together to join a special event map called the Warring Kingdoms and each player can fight to occupy the only city---Champion City, which is similar to a normal castle Siege. Each siege lasts for 2 hours once a month, and the player who occupies a castle city for the longest duration will become the ChampionConqueror. The conqueror has special privileges and is able to confer a title as well as granting tons of rewards to anyone from the kingdoms that have participated in that siege.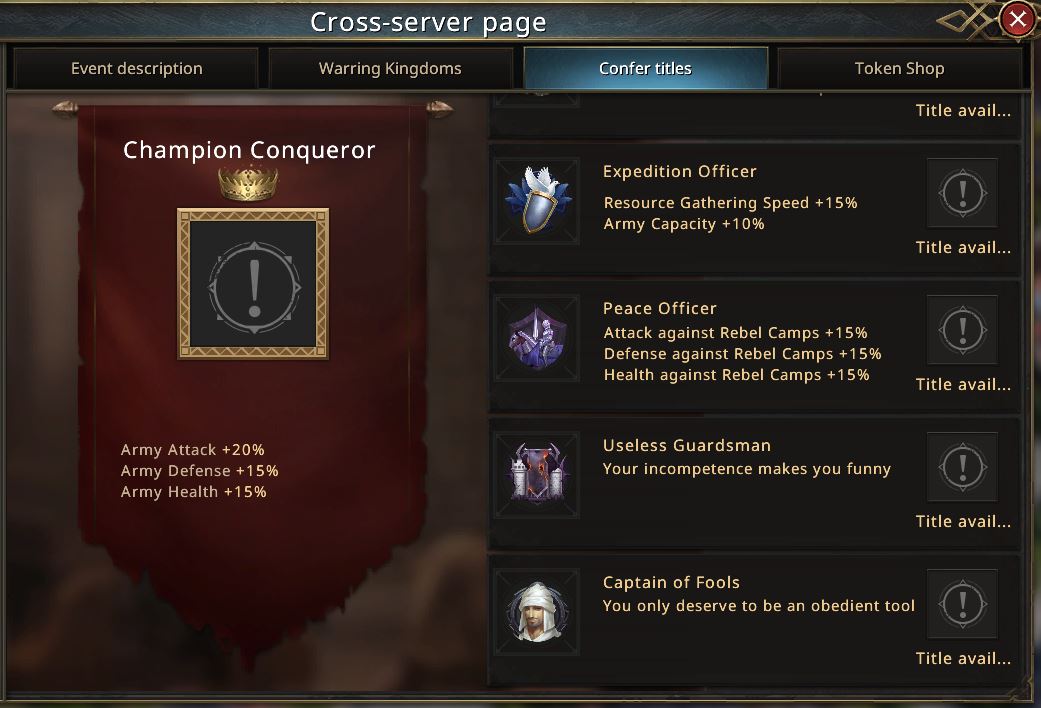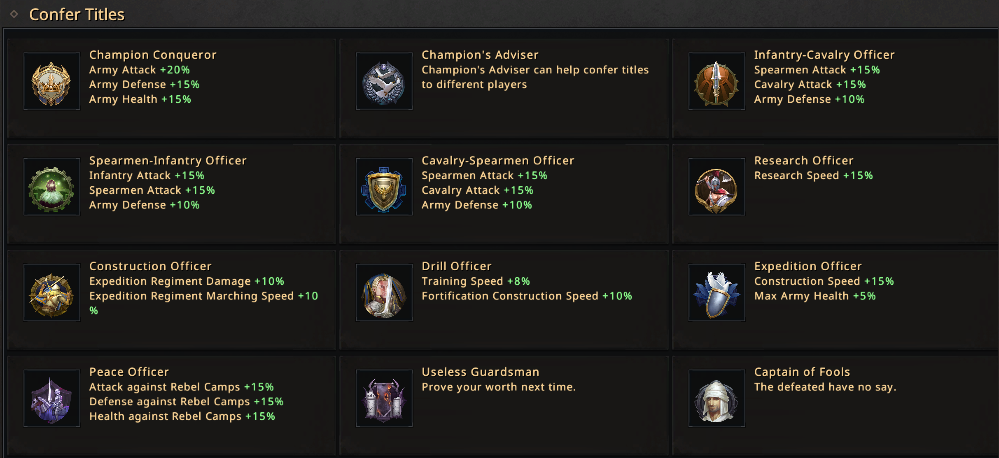 Unlike Alliance Conquest, in the ChampionCity Siege, you will lose your troops and the dead/wounded are real. Your lord will NOT be captured and your resources will NOT be looted.
For people who do not plan to participate, you can still enter the battlefield and watch their battles.
Entrance: You can find the entrance in the"Cross-Server Page" icon in the main interface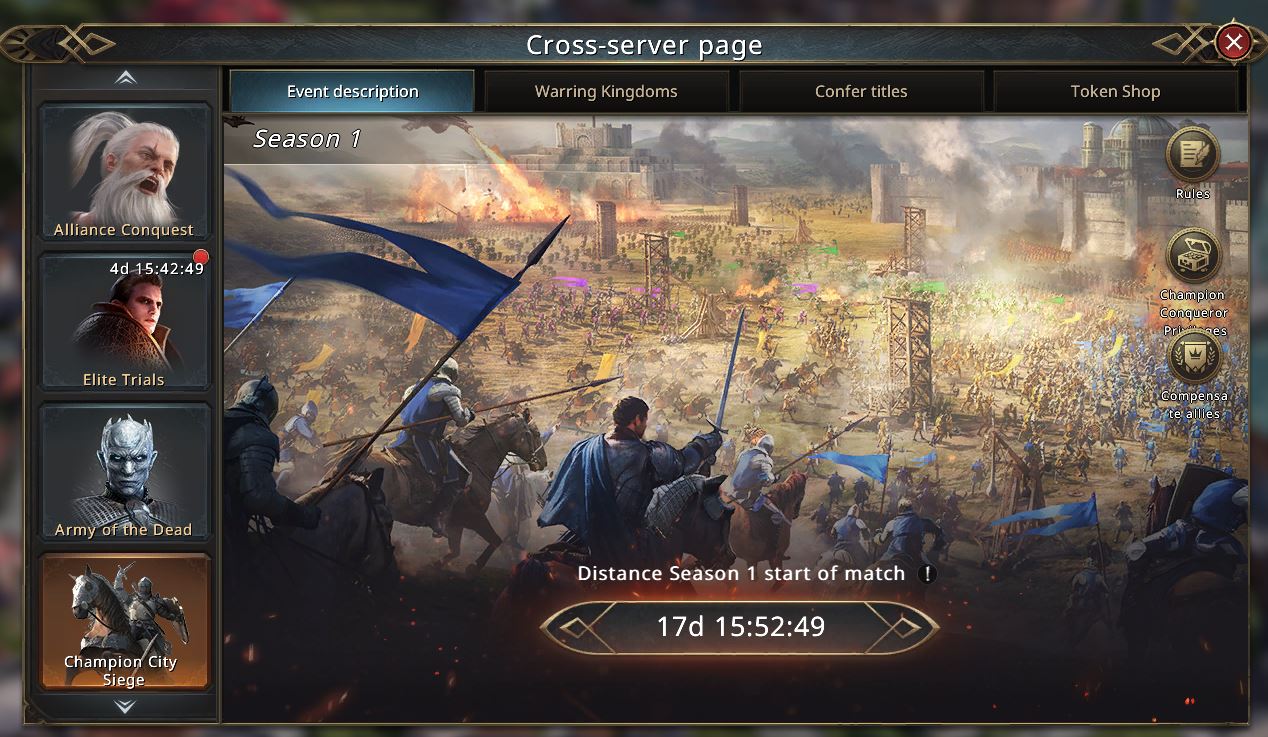 Qualification
-     Lvl 25 Castle only
-    Champion Invitation required. (10,000 Diamonds to purchase)
-    A kingdom not under protection before the beginning of the preparation phase
Rewards and Tokens
Not only will the Champion Conqueror receive special privileges like conferring titles and granting rewards to anyone from the kingdoms that have participated that siege, but also will be able to get 500,000 diamonds, unique badges, and a special marching effect!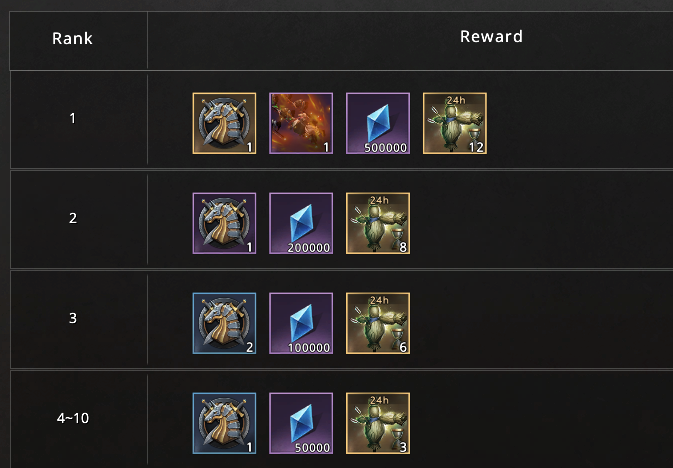 Killing a T3/T4 troop will reward you a certain number of Battle Tokens while for every T3/T4 troop you've lost will reward you Bravery Token. With these two tokens, you can exchange special rewards such as Honor Banner and 4 new badges that increase both attack and defense of a certain troop type.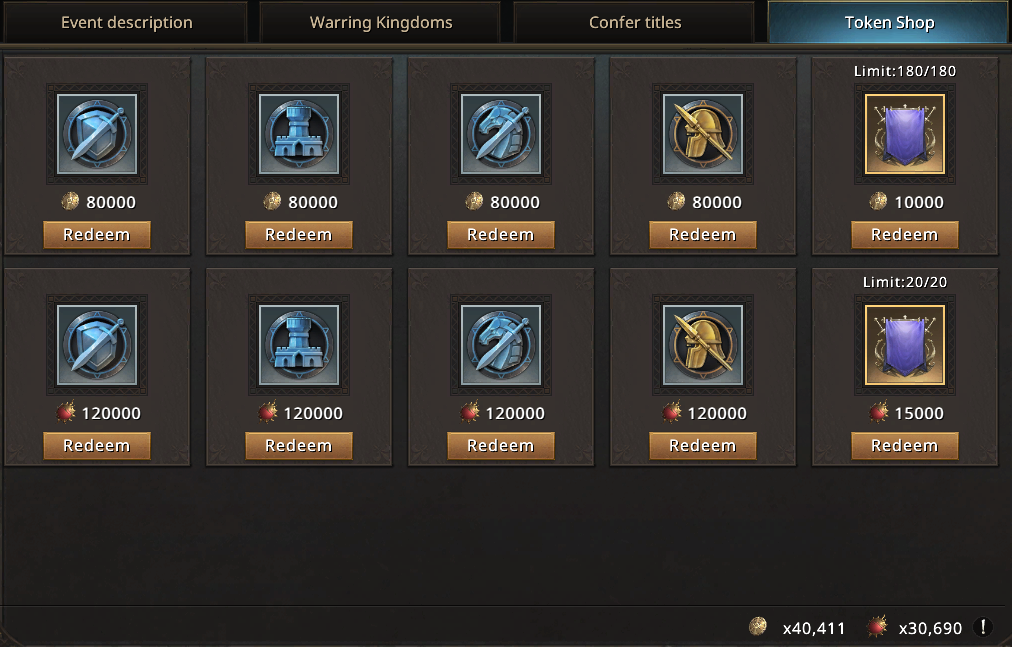 More detailed rules will be introduced in the next week! Time to help your King/Queen fight for the ultimate crown!
Related:
Event Rules: https://forum.gtarcade.com/topic/2187
Translate