Version 1.6 is coming soon, and the dragon baby Ignatius is here to introduce the highlights of this update!
The new update brings Throne of the Supreme, Daily Talks, Norheim Survival Guide, and will support the Arabic and Korean language!
Join in the harsh tournament by competing for the peak, step by step. Become a Press Officer and record all that goes down in the continent of Norheim. Carry a survival guide with you and master living in Norheim... Version 1.6 has so many new things waiting for you to try out!
Tap the picture below to preview the new update in advance. We'll announce the time of this update soon, stay tuned!
Survival Guide: https://forum.gtarcade.com/topic/9697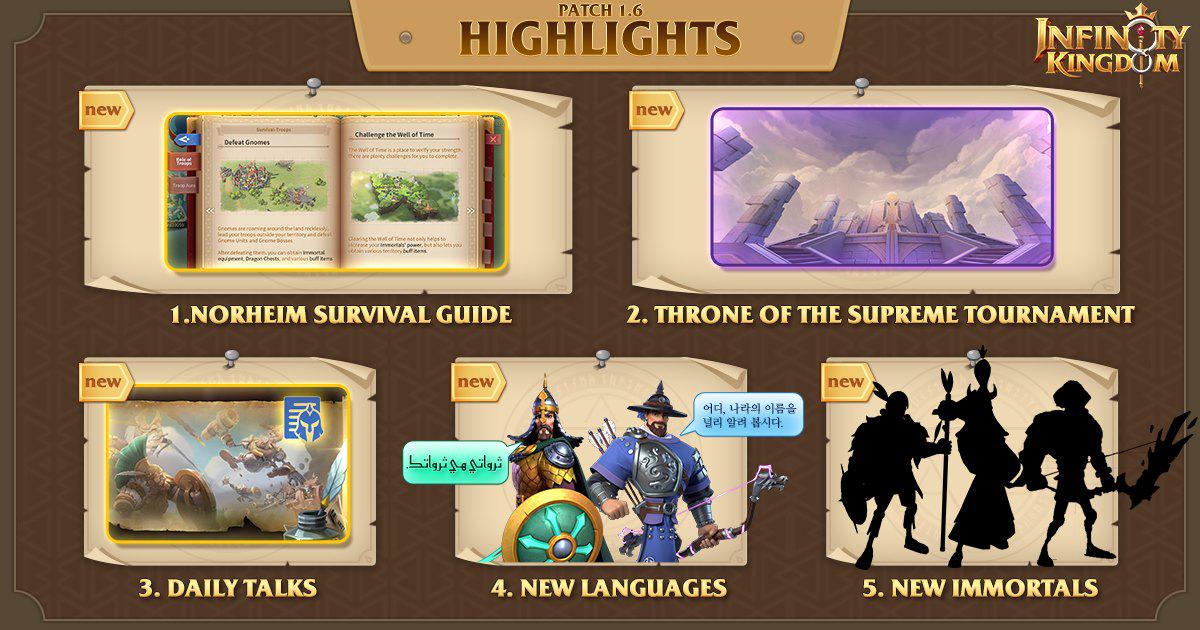 Translate