GTarcade App
More benefits, more surprises
Get
🤩The Pirate Festival will be happening from Sept. 23 to 28. The first five days are for the event, the sixth day is the day to claim rewards, but you can still continue to make cannonballs and attack evil Krakens! Let's take a look at the event rules.
🎁〓Daily Sign-in: login daily to get a gift!
🌊〓Island Adventure: a new island will be available each day during the Pirate Festival. You can explore the islands through quests and get rewards. Each island is only open for one day, and after the day is over, the quests on that island will cease to be available, so don't forget to explore them in time! After completing all the quests on an island, you can receive fantastic treasures including Explosive Shot and Hardened Metal!
✅〓Reward Tasks: reward tasks are divided into active tasks and challenge tasks. Active tasks require qualified Immortals for completion, challenge tasks require choosing an individual or rallying for completion. Once a task is completed, you'll receive rewards (including Heavy Stone Blocks and Hardened Metal) and obtain stars (1 star = 1 pt), once you obtain a certain amount of stars you'll receive corresponding rewards. Star rewards include Hardened Metal and Explosive Shot.
🌠〓Making Cannonballs: collect Heavy Stone Blocks and Hardened Metal to make Explosive Shots (each shot causes 50 damage, with a 25% chance of causing 100 damage) and Solid Shots (each causes 20 damage, with a 25% chance of causing 40 damage). Use these cannonballs to defeat evil Krakens and get rewards!
[Heavy Stone Block] × 1 + 100 Gems × 1 = [Explosive Shot] × 1
[Heavy Stone Block] × 1 + [Hardened Metal] × 1 = [Solid Shot] × 1
🐙〓 Defeat Evil Krakens: defeat Krakens with Explosive Shots and Solid Shots. For each level of Kraken defeated, you'll receive a corresponding reward. Rewards include the territory decoration "Bon Voyage", the Pirate Festival Chat Msg Box, Nameplate and Avatar Frame "Captain's Treasure". Come to Norheim to start your pirate life and go on a treasure hunt!
🔥This event is available for servers that have been open for more than 7 days. Search for treasure, make cannonballs and defeat evil kraken. What will you do first?🥰
#piratefestival #infinitykingdom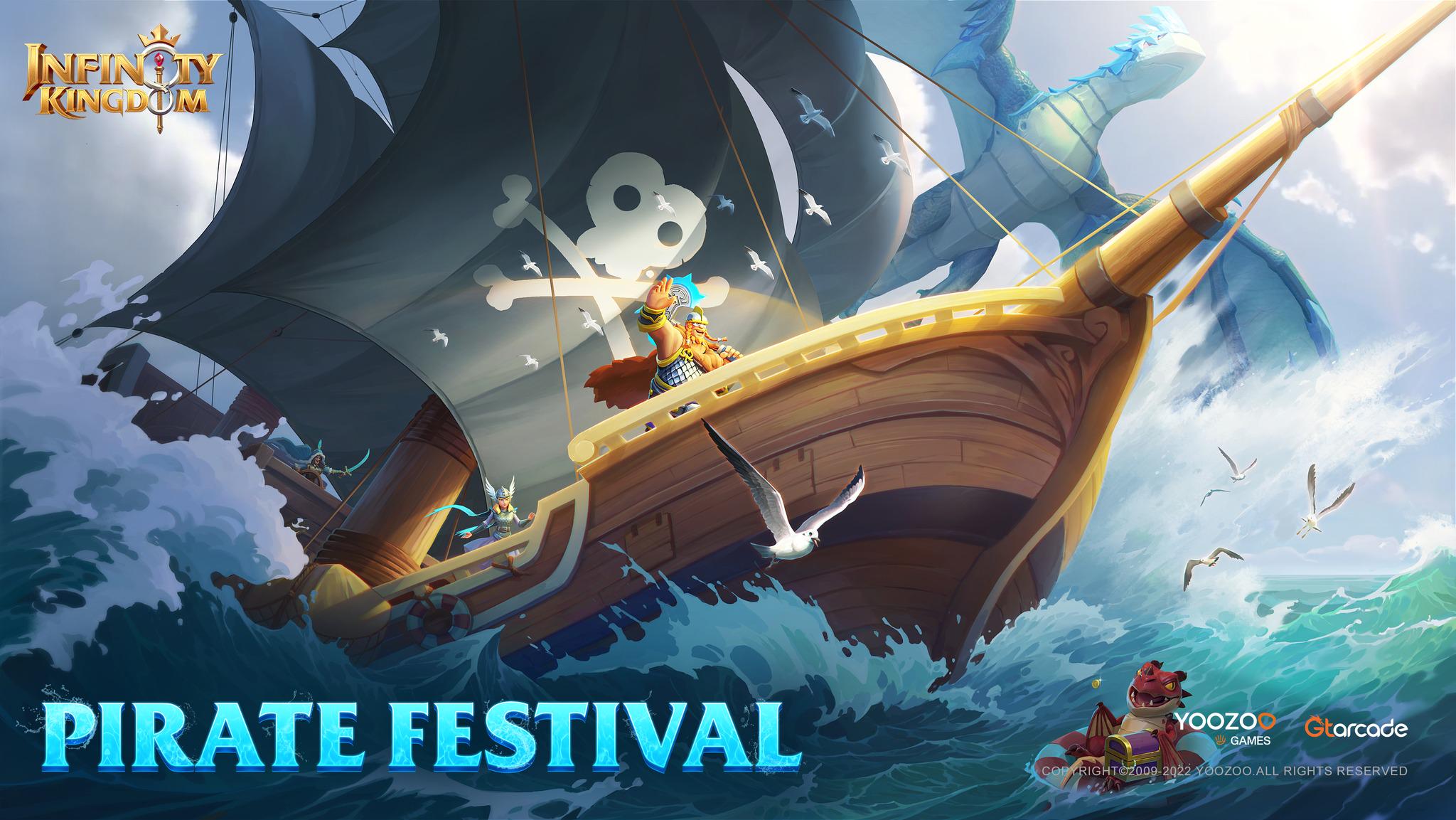 Translate