GTarcade App
More benefits, more surprises
Get
Siege of Winterfell Season 8 RUI versus TQL
Hello trolls and peasants and welcome to another exciting edition of Siege of Winterfell, season 8. Today's match will consist of two super alliances, TQL and RUI. I concede that I know very little about either of these alliances. I know they have both been around for a bit and are no strangers to competing in events like Siege of Winterfell. If I had to bet with the limited information I have I would bet money on RUI because if you sound out that acronym is sounds fun.

The battle begins and both alliances come to the battlefield with similar numbers. RUI is able to consolidate 71 warriors against the combined army of the TQL federations 67. The numbers difference isn't large enough to really make an issue about. Both alliances move towards the Hot Springs and the Armory. It doesn't take RUI long at all before they are able to capture the Armory and move further north towards the TQL base.

TQL is able to capture the Hot Spring and have pushed to the RUI outpost. RUI has captured the Armory and is pushed toward the enemy outpost. Hmmmm... I wonder if they will meet up in Winterfell for the package dropping and fight it out?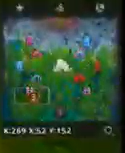 TQL seems intent on fighting over the locations all over the map. They did not seem interested in contesting the Winterfell package as RUI is able to snatch it up and walk with it like they are escorting their dog to make duty.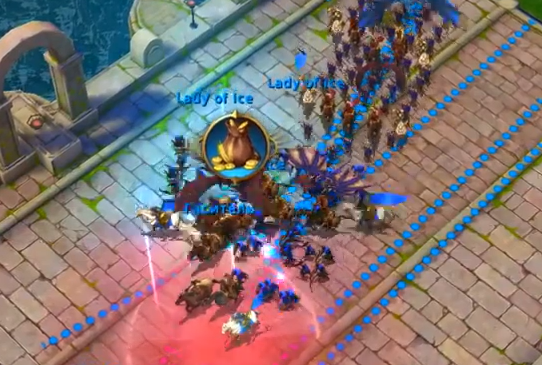 The map is still heavily contested and the package has not yet been delivered. TQL seems to have remembered that the package delivery gives a lot of points and scrambled fighters to intercept RUI delivery.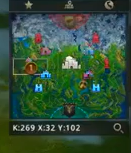 A buck late and a doner short because RUI delivers the package and begins to focus their focus on securing buildings.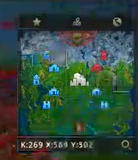 RUI begin to bully around the TQL forces and expel them from one location after another. TQL is being pushed back to their spawn point and soon will be stuck inside their hive area unless they figure out something and figure it out fast. The package is about to drop again and it doesn't appear that RUI will have any trouble delivering it because TQL can't get into the fight fast enough.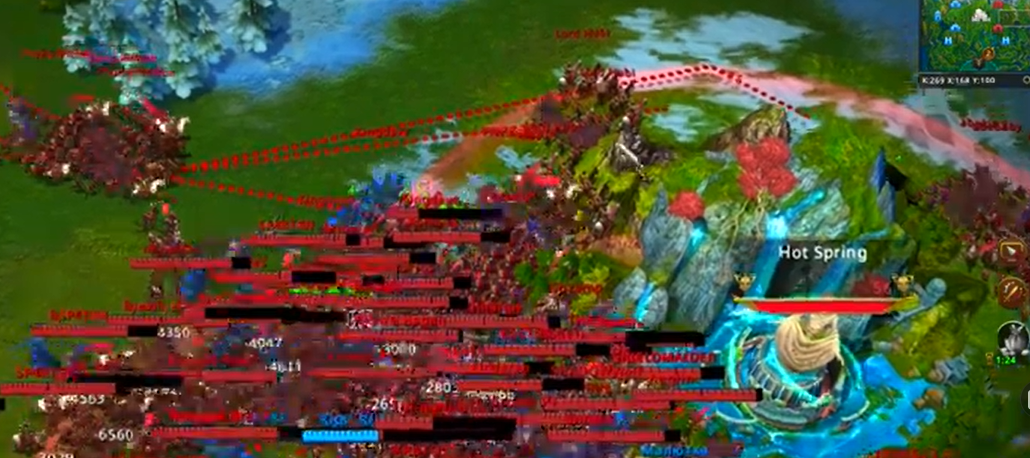 TQL isn't happy about how the match is looking and groups up their forces and moves down the right side of the map to the Hot Springs. They are smashing everything in their way until they encountered RUI resistance at the Hot Spring and this is where they fight and where someone dies. Who will it be? TQL? RUI? Bill Cosby? I'll give you a hint... it isn't Cosby.
TQL is able to secure the Hot Spring against an initial push by RUI forces. It looked like they had won the Hot Spring but then the real RUI army arrived and destroyed the TQL forces. It was quite a battle but eventually RUI remained and TQL was gone.

RUI is taking control of the match but TQL has not given up.

The point difference continues to grow but TQL never disappears from the match.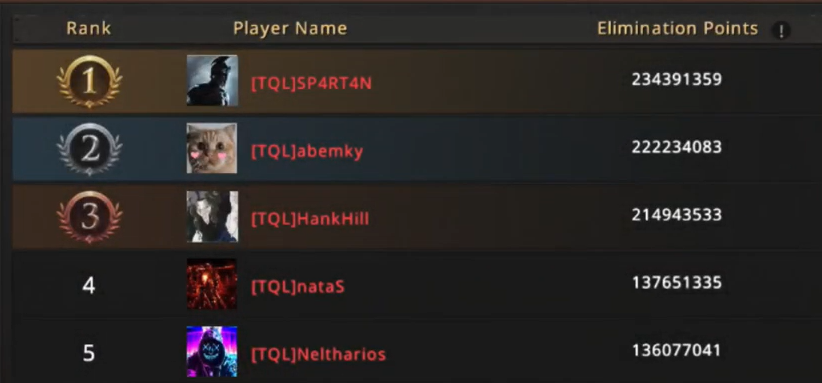 Translate