GTarcade App
More benefits, more surprises
Get
🤩The Harvest Festival will begin on July 29th and last until August 4th (the event will last for the first 5 days, and the sixth day is the settlement day in which you can continue to claim and exchange rewards).
✅〓Daily Sign-in: obtain rewards by logging into the game each day.
〓Holiday Tasks: complete tasks to obtain Stellar Fruit (used to make Stellar Juice). Once your task completion progress reaches certain points, you can get a progress chest that contains Harvest Coins.
🙈〓Special Drops: there's a chance to obtain Harvest Chests by either collecting resources, gathering resources, defeating Gnome armies or Bosses during the event. Harvest Chest contains Stellar Fruit.
🥤〓Squeeze Juice: squeeze the Stellar Fruit you collected into Stellar Juice! Stellar Juice can be exchanged for rewards. Once you squeeze enough juice, you can get a progress chest and obtain awesome rewards.
🎁〓Reward Exchange: exchange Harvest Coins and Stellar Fruits for your favorite gifts. This can be exchanged for Harvest Festival Decorations (Territory Decoration, Avatar Frame, Nameplate and Chat Msg Box ), Philosopher's Stones, and other great rewards!
😍〓Harvest Festival Limited-Time Gift: the Harvest Festival Limited-Time Gift includes three tiers, you can purchase the gift pack of each tier once a day. This gift pack contains tons of Harvest Coins!
This festival is available for servers that have been open for more than 7 days. Let's collect lots of Stellar Fruits and make yummy juice together! See you on July 29th!
#harvestfestival #infinitykingdom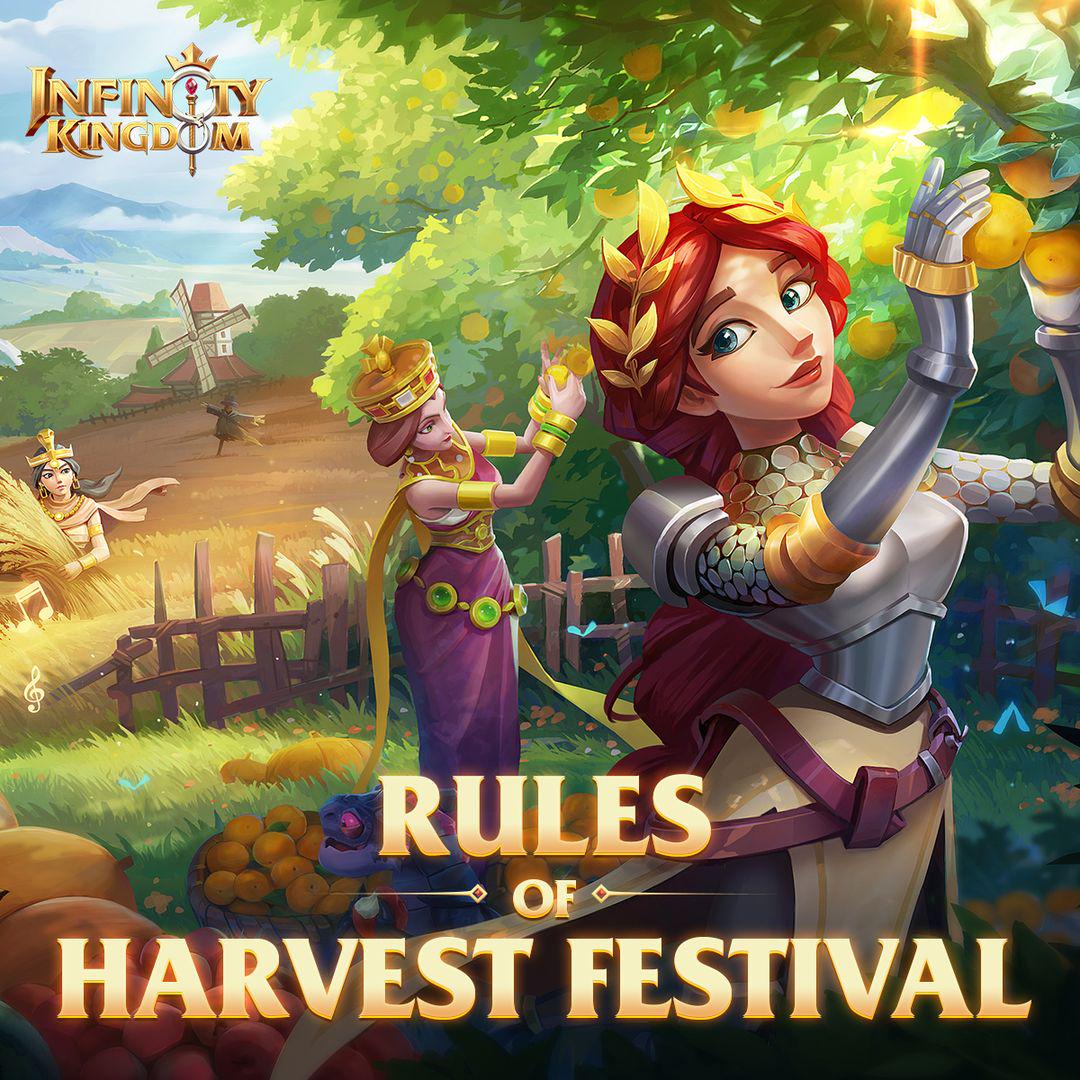 Translate