Game: League of Angels
IGN : ChrisIan.39005900020056
Server: uc24
Platform: Gtarcade desktop app in Turbo mode
I am on the highest board in my decorations - Halloween 2021, so far I have not set any decor.
I set Reaper on the board;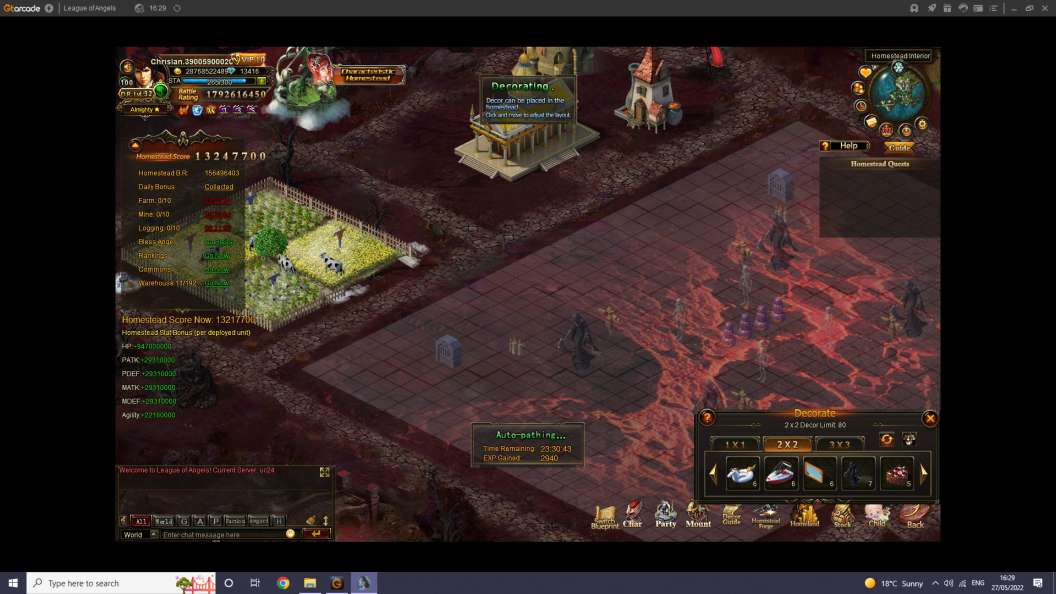 There is no change to my Homestead score, my Homestead BR or my own BR.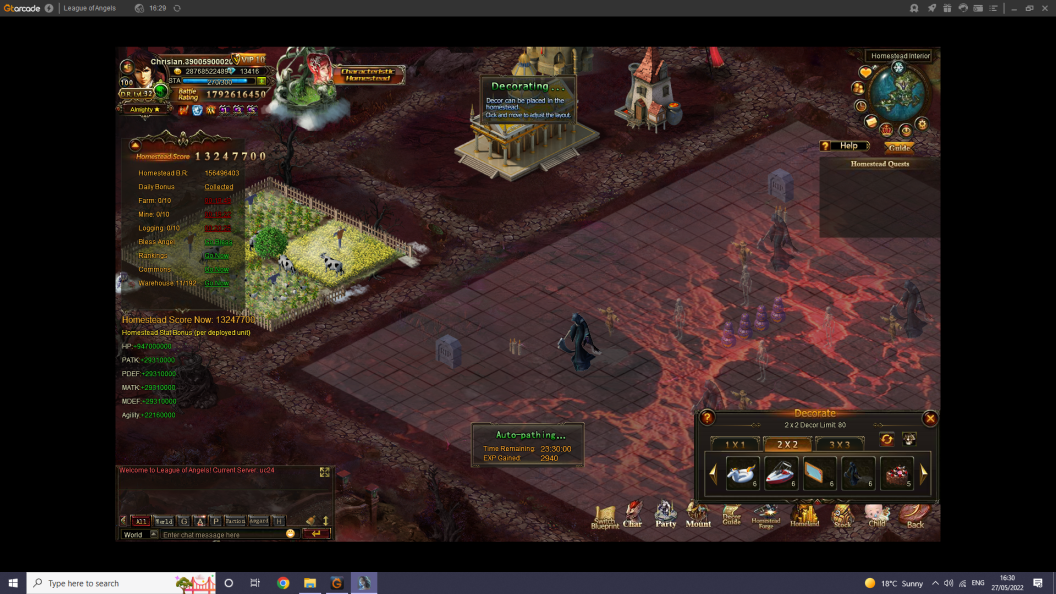 This is losing me places on the leader board and not improving my character, please investigate and correct.
Thanks
Chris
Translate