The Return of the Classic event is coming soon!
The special Territory Decoration "The Great Celebration" will be making a comeback from May 27th-May 31st (available for servers that have been open for 7 days or more)! Players who missed out on the Biannual Celebration now have a chance to get "Mark of Blessing" items from giftpacks to exchange for this Territory Decoration in the Return of the Classic event!
By the way, this decoration was designed based on Lucasta! Check it out, do you see Lucasta's tower?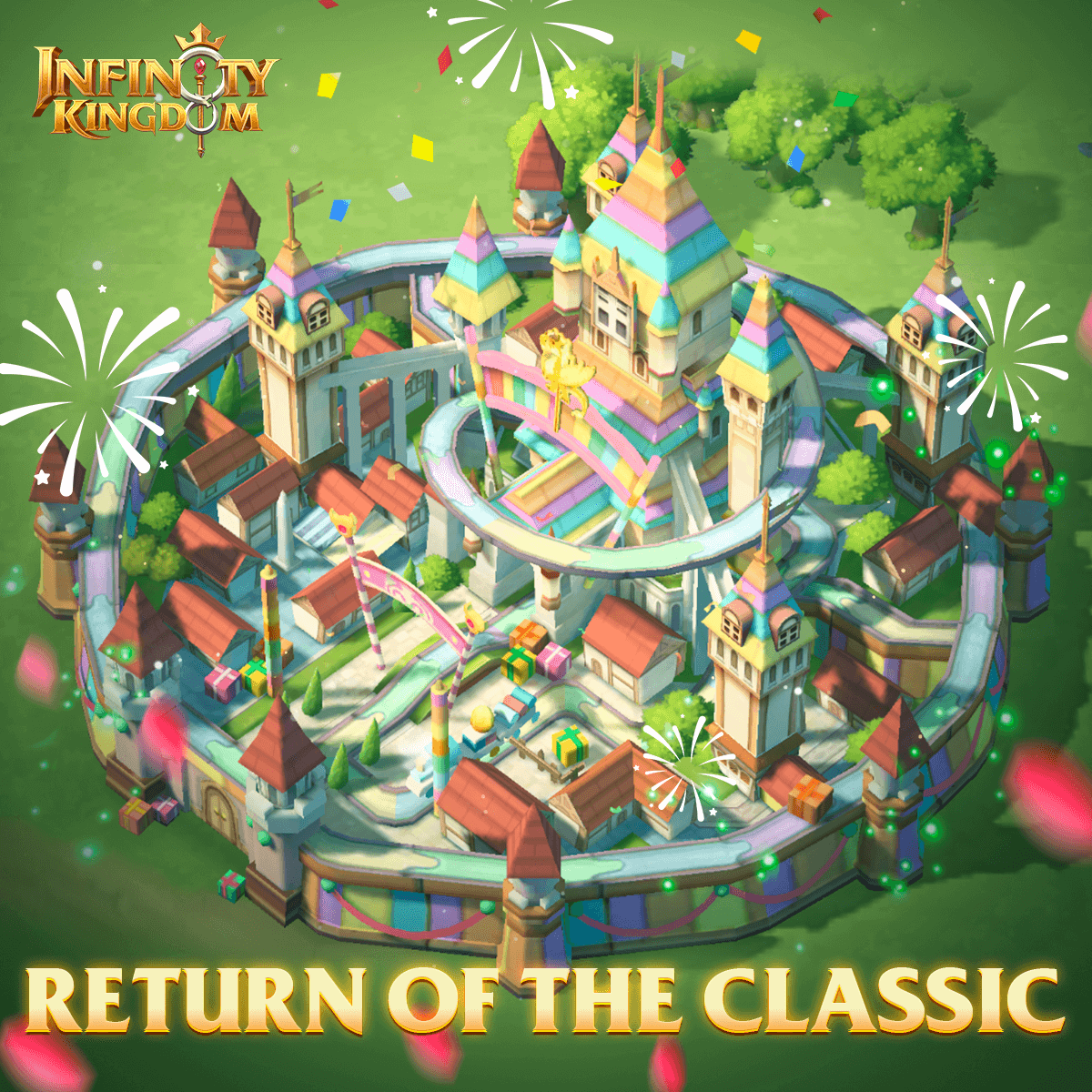 Translate