From the 24th of May until the 27th we have prepared some great deals as compensation for the relocation which took place on May the 19th.
Head on over to the Events Icon and you will find the Relocation Day events.
We also have "Compensations" which is running from the 23rd of May until tomorrow the 25th for players above level 60 to claim!
We hope everyone takes advantage of both of these events!
------
Play LoA3:
1. Download the GTarcade Mini Client
2. Using the Web-Play App on our official website
Join our FACEBOOK page.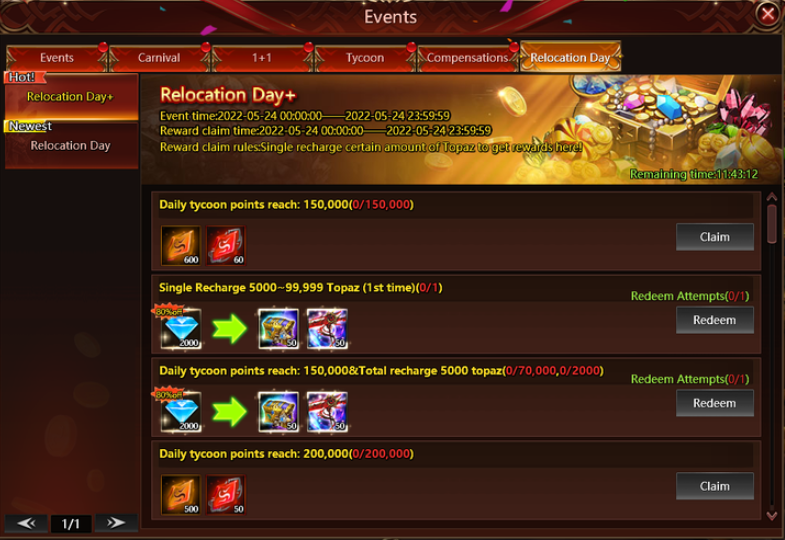 Translate