Developer's Message (1)
Hi, Revolutionaries. It's the Metal Revolution Team here.
It's been a while since the game launched. During these 7 months, we've met a group of fighting game lovers and received a lot of suggestions and encouragement from you guys.
Since the game is heading in the right direction, we hope to hear from you. And that's why we created this channel to know more about your thoughts and expectations regarding the game. We believe your feedback can help us to improve players' gaming experience.
- Metal Revolution is fun to play, but there's still room for improvement
Ever since the launch of Metal Revolution, lots of players have dived into the arena, having fun fighting against each other, and enjoying the pure joy of fighting games. However, we found that the game might not be able to bring the best experience to all players. As might be expected, some players are no longer passionate about the game. After communicating with number of players, we realized the fact that the game is "not engaging" might be the biggest issue.
The reasons behind this issue are as follows:
- First of all, the objective of this game is a bit flat. In other words, Ranked Match is the only incentive, which means players will lose motivation after dashing through all the contents.
- Second, it's quite frustrating for players to be beaten by other players after practicing with AI for a long time.
- Third, casual players' experience is not good enough. They are tired of practicing over and over and cannot feel a sense of complication in the game.
- Last, we found many players only practice with and master the characters they are fond of, such as Kim Woo Ryong, Xophi-IX, which resulted in limitations on players' battle experience. By revamping the characters, we hope players can have more fun taking control of mechas and battling against their opponents in the future.
We have made a few attempts to solve the above issues. For instance, we've made some balance adjustments, and added new characters and gameplay (Duo Versus). Yet, they are not effective as intended, especially for the balance issue.
- What are we going to do?
We will tackle the issues from a different angle—working on playable contents, bringing freshness to the game, and improving the experience of both beginners and core players.
- First, we'll look for more fighting game lovers, and attract more people into fighting games through Metal Revolution.
- Second, we'll develop some non-quantifiable mechanisms to make sure casual players can gain satisfaction throughout the game.
- Third, in order to instill core players who are passionate about Ranked Match a stronger sense of honor, we'll give room for them to show off.
- Forth, to make sure players can be constantly motivated by positive feedback, we'll add more objectives into the game for them to strive to achieve.
- Last, we hope that players can get more chances to try out different characters.
Regarding this point, we're thinking about adding more variety and tactics to the game to improve the characters' battle styles apart from simply adjusting the balance.
- Last but not least
The above adjustments are related to the development of new features and changes to be made to the existed features. As they are still under discussion, if you have better ideas, feel free to tell us on our channel, and we'll review them one by one. Together, we'll make Metal Revolution a better game.
Despite our aim to make Metal Revolution a more engaging game with a better game experience, we'll never turn it into a pay-to-win game. We'll update you on our new adjustment plan in the future.
We'll keep optimizing the game. Look forward to your suggestions.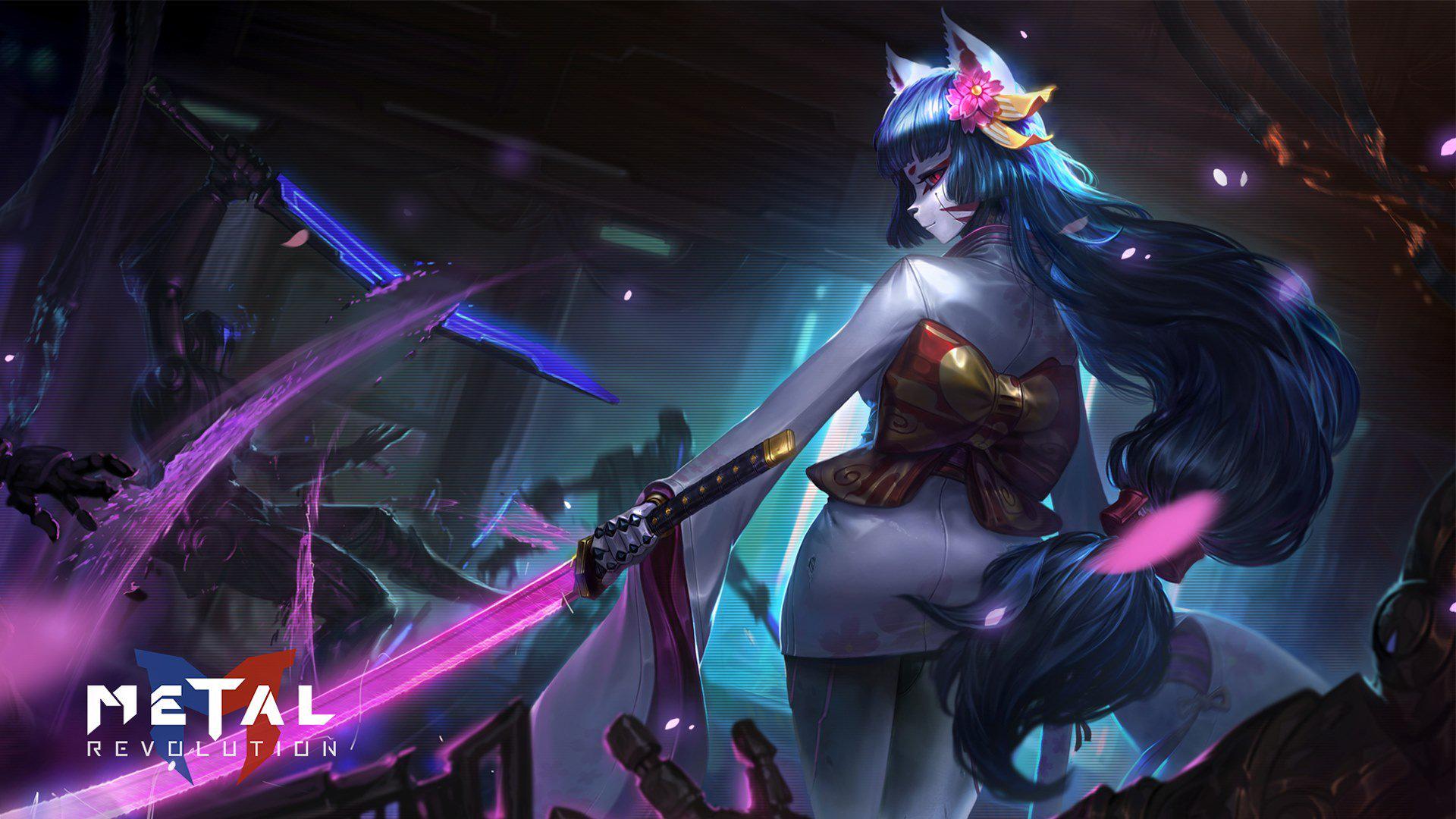 Translate