🤩Veterans Wanted! 20,000,000 ingots await you to divide!
⏰Time: May 16 12:00 (GMT+8 ) to May 30 12:00 (GMT+8)
💡Entrance: In-game main page - Veterans Wanted Button
Rules: Visit the button in-game and get your invitation code. Existing players can generate a callback code to invite old players to return to the game. If the returning player meets certain requirements, both players can claim the corresponding giftpack (2888 Ingots). At the same time, there will be special challenges for players that will grant you points after completion. Points can be used to exchange for limited-time rewards (for more details, please check the tasks and reward exchange page). Plus, generals could also claim the shiny rewards and divide more than 20,000,000 ingots on the last day of the event!
💡Returning player requirements: the player must be level 35 or above, has logged in 5/10 05:00 days ago, and has not logged in between 5/10 05:00 and 5/16 05:00 (server time).
🥰Go back to the game and stay ready for this coming event: https://bit.ly/docdownloadlink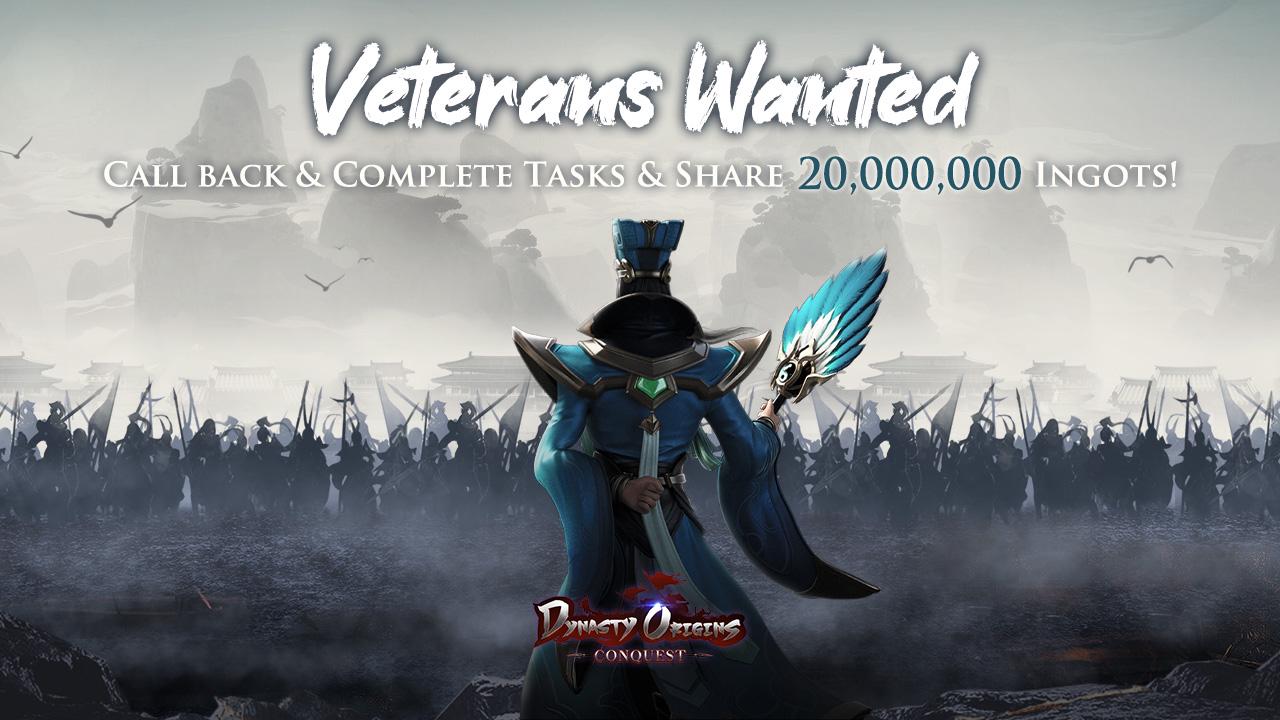 Translate