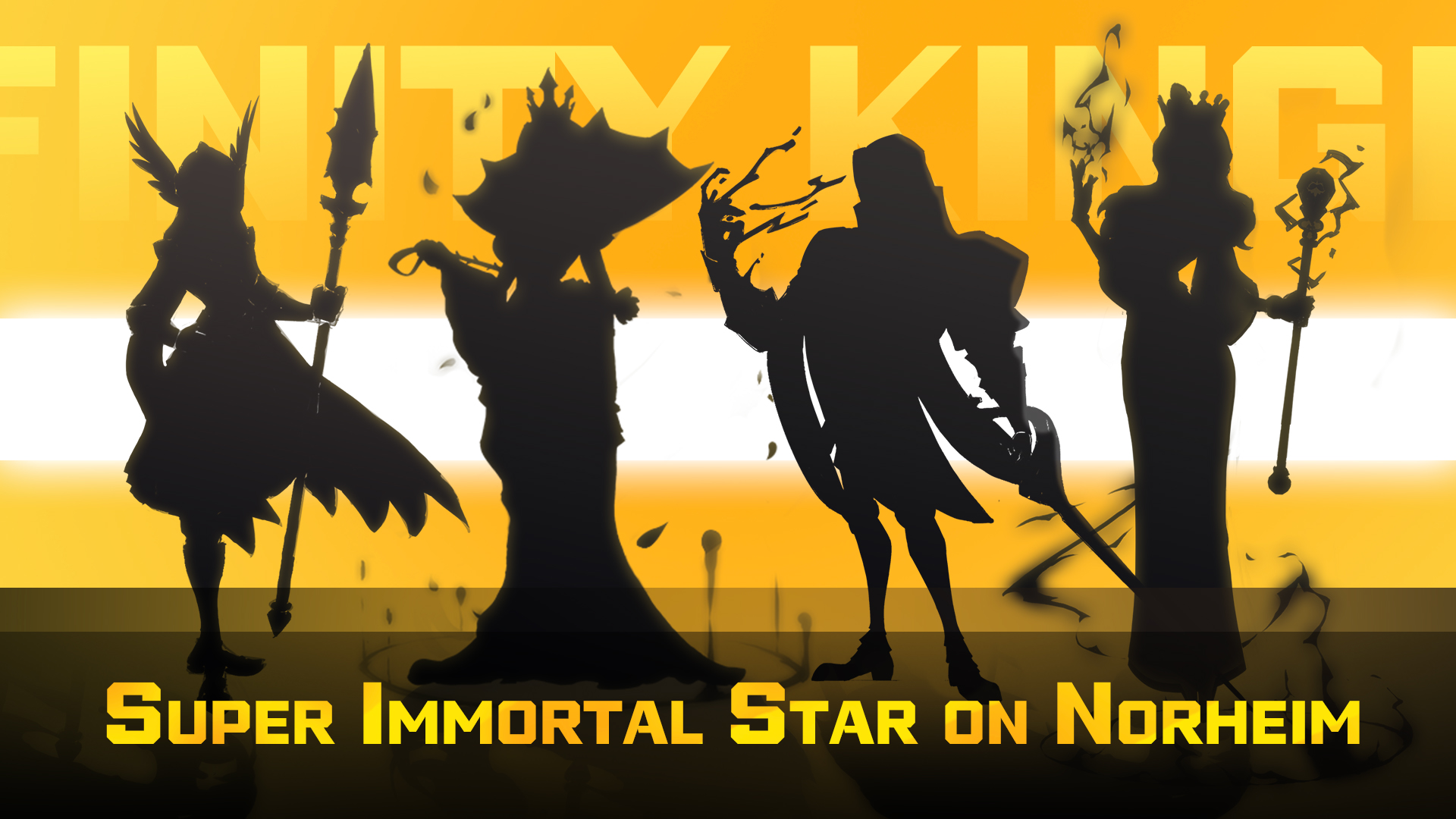 All super immortals on the Norheim gathered together to canvass for their popularity.
Tell Lucasta who is your favorite one? Is it Merlin, the wise and powerful magician, or the great conqueror Alexander or someone else?
🍦How to participate:
Reply who your favorite immortal in this post.
Leave your game ID, favorite immortal name and reason to earn Gtarcade points and in-game rewards!
🍦Duration:
Participation Period: UTC 4/28 12:00 - 5/5 12:00
Reward distribution: UTC 5/6 0:00 - 5/6 23:59
🍦Rewards:
1) Participation reward: All lords who meet the replying requirements will receive:
200 Gtarcade points.
2) When your replying number is a multiple of 5, you will get:
Gem*200, Dragon's Soul chest*1, 15m Speedup*10, Random Teleport*2, Gtarcade points*500
3) When your replying number is 88, 188, 288, 388... such special numbers, you will get:
Gem*500, Philosopher's Offer chest*1, 30m Speedup*10, Territorial Teleport*1, Gtarcade points*1000
4) When your reply gets the top 50 likes, you will get:
Gem*800, Philosopher's Offer chest*1, 8h Speedup*1, Freely Campaign chest*1, Gtarcade points * 1000
E.g: Your reply is displayed as 10th floor (#10), then you will get reward 2
Note:
Each game ID can receive each rewards only once, which means you may have rewards 1 and 2 at the same time, but you can only have rewards 1 once and rewards 2 once
Come and vote for your favorite Immortal!
Translate