GTarcade App
More benefits, more surprises
Get
Dear Saints,
A new card is coming next week!
Here are some clues for you to figure out who it is. Those who guess correctly, or if this is shared over 2,000 times, then the entire server has a chance to get 【𝗗𝘂𝗮𝗹-𝗔𝘁𝘁𝗿𝗶𝗯𝘂𝘁𝗲 𝗖𝗼𝘀𝗺𝗼 𝗦𝘂𝗿𝗽𝗿𝗶𝘀𝗲 𝗕𝗼𝘅 𝘅𝟭, 𝗥𝗲𝗳𝗶𝗻𝗲 𝗟𝗼𝗰𝗸 𝘅𝟯𝟬, 𝗮𝗻𝗱 𝗥𝗲𝗳𝗶𝗻𝗲 𝗦𝘁𝗼𝗻𝗲 𝘅𝟯𝟬】!
【First Clue】 This most powerful man was born under a cursed constellation.
【Event Rules】
1. Share your answer together with your account ID and server name in the comment section.
2. Share this post with your game information (server, account ID).
【Event Rewards】
1. Every player will get 【𝗗𝘂𝗮𝗹-𝗔𝘁𝘁𝗿𝗶𝗯𝘂𝘁𝗲 𝗖𝗼𝘀𝗺𝗼 𝗦𝘂𝗿𝗽𝗿𝗶𝘀𝗲 𝗕𝗼𝘅 𝘅𝟭, 𝗥𝗲𝗳𝗶𝗻𝗲 𝗟𝗼𝗰𝗸 𝘅𝟯𝟬, 𝗮𝗻𝗱 𝗥𝗲𝗳𝗶𝗻𝗲 𝗦𝘁𝗼𝗻𝗲 𝘅𝟯𝟬】 when this post is shared 2,000 times or more.
【Event Period】
June 19th to June 20th. The answer will be announced on Monday, June 21st. Follow the clues to see what's happening!
Share your answer in the comments, or share it with your friends and guess together!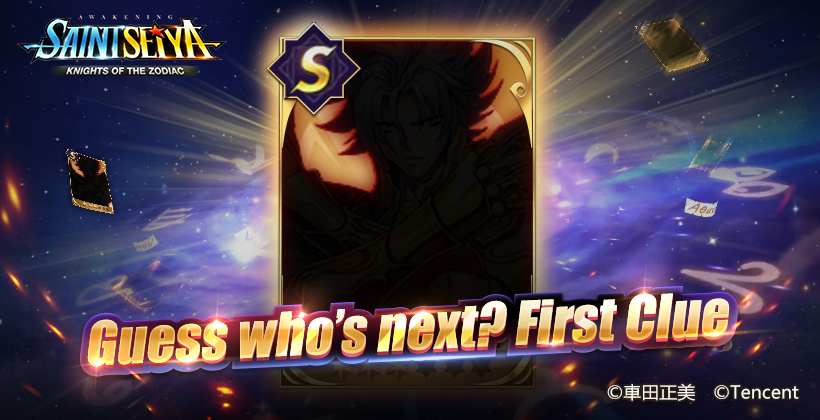 Translate