🤩Time to get REAL BONUSES 💵💵 of 10% - 15% from Gtarcade!
🥰NEW GOLD RUSH via Gtarcade official recharge channel is open with MORE BONUSES!!! We find the best way to help you get coupons and extra coupons as bonuses: https://bit.ly/docofficialrecharge (use this link everytime and don't enter the recharge page via historical orders)
[Time]
Be AWARE that the GOLD RUSH event and the real bonuses are LIMITED TIME OFFERS , but you can ALWAYS USE official recharge to get EXTRA ingots!
⏰March 25 0:00 - March 31 0:00 (Based on the server time). SEA-GMT+8, EU-GMT+1, US-GMT-5.
[Rules]
Generals could visit our Gtarcade official recharge link and claim the coupons and extra free gold after the payment! Plus, ranking list will be announced according to players payment performance on Facebook. Stay tuned! Store the coupon/ingots for the future? Of course you can!
[Rewards]
👑Champion - Red Relic Selection*1, Golden Relic Chest*2, Orange Relic Chest*3
🥈Top 2-4 - Super Hero Selection*60, Essence Token*10, Superior Feats Manual*20
🥉Top 5-10 - Tome of Magic*1000, Golden Hero Spirit Chest*1, Superior Feats Manual*20
Participation Reward - Advanced Recruit*2, Normal Gear Material Chest*10
[Event link]
https://bit.ly/docofficialrecharge
[Notes]
1. The minimum amount to be in the ranking list as well as participation reward list is $10.
2. Recharge at the Gtarcade official link: https://bit.ly/docofficialrecharge
Players who recharge in-game are not counted. Please don't trust any one who provide you the unofficial link and players should take the consequences if recharging at the unofficial link.
3. Rewards will be sent after the event is closed.
4. The right of interpratation belongs to the game - Dynasty Origins: Conquest.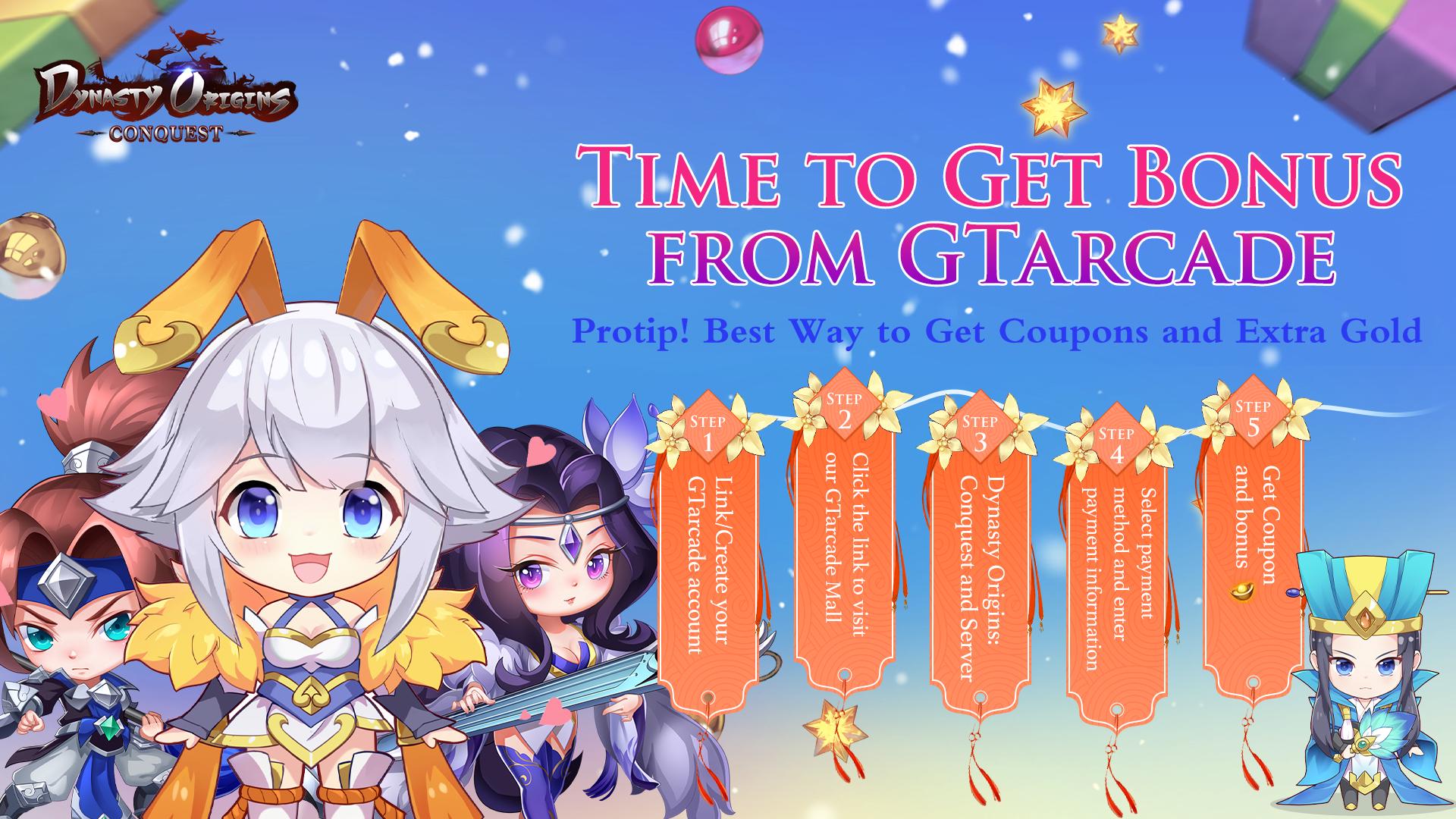 Translate